There can come a time when all the work you have lovingly carried out on your home can start to feel a little shabby and dated, that's normal, however, there are plenty of things that you can do to lift the look of your house and make it feel like a new one in next to no time.
Here are just seven things you can do to help achieve this:
1. Paintwork
Take a look at your paintwork, over time no matter how careful you are this can get a little grubby, especially if you have children in your house with sticky fingers. If there are not many marks then consider cleaning your paintwork and maybe just retouching any marks you can't get rid of. If there are many marks then you may prefer to repaint the room; you could use this as an opportunity to change your color scheme.
2. Soft Furnishings
When was the last time you had the curtains washed or the carpet was cleaned? Even with regular vacuuming over time your carpets can become grubby and will certainly benefit from a proper clean which will give them a new lease of life.
3. Clean
It might sound obvious but have a good spring clean in every room, sort out and get rid of the clutter and clean in all those hard to reach places. Never underestimate the power that a good clean can have on the look of your home.
4. Wood Floors
Don't forget your wooden floors, over time they can begin to look marked, especially in those high traffic areas. Depending on the type of floor you have to treat it to some wood oil or wax. Alternatively, you could get a company to refinish it for you.
5. Out with the Old
If some of your rooms are quite cluttered consider having a big clear out, this might include removing one or two items of furniture to create more space and could really open your rooms up. You don't have to get rid of the items you take out, have a look for self-storage units nearby and store the items until you have had a chance to think about what you would like to do with them.
6. Brighten it Up
If you have old-fashioned light fittings then now is a good time to change them. Look for something that will really brighten up your rooms and bring a whole new look to your home. Consider the type of light bulbs you use; too bright and your rooms can look clinical, too dark and your home will look drab and uninviting.
7. Repurpose a Room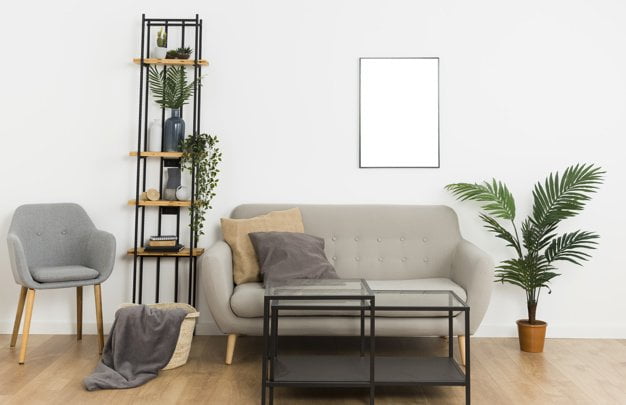 If you have a room that you rarely use then consider re-inventing it. Perhaps you have a spare bedroom that is never used and would love a study or a hobby room. Remove all the old furniture, you could put this in self-storage, and decorate the room before adding new furniture to make it a room you will use.
With a little imagination and the inspiration above, there's no reason your home should feel old and dull.
Read Also: