In the past decade, cloud computing started to become a household term as major technology giants such as Amazon, Google, Microsoft, and IBM open their server farms to the public and reap more profit. However, while regular consumers readily embraced Cloud services, businesses are a little slower to adopt the new technology. If you are still adamant, here are the few benefits of jumping into the Cloud.
The Benefits of Using Cloud Services for Businesses:
1. Saves You Money:
Perhaps, cost-effectiveness is the most attractive benefit of cloud services for businesses.
Building your own data center is expensive. You not only have to find a dedicated space and acquire the right equipment, but you also have to hire a technician to install and oversee the data center on a daily basis.
Shifting to the Cloud is easier and cheaper. Many providers offer different packages that suit your needs and your budget.
2. Accessible Anywhere:
Another key advantage of cloud is mobility. You do not have to be in the office to access files and data. You can be vacationing in the Bahamas and still be able to monitor operations (provided that you have a fast and stable internet connection). Your employees also do not have to be tethered to their desks. You can let them work from home or from a coffee shop, on the road, in a client's office, etc.
The Cloud also allows collaboration between staff members even when they are not physically in one room. They can share and edit files and data over the internet from multiple user locations.
3. Scalable:
As your business expands, if you have a data center, you would need to add more servers and storage to keep up with the influx of new data. It takes less work to scale when you switch to cloud computing. You only need to ask your provider to upgrade your storage or add new features depending on your needs. Moreover, making changes when you are in the cloud would take merely a few minutes.
4. Secure: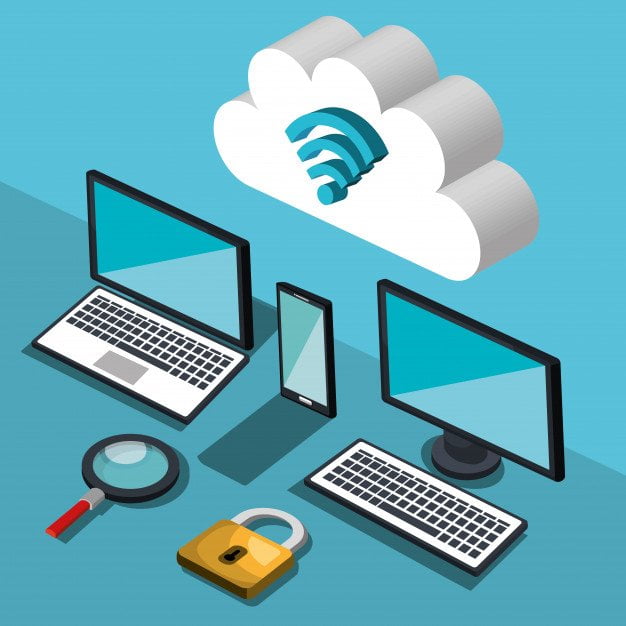 Storing sensitive and confidential data is more secure in the cloud. Breaking into cloud platforms is more difficult than, say, infiltrating an office building and stealing a laptop.
If your data is in the Cloud, in case of a breach, you can easily remove information or simply move it to a different account wherever you are and at any time of day.
5. Avoid Data Loss:
You would not need to backup files, documents, and software on the cloud. Everything you need will always be available to you as long as you have access to the internet. Whereas traditional computing systems need backup storage in case disaster strikes and you lose all your data.
6. Increase Engagement:
The Cloud makes it easier and more economical to create and deploy targeted promotions and campaigns. In the past, corporations need to do market research and invite a focus group to develop and test marketing ideas.
With the Cloud, you can use readily-available tools to create promotions, monitor real-time response from consumers, and optimize the campaign based on the reaction.
7. Convenience:
The bottom line is, cloud services are easy to use. You no longer have to build data centers or install any software yourself; everything is presented to you as soon as you need them.
Cloud adapts to your needs and you would not be limited by storage capacity. You can scale up or down as much as you want. Best of all, you do not need to be in the office to do everything. The Cloud is accessible from anywhere at all times.
Read Also: