Heavy equipment shipping is a complex operation for both the equipment owner and the transporter. To successfully transport your equipment, you require an experienced and reliable heavy equipment transporter with specialized hauling trucks intended for the job.
The Challenges that Heavy Equipment Transportation Addresses
Before you get to know how to choose the best heavy equipment transporter, let's look at the challenges that heavy equipment transporters face as they seek fast and affordable transportation:
High Fees
The cost of transporting heavy machinery is determined by the distance between the pickup and delivery locations.
Heavy trucks consume more gasoline, particularly when hauling large loads. Also, depending on the miles covered, the fuel cost can be pretty high.
Permits are required for heavy equipment, significantly if it exceeds the weight and dimension limits.
Delays
Drivers may have difficulties delivering their cargo on time due to poor road or weather conditions. Also, when handling and carrying the equipment, extreme caution is required.
The driver must take extra precautions to avoid damaging the equipment or causing an accident while on the road. For inexperienced transporters, secure delivery is a difficult promise to keep.
Delays may affect the shipment's owner, resulting in additional charges or losses.
Poor Choices
Damage to the cargo, fines for not following rules and regulations, and even accidents might occur if the unauthorized truck conveys the equipment.
As a result, it's a good idea for equipment owners to enlist the help of professional movers who can offer advice and professional opinions and services.
Injuries When Handling Heavy Equipments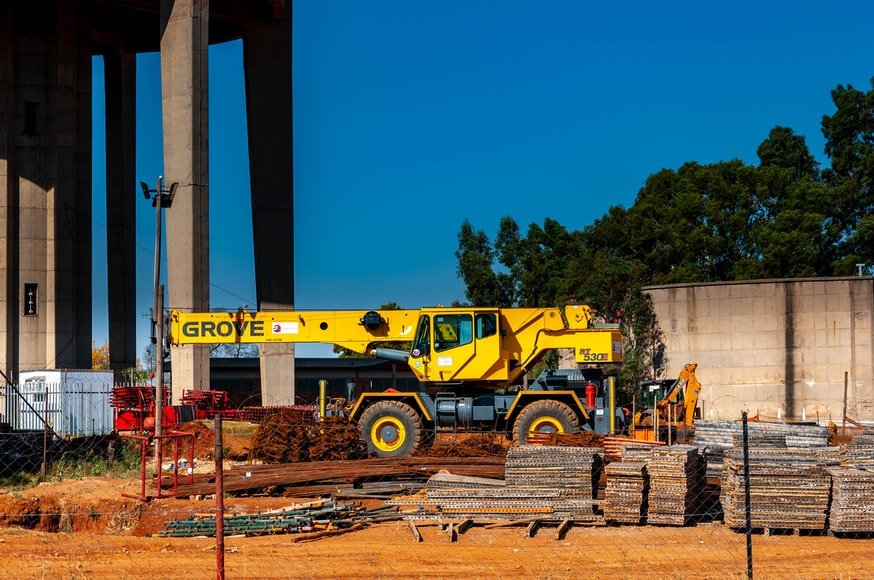 The U.S. Bureau of Labor Statistics approximated the number of fatal work injuries in 2019 to 5,333, up from 5,250 in 2018.
Trucking company employees must check that equipment is safe and secure before transporting them.
Unfortunately, accidents can occur while handling heavy equipment, resulting in injuries or death. This mainly happens when working with inexperienced companies. Therefore, it is essential to know who is handling your equipment and how skilled they are in doing so.
Lack of Appropriate Transportation facilities
If your heavy equipment is too big or too heavy, you'll have trouble loading. It will require cranes to load and unload the machinery safely.
Some extensive equipment will require escort cars on the road. This raises the expense of transportation and increases the risk of damage.
This can happen if the owner does not hire an experienced hauling business.
The Benefits of Finding a Good Transporter
There are many benefits associated with professional transporters, and we list some below:
Safety Assurance: 
Using a professional trucking firm will ensure the safe transportation of your equipment to its destination.
Without causing damage, they will safely load, transport, and unload your equipment.
They will accomplish this without jeopardizing your life or that of your employees.
On-time Delivery: 
A suitable carrier understands the necessity of delivering the machinery on time. Companies track goods to ensure that the driver does not make unnecessary stops, causing delays.
Because your project is time-sensitive, having your equipment on-site when you need them saves you time and money because there will be no downtime.
Professional Handling: 
A professional shipping firm will have qualified and skilled staff who will care for your equipment so that it does not get damaged.
They will assist you in selecting the appropriate truck, loading and securing the equipment appropriately, picking the best route, and safely delivering and unloading your cargo.
You Get Covered: 
Professional companies deal with high-value equipment and know that mishaps can occur. Therefore, they have a policy that protects the equipment.
 No permit hustles: 
Transporting heavy equipment necessitates permits and papers.
When hauling large equipment, avoid extra hassles. Heavy equipment haulers have met all the standards and are familiar with all the business loopholes in case of an emergency.
What You Should Look for When Choosing 
Considering the high number of heavy equipment transporters in the market, choosing one that will meet your expectations can be a daunting task. Here are some tips on selecting the ideal transporter for your extensive equipment.
Company's Reputation
An essential factor in choosing the best hauling service is reputation. Never use a hauling firm without first researching what others say about it.
Check out the company's website for customer feedback and ask around to find out what people are saying about it.
Online reviews can also provide important information about a company's service and client satisfaction levels. In addition, there are tools for checking a company's reputation online.
Choosing heavy equipment transportation companies, like Osage Specialized Transport, with an excellent track record will ensure your equipment arrives safely, on time, and at minimum cost.
Type of Heavy Equipment Trailers
Learn about the different services they provide and see if they have various hauling trucks.
When you use the wrong type of hauler, your equipment's safety is compromised. But when a company has a variety of haulers, you can pick the one that will manage the weight and size of your equipment.
You can choose from detachable trailers that are low and easy to load with the help of an expert. And, because you're moving large equipment, prioritize the method of loading and unloading first.
Experienced companies can provide options ranging from hydraulic or mechanical to BeaverTails and flatbeds
Does the Insurance Policy Cover Your Equipment?
Regardless of whether you hired or purchased your equipment, it requires careful handling and should take essential precautions.
Unfortunately, accidents happen, even with the best of care. In addition, heavy equipment is expensive, and repairing and insuring such products is also costly.
You don't have to be worried about insurance when working with a professional company because their insurance covers your equipment in case of any damage.
Licenses and Permits
Consider the difficulties of hiring a driver and a truck to transfer your equipment. It can be pricey, and there may be delays. Getting the proper licenses and permits for the task can be time-consuming and exhausting.
Also, permits vary by state, and if you don't know the rules in each state, you may break the law.
Selecting a reliable transporter will enable you to avoid the time-consuming procedure of obtaining licenses and permissions.
Companies have all licenses and permits, and if your shipment requires additional approvals, they know how to secure them swiftly and efficiently.
Company Size 
Transporting enormous equipment necessitates the use of specialized transporters.
Large trucking companies offer a more comprehensive range of haulers than small or medium companies.
If you hire a small business that lacks the carriers to transport your equipment, the company will be obliged to outsource the operation. As a result, it is costly.
Cost of Transportation
When looking for a suitable transporter, remember to provide them with all the information they need about your equipment to provide you with a quote.
Request quotations from multiple for comparison purposes. Be aware of organizations that offer low charges; they may not provide the best services or handle your equipment with expertise.
Choose a provider that you believe provides the best deal for your cargo.
Read Also: