Are you struggling to buy the best mattresses online? There are many options to choose from to get the best one. A perfect mattress is a necessity. You will feel comfortable throughout the night and support your joints. It will offer a resting place when you get into the bed. 
When you have a sub-par mattress, your body will notify you it's time to upgrade. To find the best mattress to use, you will need some research work. 
7  Best Mattress Options For You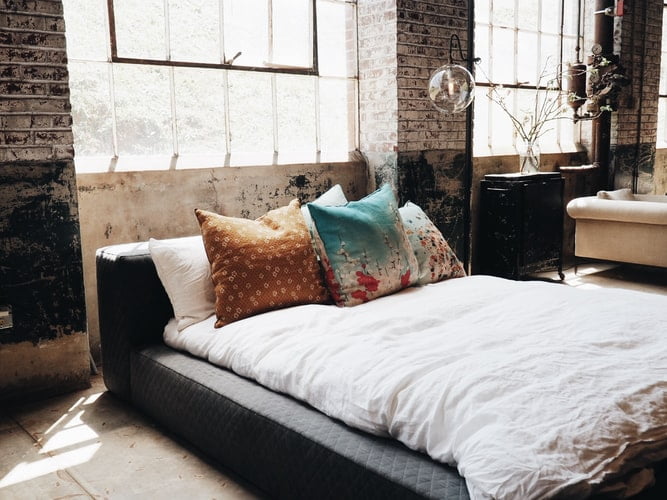 The flooded mattress market has many options, making it a bit hard to get the best mattresses that will suit you. It's also hard to depict the starting point when you begin the search process. The best mattress will solve your problem or meet your unique needs. 
If you have back pain, you need to get a specific mattress to address this issue.
Check these mattresses to start your mattress search process here. 
1.The Premier Copper Memory Foam Mattress Of Nectar
It's the nectar's coolest, most supportive, and tallest mattress. It has 14 inches of premium materials. They cradle your body to support your joints while sleeping and relieve pressure. It has five unique layers. The three main ones include:
A nine-inch layer of breathable foam

Memory foam dynamic layer to give the best bounce.

A gel memory foam layer to hug your body and adjust the sleeping temperature. It avoids overheating.
The mattress is in a quilted cooling cover wrapping infused with copper fibers. They aid to keep cool to the touch and aids to wick away moisture and heat. 
2. Best Mattress For Hot Sleepers-Amerisleep AS3
The construction is a plant-based material designed to keep you cool when sleeping. It's excellent for hot sleepers. It has bio-pur technology exclusive only to these mattresses. The technology prevents heat buildup. It bounces back and contours your body quicker than the other memory foam best mattresses. The materials are eco-friendly to cut the exploitation of nonrenewable resources. The mattress is resistant to mold, mildew, and dust mites. The trial period for this mattress is 100 nights.
3.The Best Mattress For Side Sleepers-The Helix Midnight LUXE
With 100 nights for the trial period, this mattress is top-rated. It's a medium-firm mattress that is comfortable for everyone. The features in it make it ideal for side sleepers. The memory foam it has offers relief to pressure points like your shoulders and hips. 
The 14-inch mattress has up to six layers that create more foot comfort beneath your body as you sleep. 
4.The Best Mattress For Back Pain-The Saatva Classic Mattress
The trial period for this mattress is 180 days. It has three firmness options. They include plush soft, firm, and luxury foam.
The luxury foam best mattresses are the perfect choice for people with back pains. It offers enough support because of the double-layer coils, polyfoam, and memory foam. The design of the lumbar wire zone at the center of the mattress has a structure to keep your body aligned. It gives extra relief of pressure in the middle mattress area. 
You may also like: Can a Mattress Topper Make a Bad Mattress Good?
5.The Best Cooling mattress-The Layla Memory Foam Mattress
Do you tend to overheat at night? The design of this mattress offers reactive cooling the moment you start to overheat. 
It's a conductive mattress that carries away heat from your body faster. It enhances a more outstanding sleep experience. The flappable best mattresses have both a firm and soft side that you can use to customize your sleep. 
6.The best organic mattress-The Avocado Latex Mattress
The trial period for this one is one year. It has an enhanced ability to relieve pressure and cradle your body at the shoulders and hips.
It has 100 percent organic latex wrapped in GOTS, certified organic wool, and cotton cover. They offer a sound and comfy sleep.
The mattress has three zones of different levels of pressure relief. It also has extra layers to help motion transfer elimination.
The mattress is ideal for stomach, back, and heavy/tall sleepers. 
7.The Best Foam Mattress-The Tuft And Needle Mint Mattress
It has a trial period of 100 nights. These are the luxury best mattresses options available at a low price. It can support, calm and comfort you in your sleep. It has three foam layers. Two of them are T and N adaptive foam. 
It enables an easy and quick bounce back. It has an antimicrobial cover that will protect you from microbes. It also fights odor to ensure that the mattress lasts for long.
It isolates motion using the four-inch extra firm foam beneath the adaptive foam. 
Conclusion
Defining the best mattresses is very subjective. Everyone has a distinct idea of a perfect firmness level. The bounce and optimal support depend on a person's body weight and sleeping position. Use the above analysis to start your journey in searching for the best mattress to use at home.
 Read Also: