I hope all the fellow weebs out there worship their own Kawaii anime goddess, and all of us pretty much fight over whose waifu is the cutest, right?
Throughout the history of anime, many cute anime girls have adorned and dominated the world of anime. All of them had their fair share of weebs to worship them (at least some of them got me 😜).
We went to the length of resorting to the 2d waifus over the real-life girls; some of us came up with cute anime names for girls they like – like Sakura, Mikasa, Nami, and whatnot.
But can we list the cutest girls in anime down to only ten? I mean, all of them are the best, and leaving out one name sounds almost like a crime.
Well, I took the risk and did it. In this article, I have listed down only ten cute anime girls. If your waifu is not on the list, please be reasonable and forgive me.
10. Kagome Higurashi: Inuyasha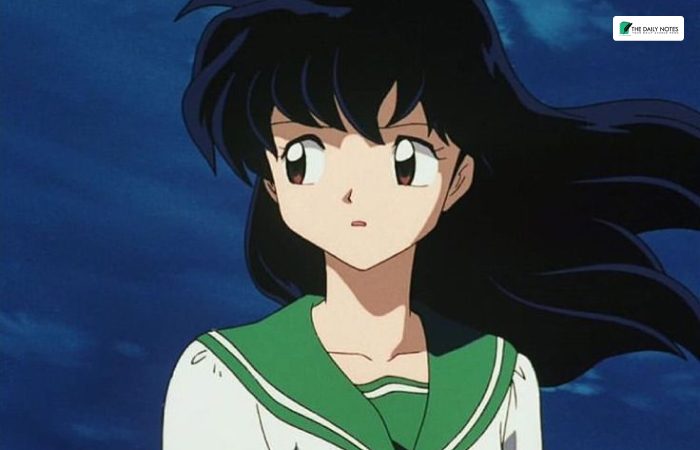 Yes, the USP for the cute anime girls is to make them look decent, give them beautiful big eyes and make them wear high school uniforms. Kagome from Inuyasha falls in that category. She's one of my early day waifus.
Kagome is a friendly, kind, and strong-willed girl. She often holds her own against any danger. Kagome is the love interest of Inuyasha and has one of the most beautiful eyes in any anime.
9. Ochako Uraraka: My Hero Academia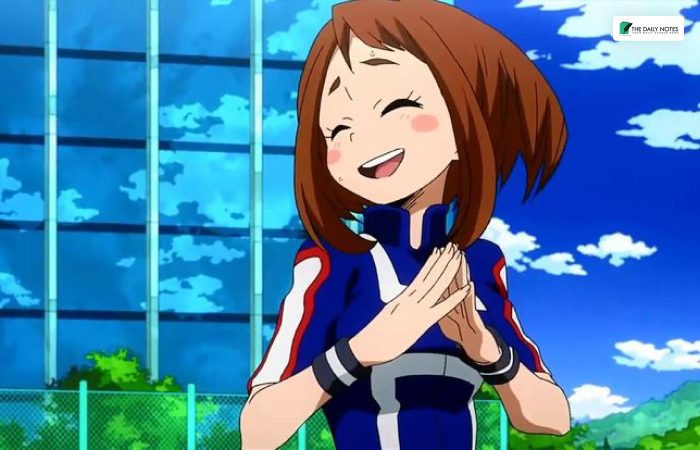 If you have watched My Hero Academia, you know Ochako as the Gravity. Otaku girls looking for cute girls' anime profile pictures choose Ochako as their dp. Ochako is a very open-minded girl. She is a lively, optimistic, and outgoing girl.
Her exaggerated facial expression, getting worked by silly little things, and straightforwardness match with Izuku Midoriya. Well, I said it. Ochako is Deku's girl. Are you happy now?
8. Eru Chitanda: Hyouka
Not all the weebs have a taste for a tomboyish, dominant, or extra submissive waifu. Some look for a ladylike, cheerful, and polite girl, like Eru Chitanda. Chitanda may often come as childish, curious, and pushy. But that's what wins her the seat among the cute anime girls. And her eyes, damn her eyes.
7. Kagura: Gintama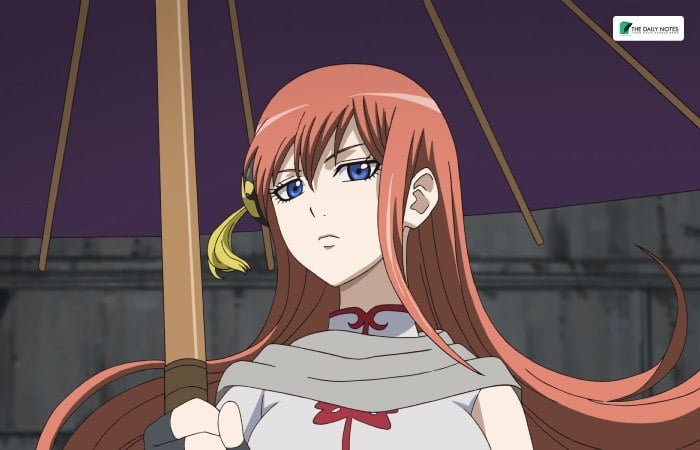 No, Kagura is no seductress, but she rightfully deserves her seat in the grand hall of cute anime girls. She does not arouse any romantic feelings within you, but her naivety, her straightforward actions, and simplistic values make her Kawaii. 
I was so proud of her when she took in Sadaharu. She fights, makes you laugh and she is a complete goofy cute anime girl you can be a fan of.
Read More: Why Do Girls Wear Lingerie at Raves
6. Asuna Yuki: Sword Art Online
Asuna is the dream girl of all the one-woman men out there. Asuna has beat many cute anime girls ( except for your waifu 😜) to get to her position. Asuna is a serious girl who takes SAO a bit too seriously.
Although she has a tender heart and a kind nature underneath, it is coated with little pride. But when it comes to Kirito, you should see her pouring love on him. Gosh, sometimes I wish I were Kirito.
5. Fujiwara Chika: Kaguya-sama: Love Is War
When Kaguya-same: Love Is War came out, the Chika dance became viral. She came to rule the throne of the cute anime girls. She is a bubbly, eccentric, and a Cute anime girl. Fujiwara has a voice you can worship (thanks to the voice actress).
She always has a smile on her face. She comes up with strange ideas and activities. When she's in the room, she's got the spotlight; you can forget the main characters.
Read More: Ideal Workouts for Teenage Girls
4. Nezuko Kamado: Demon Slayer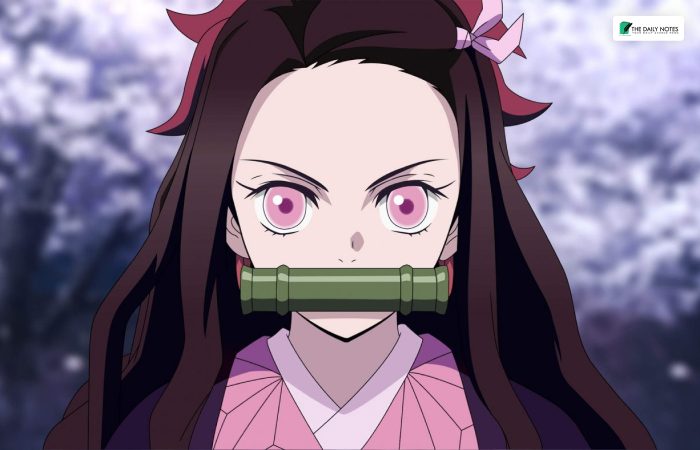 "The beauty of our hometown, our Nezuko." I still remember Tanjiro ranting about his kawaii imouto. I can't talk about cute anime girls and leave out Nezuko; no, I can't torture my soul. Nezuko is a human turned into a demon.
Despite her transformation, she excels in the human element. I bet most of the Demon Slayer fans want to sway like Zenitsu after watching her big cute eyes and long hair.
3. Mikasa Ackerman: Attack On Titans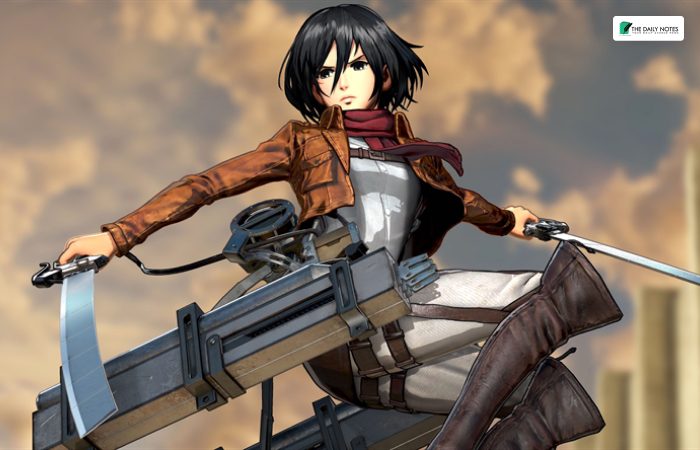 If y'all are watching Attack On Titan, you know why Mikasa is so cute, right? When it comes to people around her (especially Eren), Mikasa is very sweet and careful in nature.
But when it comes to slaying titans, no one can match her. She is one of the most beloved characters in the anime. Her short hair, the red scarf around her neck, and her voice… Ereh. She is too cute to handle.
Read More: Attention Girls – How to Look Good When Out Deer Hunting
2. Orihime Inoue: Bleach
When scrolling through a weebs phone, the one cute anime girl picture you will find more is of Orihime (you can check my phone if you want). No one can resist the Orange head goddess of healing, compassion, and love.
Oh, I overdid it, Didn't I? Well, Orihime deserves it. Orihime is one of the main characters in Tite Kubo's Bleach. Orihime's beauty lies in her tender and soft character. She's probably Ichigo's girl, or is it Rukiya? What do you think?
1. Hinata Hyuga: Naruto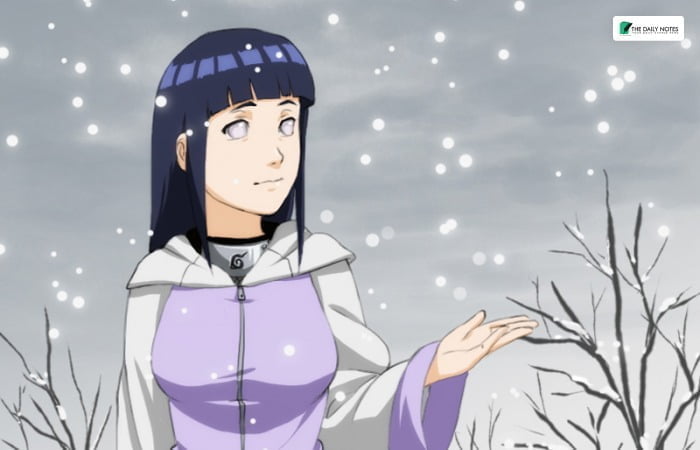 Created by the legend Masashi Kishimoto, Hinata is the queen of cute anime girls. Her tender nature and a strong heart to support, protect and care for her man (Naruto) make her the ideal waifu a weeb could dream of.
Her Byakugan and long dark hair distinguish her as the prettiest anime girl in the world. Hinata is still unmatched and remains the empress of the kawaii anime girl kingdom.
Read More: Tips To Remember When Choosing A Wedding Gown
Questions Weebs Frequently Ask
So, do you think that these anime girls are cute enough? Here are some popularly asked questions by the weebs. You may like the answers –
1. Why Are Anime Girls So Cute?
The easiest answer is that they are made that way. The anime girls are cute because they have physical features somewhat similar to babies. Their big eyes, pretty hair, and overall physical appearance make them cute.
2. How To Draw Cute Anime Girls?
I get the urge to draw anime girls. If you want to draw them, here's what you can do –
Look at lots of references.

Go check on the Manga-style anatomy tutorial on YouTube.

Learn basic anatomy.

Learn to ink and use markers for coloring.
3. How Do You Act Cute Like An Anime Girl?
Many girls try to act like cute anime girls and fail. There are many streamers, gamers, and YouTubers with a huge base of followers. If you want to act like them, here are some tips you can follow –
Dress in maid outfits or bright clothes full of color.

Use cute accessories,

Try to talk softly and make Kawaii noises.

You can use bunny ears or cat ears to be even cuter.
Final Words
There are so many names I would include if the list were to be bigger. It felt like a crime leaving out so many other cute anime girls. But, in this list of top 10 cute anime girls, I have talked about only the best of the best anime girls with excessive cuteness.
Did you like this list? Please let us know if you did. Also, don't forget to comment on the girls you recommend us to incorporate next. 
Read Also: