As host of ClickFunnels Radio, Dave Woodward brings a unique multifaceted perspective to his listeners. He is a man of many roles – family man, entrepreneur, CEO, speaker, and marketer, just to name a few.
Each role (past and present) has presented Dave his share of challenges and triumphs, both in business and in life, giving him the necessary experience and wisdom to be able to lead his listeners toward their business goals.
The Many 'Hats' Worn By Dave Woodward: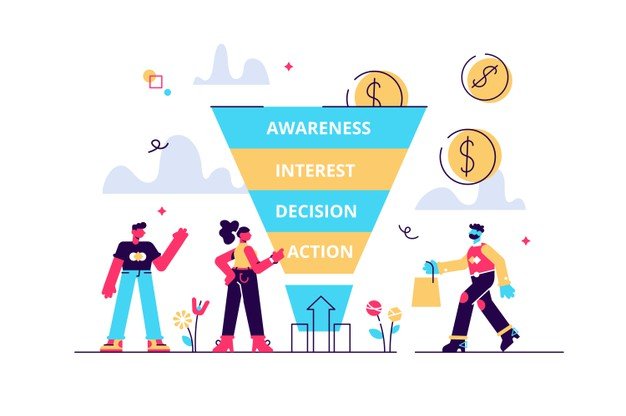 In 2019, Dave Woodward was named Chief Executive Officer (CEO) of ClickFunnels, the fastest-growing funnel SaaS company in the country.
Entering its seventh year in business, ClickFunnels supports more than 127,000 paid users. ClickFunnels enables business owners and marketers to grow their companies online through integrating 'sales funnels' – a series of webpages that guides the visitor step-by-step through the sales process.
As a result, those platform users have created a combined 7.1 million sales funnels, generating a total revenue of more than $6.6 Billion worth of their products, and over 1.3 Billion leads for their businesses.
Prior to joining the ClickFunnels, Dave Woodward started his career with Americo in Texas. In this role, he was focused on expanding Americo's reach from being a Texas entity to having an imprint in over 12 states. In 2003 he launched Monopolize, Inc., a direct response marketing agency and early adopter of Internet Marketing that focused on business expansion and growth in the Insurance, Mortgage, Investment, and Real Estate markets.
In 2008, while attending a marketing seminar where speaker Russell Brunson was a keynote, Brunson told the audience that anyone who would like to know their business model better could sign-up for a one-to-one meeting.
The catch was that the person had to sign-up to take them to breakfast, lunch, or dinner. Determined to learn everything he could, Dave signed up for every opening and quickly became friends with Russell Brunson, one of the two founders of ClickFunnels.
When Russell Brunson and Todd Dickerson launched ClickFunnels, Dave Woodward was asked to join the team, utilizing his experience and talents as Chief Business Development Officer.
His role was to expand and grow the company's audience and create more leads to convert into active ClickFunnels users. Soon after, he also stepped into the role of Chief Revenue Officer to focus on topline revenue generation.
During this time, Dave Woodward launched the weekly ClickFunnels Radio Podcast and was a presenter and speaker at several prestigious seminars, from SaaS academy and their own Funnel Hacking Live, among others.
Regardless of which role Dave Woodward steps into, he's no stranger to transforming his challenges into lessons that propel him forward in business and in life.
At age two, he suffered a debilitating disease that forced him to have to relearn how to walk and talk, and that internal fortitude is a philosophy he carries with him to this day.
In 2011, Dave Woodward lost nearly everything professionally. Rather than wallowing in the negative, Dave Woodward attacked his obstacles head-on with a "can-do, will-do" attitude, and he quickly built back what he had lost.
The combination of Dave's vast experience as a business owner and marketer, and his inspiring inner drive to overcome any obstacle, make him a relatable and encouraging voice to other business owners and podcast listeners who are looking to grow their business.
ClickFunnels Radio Podcast:
As the host for the weekly ClickFunnels Radio Podcast, Dave Woodward has an engaging style that is also light and entertaining, which he uses to get his guests to reveal the secrets to their success. His upbeat, friendly demeanor quickly captivates listeners, who find the episodes both entertaining and educational.
By getting a behind-the-scenes look at industry leaders and their businesses, listeners to the podcast can get actionable tips, best practices, insights, and some of the best kept secrets from some of the titans in the industry.
Dave Woodward takes the audience on a marketer's journey to discover the truths, skills, and mindset needed to succeed in the world of business.  He also shares how listeners can achieve their goals using ClickFunnels.
From interviewing top affiliates of ClickFunnels to New York Times Bestselling authors, thought leaders, marketing experts, and more, all reveal their insider stories and tips to Dave Woodward in one of the highest-rated podcasts in the genre.
With a unique blend of first-hand knowledge and top-shelf guests guiding the way, Dave loads each episode with key takeaways, and actionable information and lessons from industry experts.
From CEO to public speaker to podcast host, Dave Woodward is dedicated to sharing his knowledge and insights from his own experiences (and those of other successful leaders in respective industries) to benefit his audience members.
Read Also: