You have probably already experienced all the shades of moving yourself. Or have heard from your friends, parents, or colleagues. Or have seen the shots of moving day adventures in the movies.
Perhaps all those stories slightly exaggerate the real difficulties but needless to say that there are actual stories that are truthful.
Imagine yourself: first, you search several weeks or even months for a new place, visit dozens of them until you find the one you like to move into, sign the rental contract and postpone the previous rental agreement. And then dreaming of the new home or office you create a packing checklist and go through it using the aid of long-distance movers or on your own.
Yet here is the trick. Despite all the thorough preparations, the moving day itself can bring about millions of scenarios, complications, and outcomes.
It is really unpredictable, and we mean it. You might plan every single detail and then be too late because of the traffic. You can check the weather forecast to synchronize your moving day with the optimal weather and still get under the pouring rain or strong wind.
And last but not least, even the most experienced packers and movers can encounter unforeseen situations. In all those cases even the most detailed plans are outweighed by the recent changes.
Therefore we gathered the principal challenges that can pop up on a moving day and highlighted the ways how to respond and deal with those frequent incidents.
Lagging behind the initial planning: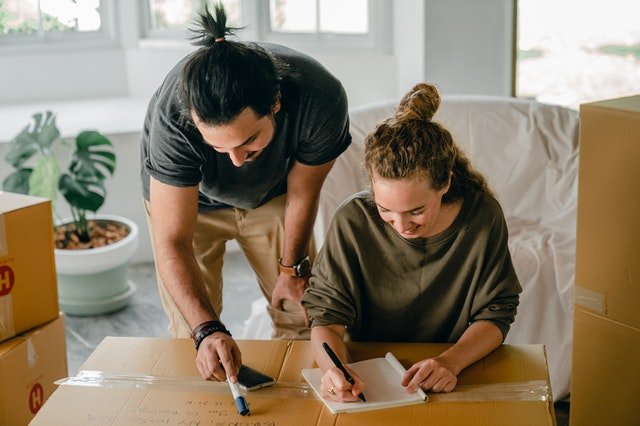 You could have carefully planned each step of relocation in advance. And yet you should bear in mind that when it comes to packing, loading, and moving the whole process might go slower than expected and planned.
It might happen that you simply underestimate how many books, T-shirts, or dresses you actually have. This leads to biased and unrealistic expectations towards the amount of time one needs to pack things the right way. Needless to say that leaving some items to pack at the last moment is a terrible idea.
ven though it might look like the packing would take just a few minutes, you would be frustrated to see that it actually takes much longer.
To prevent lagging behind the initial planning, it is advisable to align your move-out checklist with a timeline and follow it completely and without deviations. As soon as you determine the move-out day, you should better start thinking of gathering the packing materials. If you fall behind the optimal schedule, then you might contact competent packers.
However, take into account that you should contact the specialized movers on time too to get the best and customized assistance.
Postponing all (or most of the things) until the last: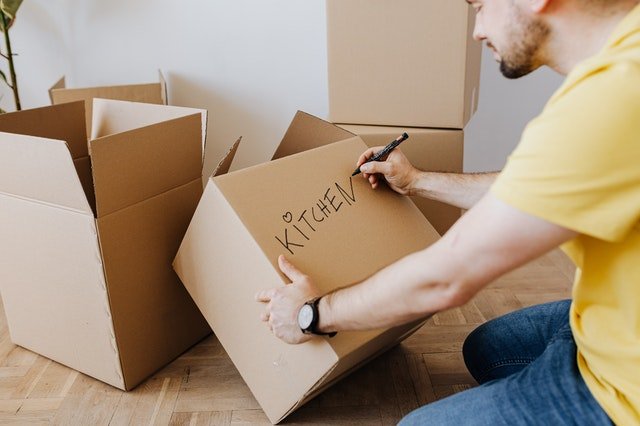 Certainly, many people are led by the common misconception that packing takes less time than it requires in fact. It is always so tempting to leave the tasks that seem to be easy and fast until the last moment, for instance, the morning of the moving day.
As you have probably understood from the first paragraph, move-out is naturally unpredictable because it can be accompanied by the most unexpected things. If you move to a new house or apartment, you basically have to relocate your whole life, your habits, favorite though sometimes impractical decorations, house plants, furniture, books. And the moving day might get as complicated as life sometimes gets.
Postponing lots of things until the last moment doesn't have anything to do with your age. You can be in your twenties or forties, but even your mature age won't insure you from making this classic mistake. Even people who moved before can repeat this error over and over again hoping for luck.
As a firm specialized in professional moving we have seen such a situation lots of times. People who waited until the morning of the moving day to pack all their stuff end up getting additional charges for the overtime because the movers and/or the rented truck waited longer. Avert this by contacting us for packing services!
Neglecting security and safety:
If the planned things go off-course during a move and you lag behind the schedule, it might seem tempting to ignore the safety requirements to catch the deadline and speed up the process of moving.
However, this is not the optimal way. There is a high chance that it causes items dropping, damages to your possessions, or falling, hurting, or injuring yourself. You don't want to end your moving day in the emergency room, do you?
So it is highly recommended it is to avoid rushing in. Take your time for moving safely, watch out for the potential hazards, don`t cram too much in one box, and get the appropriate moving equipment. In addition, take into account possible delays due to the traffic or difficulties with finding parking spots. This will spare you nerves and prevent unnecessary frustration.
Overlooking the box of essential items:
Finally, it is advisable to prepare a box with essential items which you might need immediately after moving into a new place.
Such a parcel might contain sleeping gear, some towels, plates, cups, cutlery, a flashlight, scissors, toiletries, and change clothes. It might remind some basic camping gear. We suggest preparing such a box for each relocation to get initial comfort at a new place and prevent panic searching for those crucial survival items the first evening at a new spot.
Don`t forget that you might like to include other items into this box depending on your taste and preferences. If you can`t live without your favorite tea or book, take them along.
Read Also: