Unfortunately, decorating your home can be expensive, especially if you want high-quality furniture and the perfect pieces to compliment them. However, there are ways you can decorate your home on a much smaller budget. You may be able to change everything with just a few dollars!
Here are some ideas you can use to freshen up your space with very little money!
Shop Cheap
This may seem like a no-brainer but 'shopping-cheap' is more than just choosing less-expensive options. There are many ways to lower your decoration budget when it comes to accent pieces, lamps, art, and more. Choose to shop at flea markets, antique malls, thrift stores, and other low-budget retailers. Sometimes, you'll find amazing pieces hiding in these unlikely places. You can also find cheap furniture online.
The best thing about shopping at these stores is that you never know what you're going to find. It can be completely random, and you might find just the thing you need when you least expect it. Don't be afraid to shop at low-budget stores to find great pieces for your home – you can always clean them up, refinish and repurpose them if they aren't exactly to your liking.
Use What You Already Have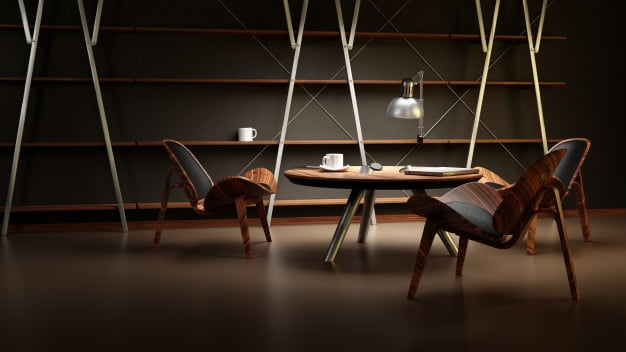 You may not have to do any shopping at all! Sometimes, you can refresh your home just by bringing together your existing decorations in new and unique ways. When possible, use what you already have. Scour your stored belongings for something that might look just right in your living room. Take some of the old pieces from your bedroom or the guest room and mix them up.
If you have old posters or art lying around, dust it off, clean it up, and find a place to put it. You can easily upcycle what you have on hand, or buy inexpensive complementary pieces to tie it all together. Overhauling your existing decorations is easy, fast, and inexpensive – and it can make a difference!
Move Your Furniture
Maybe you've had your couch in the same position for a long time, or maybe your bed has been tucked against the wall for too long. When you need a change, consider moving your furniture around. A new perspective may make you treasure those same pieces again. Moving the bed to a different wall can change the whole feel of your bedroom (remember to rotate the mattress while you're at it!). Likewise, changing the location of your television and couches can make all the difference in your space.
Wherever you can, try and get bold with your choice of furniture location. Even the same old furniture will seem different in a new light.
Paint the Walls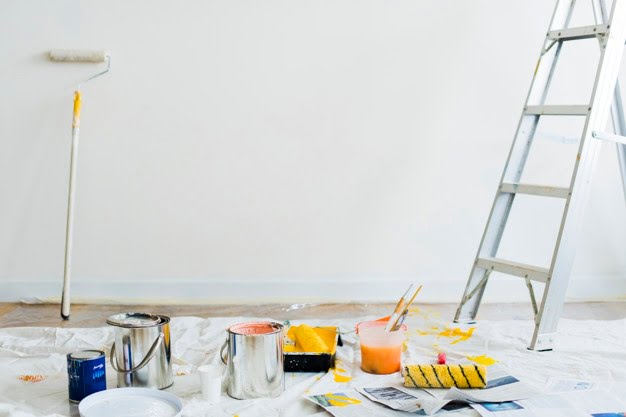 Paint isn't expensive, but this option does require spending some money. If your walls are looking a little bleak (and you have permission from the owner of your home), you can always choose to paint an accent wall or repaint your entire space. Remember to stick to colors that match the rest of your room, and choose something you'll enjoy. For example, dark paint can make your entire room feel dreary sometimes, whereas bright colors can make it too bright to relax comfortably. Choose paint colors that match your curtains and other fabrics.
Remember to try samples first! Also, if you're redesigning an entire room, purchase the paint last. This way you can change the color based on how the room is coming together. This can also save you money.
Choose Unique Secondhand Pieces
Getting matching furniture can seem impossible, especially when you're on a tight budget. However, some great places sell secondhand furniture or decorative pieces. All you have to do is look!
Beware some of these shops, as they will inflate prices on older pieces simply because they are 'antique'. Still, if you need a new armoire, buffet table, and more, resale shops can be a great source of unique and secondhand furniture. Spend wisely, and you may be able to decorate your home inexpensively!
Conclusion
You don't have to spend a lot of money to freshen up your space. It may seem like it takes a lot, but there are ways to make do with very little cash. If you want to go the extra mile, check out some great interior designers in Atlanta, GA for helpful tips and tricks!
Read Also: