As a business owner, there's no doubt that you're used to doing it all. You are the boss, marketer, accountant, and salesperson all in one.
However, as you grow your company, you will see more expert knowledge is required to keep up with the competition. One way to achieve this is by obtaining a higher education. By earning a degree, you can gain the skills and knowledge you need to be successful. With so many degree options open, how does one know which suits?
Here Are Seven Degrees Business Owners Should Get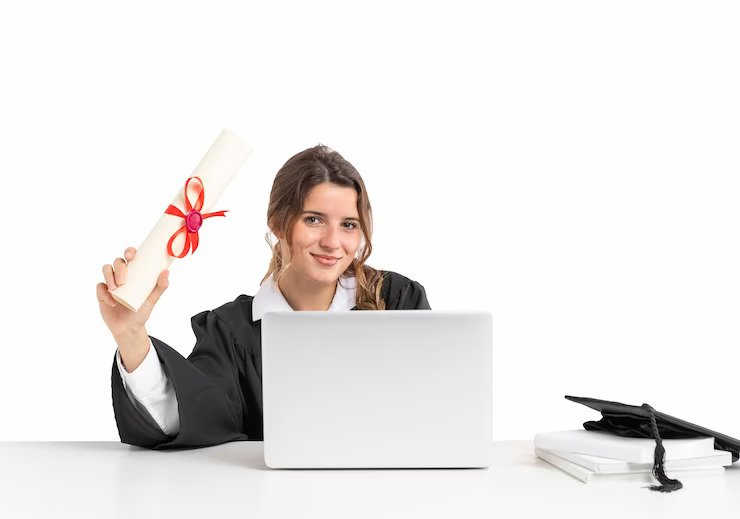 This article will talk about a few of the top degrees perfect for business owners and help you determine which best fits your dreams and goals.
1) Business management
A Business Management degree is a desirable option for those wishing to pursue a business career. This Business program provides students with the skills needed to successfully oversee resources, personnel, and operations in order to ensure an organization's prosperity.
A Business Management program can teach you a wide range of abilities that are beneficial in any business atmosphere.
These capabilities include:
Leadership: Gaining an understanding of how to inspire and manage teams effectively
Strategic planning: Forming a plan for the future and deciding on the steps required to execute it
Organizational behavior: Being aware of how people act within a group setting
Marketing: Designing and executing efficient marketing strategies. A Business Management degree can open many exciting career paths, such as managerial positions in various industries. Graduates may also choose to begin their own businesses or further their education in areas such as law, finance, or marketing.
There are both on-campus and online programs available, making it easy to balance other obligations like work or family. An online business and management degree is especially appealing because it enables you to learn at your own pace and in any location.
2) Accounting
Research has found that roughly 80% of small businesses fail due to cash flow issues caused by inadequate accounting practices. Obtaining a bachelor's in accounting can provide business owners with the knowledge needed to manage their company's financial records, tax filing, and financial analysis.
This degree will grant a thorough understanding of accounting principles, financial forecasting, and planning which can aid in making wise financial choices and avoiding expensive mistakes.
Additionally, an accounting degree can teach you how to analyze financial data and recognize potential risks; these are invaluable abilities for making sound monetary decisions that could affect your company's growth and profitability – while also saving money by eliminating the need to hire a professional accountant.
3) Entrepreneurship
Are you someone with a fire inside to start your own business? Do you have an abundance of ideas and want to turn them into reality? Then consider pursuing a Bachelor's in Entrepreneurship. As an entrepreneurship major, you will learn the necessary knowledge on how to develop a business plan, attract investors, and was to bring your ideas to life.
Some advantages of pursuing a Bachelor's in Entrepreneurship include the following:
Learning how to identify and capitalize on market opportunities
Developing skills in strategic planning and decision making
Gaining experience in pitching and presenting business ideas
Creating a strong business network
4) Communications
Communication is an important part of our daily lives, and it's no different in the world of business. As a business owner, having strong communication abilities can help you effectively connect with your team members, clients, and customers.
A communication degree is mostly offered as a Bachelor of Science degree or as a Bachelor of Arts. These programs generally last four years and involve a variety of areas, such as public speaking, writing, interpersonal communication, and mass media.
Below are some of the benefits of getting a Communication degree as a business owner:
Better communication with customers and employees
Improved ability to give presentations and speeches
Enhanced writing and editing skills
Increased understanding of media and its impact on business
Besides these practical benefits, a degree in communication can be useful to help develop critical thinking and problem-solving skills. You'll grasp methods on how to analyze information, evaluate arguments, and make sound decisions based on evidence.
5) Marketing
With the increasing usage of the internet and social media now, digital marketing has become a vital section for businesses to grow in today's competitive market. As a result, pursuing a Bachelor's in Marketing maybe be a valuable asset.
One benefit of enrolling in a marketing degree is that it provides a comprehensive understanding of marketing concepts, principles, and strategies. This includes market research, branding, advertising, public relations, and consumer behavior, among others.
Some courses that are commonly included in a Marketing program are:
Marketing management
Digital Marketing
Sales management
6) Economics
An economic degree is designed in ways to equip you with the analytical and critical thinking skills which are required to understand the complex global economy. As well as provide the individual with a strong foundation in economic theory, quantitative analysis, and policy making.
In this program, you can look for courses in microeconomics, macroeconomics, statistics, econometrics, and other related fields. Plus, allow individuals to specialize in a particular area of interest, such as international economics, finance, or development.
Some of the benefits of pursuing an economics degree as a business owner might include the following:
Understanding how economic policies and trends impact your business
Learning how to use data and statistics to make informed business decisions
7) Bachelor of Information Systems
In today's digital age, businesses heavily rely on technology to streamline processes, increase productivity, and remain competitive. A degree in information systems can compose you for a career in technology and business side by teaching you the basic principles of information systems management.
Here are some reasons why this degree could be an excellent fit for your business aspirations:
Develop a deep understanding of how technology can support business operations.
Learn how to manage and protect data to avoid breaches or loss.
Gain practical experience with database design, programming, and project management.
Understand the impact of technology on society and ethical considerations in technology decision-making.
Conclusion
Finally, earning a bachelor's degree in business can be quite beneficial to business owners in a variety of industries. Business owners can improve their knowledge, abilities, and competence by acquiring a degree in one of these areas, allowing them to make informed decisions that will benefit their enterprises.
Read Also: