These days, going to a Christmas market is as an important tradition as putting up the Christmas tree for many people. It is easy to see why a Christmas market is one of the best ways to get in the festive spirit while also giving you the chance to stock up on all kinds of goodies for the holidays.
Why Markets are Popular
Christmas markets have exploded in popularity in recent years. There are many wonderful markets to go to all over the country and it can be a fun day out for the whole family. You can't help but get in the festive spirit when you wander around a Christmas market wrapped up warm and enjoying delicious food and drink.
Christmas markets can also be an affordable activity, especially when you consider the costs involved with other traditions like going to the Panto and the other costs over Christmas. It is easy to spend a lot on food, drink, and gifts for the holidays, but it is also possible to simply wander around the markets, soak up the atmosphere and people watch.
What are the Best Christmas Markets?
So, what are a few of the best Christmas markets in the UK? There are many excellent markets in cities all over, so it is never too hard to find one to check out. There is something special about the smaller ones found in towns and villages, but the major cities are often the best places for these markets as they can be so festive and attract so many people. A few of the best Christmas markets in the UK include:
Liverpool
Edinburgh
Winchester
Bath
Manchester
Nottingham
York
Birmingham
Make a Weekend Of It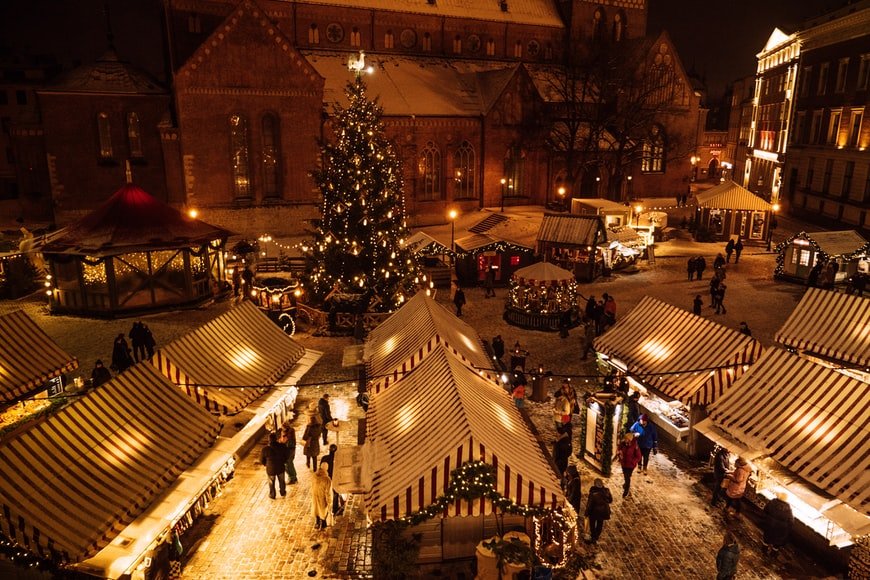 To really make the most out of the Christmas markets, you could visit any of the above and make a weekend of it. Booking your train tickets ahead of time and checking in to a hotel or Air BnB allows you to fully explore the market without having to rush to get home, plus you can spend time exploring other parts of the destination as well for a mini-break.
Christmas markets get more popular each year and it is easy to see why. There is an amazing atmosphere at these markets as well as the chance to eat, drink and stock up on supplies for the holiday season. There are many great markets to choose from in the UK and making a weekend out of visiting could be a great way to celebrate the holidays.
Read Also: