No matter which hat you want to wear this winter, keeping your hair neat can be difficult. You have to find the right style that keeps your hat fitting perfectly while not messing it up too much. Thankfully, there are a lot of hairstyles you can experiment with to keep your hair neat and your hat fitting right!
Here are 5 Hat Friendly Winter Hairstyles: 
1. Side Braids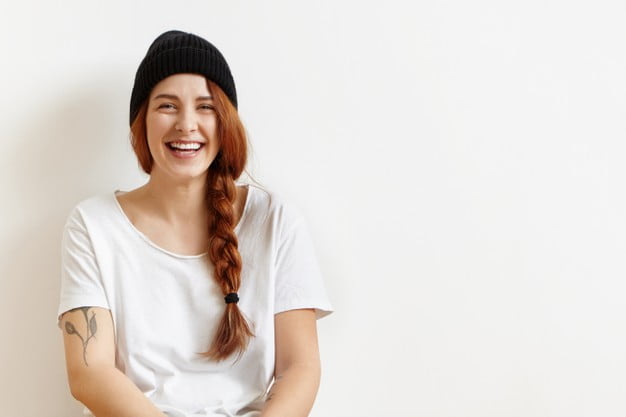 A side-hanging braid is an iconic, classic style that will look great all year round. When your goal is to keep your head warm without messing up your hair, a sturdy side-braid can do the job. You can use any style of braid that you want to achieve this look, and don't be afraid to experiment. Fishtail braids, French braids, standard braids, and even unique snake braids are all great choices for your side braid.
The most important added benefit is the way it makes your winter hat fit, of course. When you're wearing a beanie, the side braid will keep it close to your head. You'll be able to pull the hat down over your ears to keep them warm, too!
2. Waves
Relaxed, loose waves can be a great way to keep your hair looking great without tying It up. While this hairstyle can often become messy after a long day of wear. If you can keep them tamed throughout the day, waves can provide a relaxed look for any winter hat. This hairstyle is often worn with beanies or toques. It's easy to manage and looks great with any style of winter hat.
However, make sure to keep a brush or comb with you to help tame the waves. Long hair especially can easily become tangled in this style. If you don't naturally have waves, you can use a large-barreled curling iron to make loose waves to frame your face and peek out from under your winter hat.
3. Low Ponytail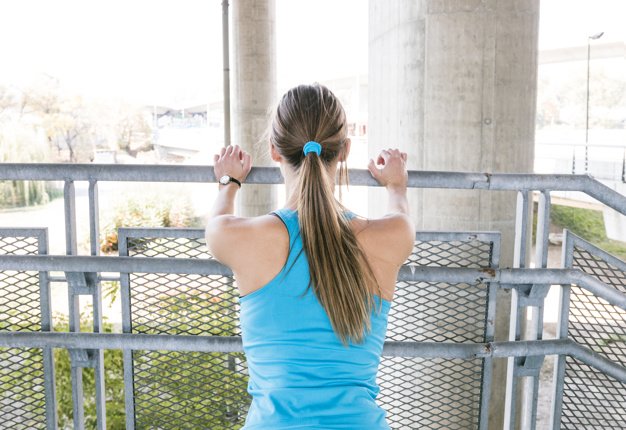 Ponytails are the go-to style when you need to keep your hair out of your way. They come in different varieties and styles, but a low ponytail especially is a great hairstyle for winter hats. A low ponytail is fastened at the nape of your neck, giving your winter hat the room it needs to keep your head and ears warm. A low ponytail won't get in your way!
You can use a hair tie if you like. If you want to get more creative, you can make a knotted ponytail, weaving your hair together to keep it in place. You can also rock a loose ponytail that is fastened even lower if you like! Any of these great styles can keep your hair right where you want it.
4. Side Bun
A side bun is casual, sometimes messy, and always a statement! A low side bun can be a fun way to show your personality without compromising the fit of your winter hat. Gather your hair to make a bun, but instead of fastening it to the back of your head, try fastening it behind your ear. A low bun may take some getting used to, but overall it's a great style that will allow your winter hat to fit well and look great!
Plus, the side bun is a unique look! Not everyone can rock a side bun. If you can, take advantage of it!
5. Big, Messy Braids
Messy braids are in this winter! No matter where you choose to wear your braid, consider braiding it loosely and leaving those imperfect, unwound bits of hair loose. The thicker you can make your braid, the better! But fashion isn't the only reason that this is a hairstyle is a great idea for the winter.
It's easy to pair your favorite winter hat with big braids, especially if they're already meant to look messy. Make your look seem effortless with an intentionally messy braid that won't be destroyed by your favorite winter hat.
Conclusion
Managing your hair this winter doesn't have to be a hassle. Try one of the hat-friendly winter hairstyles listed here if you want a new, fresh way to keep your hair looking great. Offering a sizable collection of hats for women, check out My Pride Apparel for the perfect hat to match your desired hairstyle.  Don't be afraid to experiment with different styles and fresh looks. You're sure to find the best hairstyle for whichever winter hat you choose!
Read Also: