Visa processing is one of the most daunting tasks for travelers, as you need to process your visa application with proper documentation. Until you get the approval or call from the embassy or consulate, no one can ensure your visa. Visa application process is like an exam where you need to qualify, and embassy staff can even reject your visa after reviewing your application. They may find some objections in your application and reject it with no apparent reasons. In this case, you need to apply for the visa again with proper documentation, and for that, you will have to pay the visa application fee again. To avoid such hassles, you can hire visa consultants who can prepare your documentation and fill up the application without any loopholes in it. Even they can connect you with the embassy people directly and you can get a call from the consulate within a few weeks.
Whether you are looking at a tourist visa to U.S. or a student visa to the U.K. you need to ensure that you are setting off on the right foot. You do not want your Visa application to be littered with mistakes. Immigration experts are critical when it comes to finding faults with your Visa application. Take your time and ensure that you are getting the paperwork right. If you feel that you would need help in this regard, get help from the best and most trusted legal experts in the immigration field. Once you are sure of all the formalities and the paperwork, you can rest assured that your Visa will be successfully processed.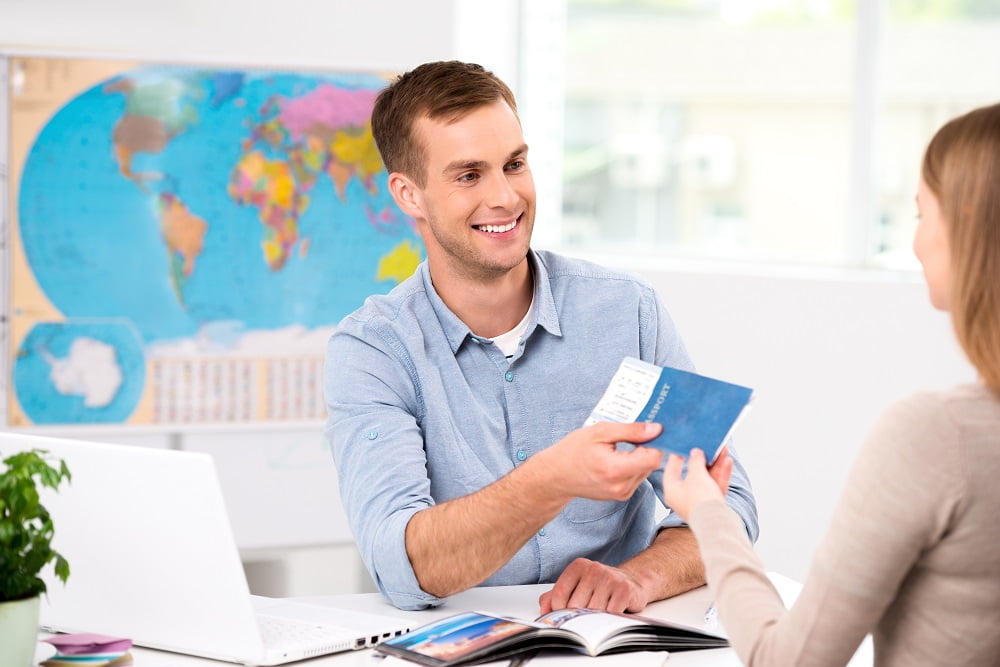 The main role of visa consultants is to help a client or traveler to get the visa and ensure that all formalities are done correctly. If you want to travel from your home country to another, then you must discuss your requirements with the visa consultant. They can save you valuable time and increase your chances to get the visa within a minimum time limit. You can travel to another country for various purposes, such as for touring, study, work or business. In this regard, you need to apply for the visa, which is suitable for your specific purpose, and if you choose a wrong visa type to apply for, then you will be rejected by the consulate. It is very confusing to select the right type of visa because they are generally described with some complicated terminology. To understand such norms and terms, you must hire a visa consultant.
Reasons to choose visa consultants:
Convenience: A visa consultant can save you from the tedious manual visa application process, and you can directly apply for the visa through a consultant. They will suggest you the right forms, prepare the required documents, book an appointment with the consulate staff, and help you to make your payment through the secured payment gateway. You just need to gather all the required documents prescribed by the visa consultants and submit the documents to their office. Then they will complete your visa procedure accordingly.

Expertise: Before you apply for a visa, you must collect all the information from the official website of the respective consulate or embassy. You must prepare a list of documents as per their needs and then apply for the visa with proper documentation. But still, you can face some issue because the concerned embassy can delay your application due to no apparent reasons. It is better to rely on a professional visa consultant in this regard because they have huge experience in this field and they know what loopholes they may pinpoint to reject your application. They can easily prepare your documents, fill up the visa application, and process your application through their desk.
Time-saving: If you want to travel to another country, then you need to arrange so many things, and spending days on your visa application can block your days. Even you will get confused during the online visa application process because you have to fill in all minor details. Wrong information can get your application rejected straightway. It is suggested to avoid such risks and hire visa consultants immediately. They can help you to fill the online forms with the right information and save time.
You cannot call the embassy or consulate to know the status of your visa and you have to wait for their reply. It is very confusing, and you cannot plan your trip until you get the visa from the consulate. But visa consultants have their own customer care cell, and you can call them anytime to know the status of your visa application. Even they can accelerate your queries to their senior team if needed.
Read Also: