A variety of interior decoration options allow you to show your taste. Everyone has the opportunity to make a choice based on their personal preferences. Do you want to emphasize your individuality? Check out our expert advice.
Creating a comfortable and cozy environment begins with studying the characteristics of the available options, which means it is worth spending a little time studying suitable designs. A variety of door types for the home can complement a stylish interior and, in some cases, save your space.
Designers offer to make a choice after familiarizing themselves with the features of the room and the use of the structure. In order for the interior to remain not just comfortable, but stylish, it is enough to spend a little time getting additional information. Fortunately, there are no problems with this.
1. 8 FT doors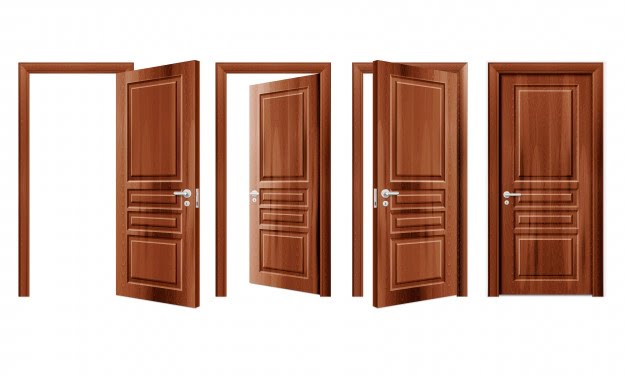 One cannot say that this type is generic, as there are several restrictions. The low ceiling height is only the first factor, but it is worth familiarizing yourself with other questionable moments. You should also remember that the width of the doorway must correspond to non-standard door sizes. If you still decided on this option, this solution has several advantages:
made from natural wood – you will get a durable and strong design;
use of non-standard doors will emphasize the majesty of any design;
great choice of options contributes to making a decision, taking into account the unique features of your space.
Such interior doors will definitely attract attention and turn into a real highlight of your interior.
2. French doors
French doors are especially popular with customers of United Porte. The secret of their success lies in the fact that this design adds a touch of elegance to the interior and emphasizes the graceful design of your house. Thanks to the presence of glass panels, you can get much more light.
However, before ordering this type, you will need to remember that transparent glass will not allow you to create a private environment. Classic style, elegant design, and abundance of light attract owners who are unable to refuse this option.
3. Barn doors
The modern way of dividing space quickly gained popularity. Hinged doors are used to save space, and you can achieve this effect thanks to the sliding design. The advantages of choosing this type are:
great choice of design options;
variety of fittings;
easy self-installation.
Unlike other types of internal doors, you can choose between polished and unprepared surfaces.
4. Closet doors
This type is suitable for those houses that do not have a lot of space. To close/open the door, you don't need to free up space, because this design is folded like an accordion. Choosing this option and abandoning the rest of the different types is worth it if you use it as:
interior partition;
entrance to utility rooms;
division of space into several zones.
For trouble-free use, you should contact the doors manufacturer https://unitedporte.us/, who will advise you and tell you about the features of the new type of interior doors.
5. Pocket doors
It will not be possible to find the best door option for saving space, since this type combines all the positive characteristics. The main advantage is the ability to hide the design from prying eyes in a special wall pocket. Due to the absence of the need to free up space, this model is popular among buyers.
Easy installation, a variety of design options, and a stylish combination with various interior design options make this door the best choice. There is no need to worry about privacy because often there are no glass panels. The rest of the interior door types will also please you with their variety, but it is not so easy to create a secluded environment.
Read Also: