A selection of key Autumn Decor Trends from this year to inspire your unique interior design style. From shades to materials, there's something for everyone.
In this guide, we have plenty of amazing trends to inspire your unique interior design style this autumn:
Fun Bedding: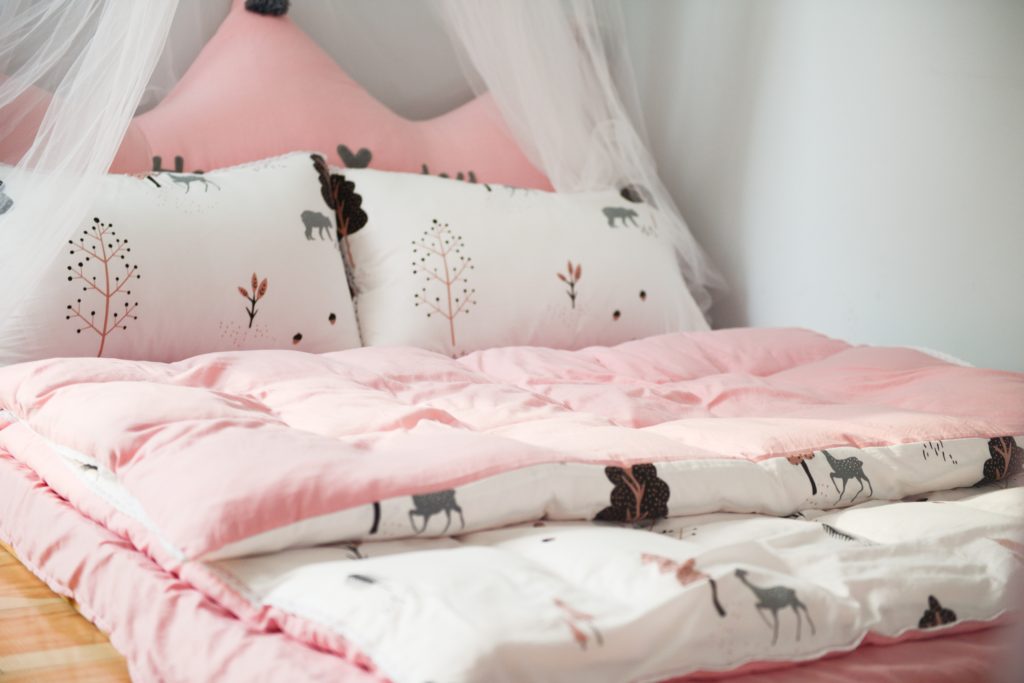 Classic bedding with layers of blankets and lovely quilt sets, along with cushions and pillows, are all a little bit samey now, which is why fun bedding is all the rage. Bright and lively patterns, contrasting colours, chunky covers and anything a bit quirky is all welcome in the trendy bed of 2017 Autumn.
Floral Wallpaper:
Big, bold floral wallpaper prints are very much on-trend and look absolutely gorgeous if the right colours are chosen. For example, large light pink peonies on the wallpaper against crushed velvet and woven emerald green bed covers and rustic and natural accessories is just a heavenly combination.
Darkest Green:
The natural theme continues to inspire interior design, especially this Autumn. Darkest green echoes that damp, mossy smell you get in a forest when it's been damp and cold from wintery rain falls. It is the perfect colour for Autumn and you can incorporate it with cushions and soft furnishings, or perhaps even with smaller pieces of furniture. Combined with natural wood-effect porcelain floor tiles, aged leather, brass, light floor rugs and maybe even a roaring fire, darkest green is a wonderful colour trend to follow this year.
Monochrome:
For those who might find the velvet and blush trends a little flimsy, then monochrome is the trend to follow because it is so strong. Striking prints are really the way to nail the trend, and every single high street shop is offering something in this trend, making it easier for you to follow it. There are plenty of inexpensive accessories to bring this trend home so you don't have to splash out – but if you are thinking of splashing out then a monochrome bathroom would be the best place to do it. Think of those black and white floor tiles laid on an angle, a free-standing bath and plenty of mirrors for an art deco touch.
Sanctuaries:
There is an amazing trend for sanctuaries this year, which is amazing for your wellbeing. From yoga studios, to meditation areas in the garden, to cozy nap areas or reading nooks: sanctuaries can be whatever you need them to be. Choose somewhere quiet, and then make it your own private relaxation space. It can be anywhere you like, even if it is just a quiet corner of the living room or an outdoor bit of decking. Add what you need to make it cozy, perhaps a beautiful beanbag or comfortable rocking chair, or maybe even a hammock, then a basket of blankets and accessories that make you feel amazing.
Velvet:
It is certainly the season of luxurious, heavy, beautiful materials and velvet certainly fits that brief. Being placed amongst more natural materials, like wooden floor tiles or wicker stools, it adds a tactile layer to your room and certainly makes everything comfortable and cozy.
Woven Anything:
Anything woven is welcome this Autumn, whether it is a big pouffe, a chunky throw for the bed, or a rope weave rug. Wicker, of course, is an easy way to include this trend in your interior design and works well in many forms from lampshades to footstools. It is a fantastic gateway to crafting if you want to try a new hobby. Why not give giant knitting a go this Autumn and make your own chunky cushion covers to adorn your sanctuary whilst it rains and pours outside.
Blush:
Pinky-red or 'blush' is a really lovely feminine trend this Autumn and a way to add a touch of romance to your interior palette. It goes so well with the velvet trend, but you can also enjoy it by painting it on succulent pots, small pieces of furniture or by getting wool or material of the same colours and creating knits and blankets out of it for your home.
Plants:
Plants have been on trend for a long time because they bring life into a room. They are particularly relevant in Autumn and Winter because we start to settle in and close all the windows so not only do the plants remind us that there is still life out there! But they filter that stuffy air in the home and genuinely enhance our living environment.
Hopefully, you're feeling inspired by these amazing decor trends for Autumn. Plenty to enjoy planning whilst it rains outside and you get the knitted jumpers out, cozy up and relax into the new season.
Read More :