Healthcare Services is an increasingly high-demand sector, with a gross output of 84 billion US dollars in 2017. The numbers have reached this high because of a growing number of senior citizens outnumbering those who are still underage.
Healthcare would be healing assistance, wound care, monitoring of one's wellness such as blood pressure and mental state. This type of care is required when someone gets out of the clinic or for senior residents. A home care business' perfect client is someone who needs to continue being on their own but wants help with basic duties. When you start with a well-equipped team, you can provide the utmost care to your clients without a hitch.
A home care business can be begun with very few resources and hassle. Other than any licensing charges that a state wants, there are some startup charges. The two crucial elements are good transportation and a phone, but most business masters use their own vehicle and telephone. Several business owners also use a network, which they already hold as well.
A statistic shows that 59 percent of adults in the US as of 2019 believe they will need home health care from professional individuals or agencies. If you are going into the field of healthcare and home-based healthcare,
Here are three things you'll need to get your business started:
1. Invest in software for management
Going into this business means a lot of management with workers, clients, daily activities, ledgers, and other aspects of your business. This can get messy if you don't have the right tools to smoothly get all your objectives in order. That's where software like SwyftOps comes into your repertoire. You can manage your operations still within the methods you're comfortable with but through a unified system created to streamline your operations more easily from the business down to the client-facing side.
Software programs like this let you easily keep track of all your management responsibilities from within multiple devices. Any of your employees will also have this same structure, especially those who may need to have a clearer tool to help them with schedules, reminders, and objectives. A user-friendly interface also allows you to provide it for your clients to have their app they can use to contact their caregivers or keep track of their own medical needs and progress.
2. Find good partnerships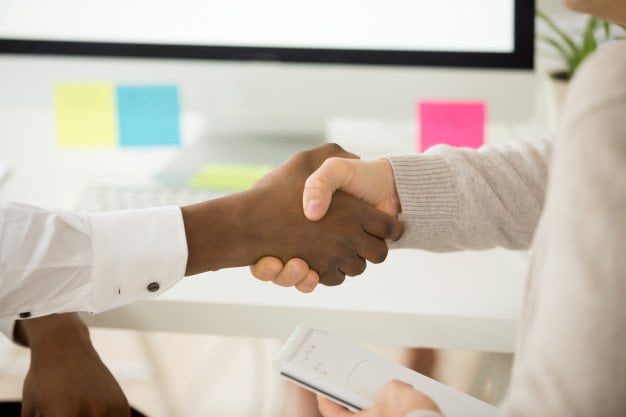 No man is an island. With all of the equipment, medicines, and resources you will use given the field of healthcare, it would be in your best interest to find a good partner. And also who can provide you all the items you need for a fair price.
Once you have a business strategy in place and your excellent staff lined up, it's time to get customers and start operating your marketing. This step is one of the most challenging parts of granting any type of business, especially a service-based industry like a home healthcare office.
This is especially relevant now that studies show home care is becoming more specialized in the clinical field, going beyond normal assistance to catering to health concerns. It requires medical apparatuses and substances that aren't necessarily easy to obtain without inside access with trusted brands, manufacturers, and suppliers.
3. Make a rewarding benefits package
Getting excellent staff these days is a really big hurdle you have to overcome. It is not for lack of skilled individuals who have a passion for the work. It's simply because retaining them in such a work-intensive career path can be a challenge.
An industry estimate shows turnover rates for home care workers has gone up to 67 percent. Rehiring and retraining new employees in this field can cause you a hefty sum. To combat this, offering an inclusive and up-to-date benefits package can help you retain loyal staff. Because if they also feel caring for, it's easier to stick around.
With those three objectives, you can already ensure you have a solid base for having a successful healthcare business. When you start with a well-equipped team, you can provide the utmost care to your clients without a hitch.
Read Also: