We all want to lead a modern lifestyle, but it can be tough to figure out how to do that. But with a few simple steps, we can all make our lives more modern and enjoy all that life- and modern technology has to offer. Here are a few ways you can live a modern lifestyle, in a modern home.
1. Create a mood board to set you on the right track
When it comes to interior design, one of the most important things you can do is create a mood board. This will help you to get a better idea of the overall look and feel that you want for your home. Plus, it can be a lot of fun to put together!
Start by finding some images online or in magazines that inspire you. Once you have a few ideas, start sorting them by theme or color. This will give you a good starting point for choosing paint colors, furniture, and accessories.
Don't forget to add in some text! Write down your thoughts on each image, or list some of your favorite quotes that relate to modern life. This will help you to stay inspired as you work.
2. Update the electronics in your home with a smart system
If you want to live a truly modern lifestyle, it's important to use smart electronics in your home. With smart electronics, you can control all of the devices in your home from one central location, and you can also access information about your home's energy usage. This can help you save money on your energy bills and make your home more efficient.
There are many different types of smart electronics that you can use in your home. For example, you can install a smart thermostat that will allow you to control the temperature of your home remotely. You can also install a smart security system that will allow you to monitor your home's security cameras and sensors from anywhere in the world.
3. Hang inspiring art around your home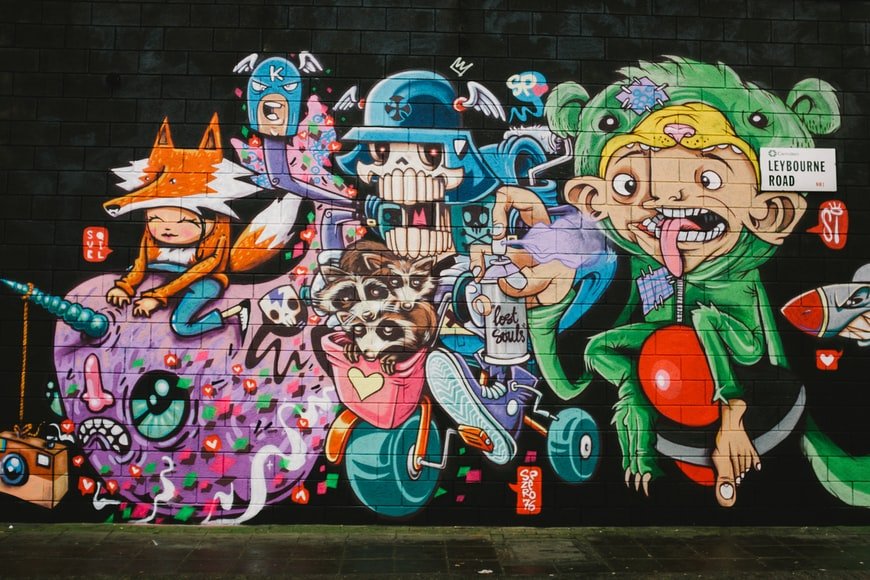 One of the best ways to make your home feel more modern is to hang inspiring art around your walls. This can be anything from a beautiful painting to a piece of abstract art that speaks to you. You can hang giclee prints of classic paintings or pieces of art that inspire you, or have some custom-printed for your space.
If you are feeling inspired by works from classical artists, try out Van Gogh's Starry Night or Monet's Water Lilies. Abstract art fans can check out works like Jackson Pollack's Autumn Rhythm or Wassily Kandinsky's Point and Line to Plane.
Not only will hanging art around your house make your home look more stylish, but it can also help to inspire you every time you see it. So, if you're looking for a way to add some modern flair to your home, consider hanging some inspiring art on your walls.
4. Choose furniture that suits both form and function
When it comes to choosing furniture for your home, it's important to find pieces that suit both form and function. Furniture that only looks good but doesn't serve a purpose can be impractical and take up valuable space. Conversely, furniture that is functional but doesn't look good can be unattractive and make your home feel dated.
That's why it's important to find furniture that does both. Look for pieces that are stylish and modern, but that also has a lot of functionality. For example, choose a sofa that doubles as a bed for guests, or select a coffee table with storage compartments to hide away your clutter. By choosing furniture that suits both form and function, you'll create a home that is both stylish and practical.
5. Make sure your appliances and electronics fit in with the style and decor of your home
One thing that separates traditional homes from modern homes is the catchy decor. Traditional homes are typically decorated with warm colors, vintage furniture, and bold patterns. Modern homes are typically decorated with cool colors, modern furniture, and sleek designs.
When you're choosing appliances for your kitchen and bathroom, it's important to make sure they fit in with the style and decor of your home. If you have a traditional home, you should choose appliances that have warm colors and bold patterns. And if you have a modern home, you should choose appliances that have cool colors and sleek designs.
Living a modern lifestyle in a modern home doesn't have to be impossible. By following the tips provided here, you can take advantage of modern technology to improve your lifestyle and your home living experience.
Read Also: