Toothaches are a painful annoyance that gets in the way of your sleep and how you eat and rest. A toothache manifests a sharp, excruciating pain that could cause headaches and affect concentration. Read on for 10 ways to relieve toothache pain fast.
1. Seek treatment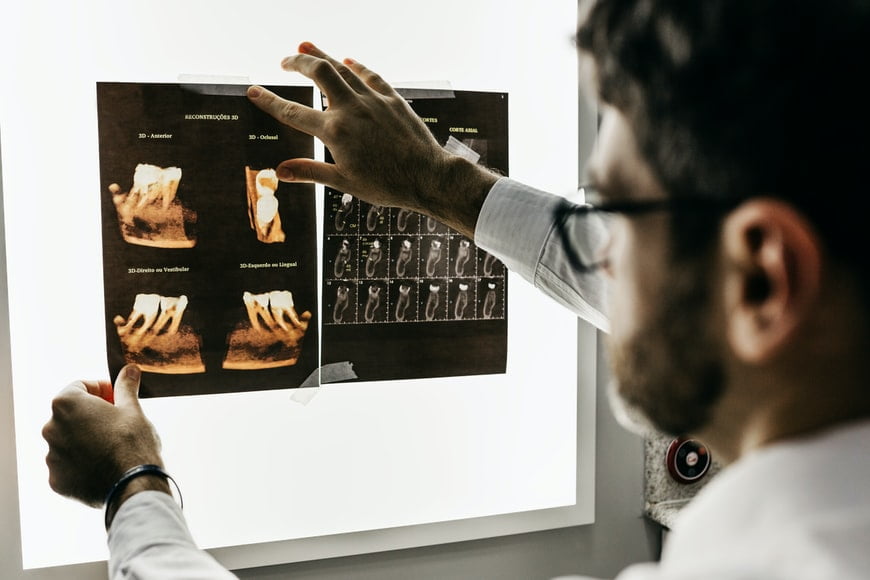 One of the best ways to relieve toothache pain quickly and permanently is to visit a dentist. A medical professional does not only help you reduce the pain. They also treat the root cause of the pain to ascertain that it does not return. To determine the exact cause of the pain, the dentist may examine the teeth, gums, and other relevant areas. They also perform X-rays and other tests to get reliable results.
Dentists will then recommend suitable treatment based on the cause of the problem. If the pain is caused by tooth decay, the doctor recommends removing and filling it. The dentist will perform a root canal therapy or an emergency tooth extraction for an infected tooth's nerve. Dentists may also have to replace an existing tooth filling with a new one if the existing filling is the cause of your pain.
2. Buy over-the-counter pain medication
Don't have time to visit a dentist? Consider purchasing over-the-counter tooth pain medication such as ibuprofen or naproxen. These over-the-counter medicine blunt pain signals and reduce swelling, giving you instant relief. Ensure that you follow the application instructions and dosing recommended on the package. If your child is experiencing a toothache, avoid giving them ibuprofen. Instead, purchase acetaminophen to relieve the pain.
3. Use a cold compress
For toothache caused by trauma, consider applying a cold compress on the area to alleviate the pain. A cold compress on the area causes blood vessels to constrict, making the pain less severe. The cold could also reduce swelling and inflammation.
To use the cold compressor approach, wrap a bag of ice with a towel and place it on the affected area for 20 minutes at a time. Repeat the process every few hours for the best results.
4. Rinse your mouth with saltwater
Relieving toothache pain does not have to be expensive and complicated. You could just rinse your mouth with salt water to alleviate the pain.  Add two tablespoons of salt to a glass of warm water and then use the mixture as a mouthwash.
The saltwater acts as a disinfectant and is effective for removing debris and food particles that may be stuck between the teeth. Saltwater can also help to heal oral wounds and reduce toothache pain and inflammation.
5. Rinse With hydrogen peroxide
Rinsing your mouth with hydrogen peroxide is also an effective way to reduce tooth pain and inflammation. It can also help manage symptoms of periodontitis and plaque. Periodontitis is a gum infection caused by poor oral hygiene. It results in bleeding gums, teeth coming loose in their sockets, and soreness.
To apply hydrogen peroxide rinse, mix equal parts of water with three percent hydrogen peroxide. Next, swish the mixture in your mouth for 30 seconds, then spit it out. Repeat the process a few times to get the best results. With that being said, avoid using the hydrogen peroxide rinse on children as they may end up swallowing the mixture.
6. Clove
Cloves are effective pain relievers and have been used to treat toothache throughout history. They contain an essential compound called eugenol, a natural antiseptic that numbs oral pain and reduces inflammation.
To use cloves to relieve toothache, you should suck or chew a single clove and allow it to sit near the painful tooth to alleviate the pain. Alternatively, soak cloves in water and make a paste. Next, apply the paste to the sore tooth a few times a day. You could also add a drop of clove oil into a glass of water and then swish the mixture in your mouth. Do not give a clove remedy to children as they may end up swallowing it. Cloves can be painful and spiky when ingested.
7. Garlic
You could use a common household ingredient, garlic, to relieve tooth pain. Garlic contains a main compound, allicin, which has antibacterial properties. This means it can kill oral bacteria that lead to tooth pain and cavities.
To relieve tooth pain and swelling using garlic, consider chewing a single fresh garlic clove. Alternatively, crush garlic cloves to create a paste, then apply it to the painful tooth.
8. Asafetida
This is a plant containing resin and gum-like materials used for medicinal purposes. Asafetida alleviates tooth pain instantly and is perfect for toothaches caused by a cavity.
To use asafetida to relieve tooth pain, you should grind it with fresh lemon juice, then warm the mixture. Be careful not to burn the asafetida. Apply the mixture to the sore tooth every 20 minutes for an hour until the tooth pain subsides, then rinse your mouth with warm distilled water.
9. Peppermint tea
Peppermint contains antioxidants and antibacterial compounds, which help alleviate tooth pain. It also has an active ingredient, menthol, that has a numbing effect on sore and sensitive areas.
To relieve tooth pain, add a teaspoon of dried peppermint leaves into a cup of water and then boil the mixture for twenty minutes. Allow the mixture to cool off for a few minutes, and then swish it in your mouth. Repeat the process as many times as possible until the tooth pain subsides.
10. Vanilla Extract
Vanilla extract is a perfect remedy for relieving toothaches quickly as it contains alcohol, which helps numb the pain and kill germs and bacteria in the affected area. Dab a small amount of vanilla extract on a cotton ball or your finger and apply it directly on the painful tooth a few times a day to alleviate pain.
Endnote
If you have a toothache, consider using the above remedies and practices to relieve tooth pain and reduce swelling and inflammation. Ensure that you practice proper oral hygiene and visit a dentist regularly to reduce the chances of toothaches and possible extraction.
Read Also: