The Marina Bay Sands rooftop restaurant options are some of the best in Singapore. Celavi is one of the most popular restaurants in Singapore. The view they present is simply spectacular. The Marina Bay Sands Rooftop is indeed the best place to view Singapore. But a good view won't feed a hungry stomach. For a visit to these restaurants to be truly worth it, the food needs to be excellent as well.
Lavo:
If you're craving fine Italian food then Lavo will surely satisfy your desire. If you've been to New York then this restaurant will surely bring back memories. It has a vibe reminiscent of some of the swankiest restaurants in the Big Apple. But Lavo is more than just an Italian restaurant. It's also a rooftop bar and an events venue. Here you'll get to taste award-winning dishes that are inspired by both Italian and American influences. Some of the must-try dishes that you need to order are the chicken parmigiana, the linguini with clam sauce, and don't forget to try the signature Lavo one-pound meatball that's made with a variety of spices and topped with a huge dollop of ricotta cheese. Lavo also offers world-class entertainment and is a nice place to lounge in and unwind after a tiring day. They have a gorgeous outdoor dining area that is surrounded by lush greenery.
Spago: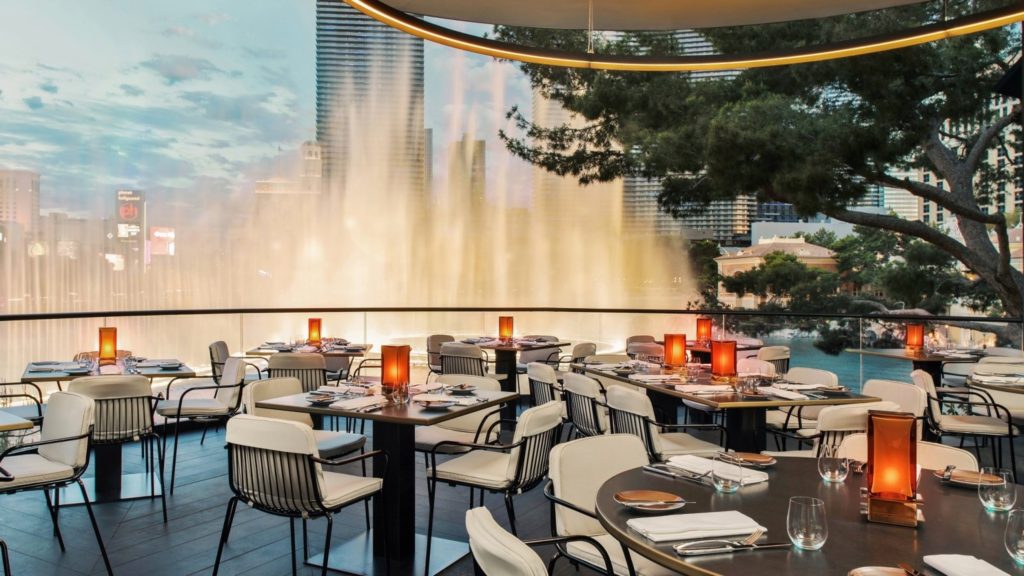 Spago is a popular restaurant in LA that was established by world-class chef Wolfgang Puck. But you don't have to go all the way to the USA to enjoy Puck's famous Californian dishes because there is a branch of Spago in Singapore at the rooftop of Marina Bay Sands. The restaurant is famous for its fusion dishes that mix American, European, and Asian cuisines. When you visit, don't forget to order the big eye tuna tartare cones and the red snapper laksa. You won't regret it. Spago occupies a large space at the MBS rooftop. It can actual;y be considered as being two restaurants in one. If you're looking for a casual dining experience then you should head on to the pool-side area. For a special evening, you can book a table in the more elegant dining rooms. Spago is a must-visit if you're looking for a truly world-class dining experience in Singapore.
Celavi:
Celavi is a restaurant and a bar so in the evening, you can expect the place to be busy and noisy. It's probably not the best choice if you want to spend a quiet evening with a special someone. There is a part of the restaurant, however, that has a more serene atmosphere. A reservation is not necessary but is recommended since the restaurant can get crowded, especially during weekends. Celavi is not just about the good view. Their wagyu tartare, for example, is well balanced and can rival food from other well-known Singaporean restaurants. The beef was tender and perfectly cooked. Their take on Nonya cooking is also on-point. A good example is Nonya lamb chops. It gave a unique Singaporean twist to an old favorite.
Read Also: