Indonesia is a developing country yet a promising one. There is huge scope for businessmen in the country of archipelagos. If you are looking to run a business in Indonesia and want to set up a company, you must follow the set of rules framed by the local or central authorities.
It is advisable that you contact a local representative that would assist you throughout the process of setting up a company in the country. If you are thinking of expanding your business internationally, then you must start your business venture from Indonesia or Singapore.
Only the drawback of Singapore is you have to spend a large amount of money on skilled labor.
How To Run A Business In Indonesia?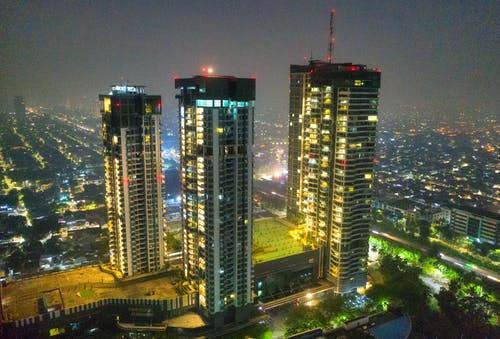 Indonesia welcomes people looking to start up a business, whether they are from the local population or any foreign country.
In fact, there are several foreign-owned companies in the island country. This is because Indonesia and Singapore have perfect geographical locations in all the foreign countries. So undoubtedly this Island country is the best place to start your business.
If you are living in Singapore and looking to invest options for business in Indonesia, you can expect to do well there.
1. Business Registration In Indonesia
Before you are legally allowed to run a business in Indonesia, you must care about the Indonesia company registry. It would grant you legal approval to run your business without any impediment. If you are not sure about the process of registering a company, you should find someone that offers relevant services.
They would guide you right from the beginning till the end so that you have no issue while setting up your new company in one of the cities when looking for someone to help you with the company registry, make sure that you do not fall for scams. There are some people that would promise to do your work and take an advance for the services.
However, when you pay them some money upfront as part of their fees, they will start avoiding you and stop taking your calls or meeting you. You should not fall at the hands of cheaters and have a bad experience. You should rather make some efforts to find genuine companies that would help you in your endeavor.
2. Determine The Type Of Your Company
Before you get an Indonesian company registry, you must determine what kind of company you are looking to start. Basically, you have three options to choose from – a local company, a foreign-owned company, and a representative office (RO). There are several companies based in Singapore that have a representative office in Indonesia that serves as a branch of the main.
Company. The primary purpose of an RO is to do a market survey to find out what sells in the country and how the market scenario is.
Before you set up an RO business in Indonesia for your parent company based in Singapore, you must acquire the necessary licenses. However, you must know that the RO has limited functions only and have no freedom to sell their products in the market directly.
3. Find The Alternative Selling Options With Paid-Up Capital
The next option is a local company where you have rights to sell the products in the market, but for the Indonesia company registry, you must seek a local to serve as its owner. Some people opt for this option as the paid-up capital is lower compared to a foreign-owned company.
Finally, if you have big plans and willing to invest a large amount of capital, you should choose the option of the foreign-owned company as it will allow you to do business in Indonesia dynamically without any hurdles. Just make sure to clear all legal works.
Conclusion:
When you are running a business in Indonesia, your business registrations are the foremost essential step. But apart from the registrations, your business operations are also pretty important. For example, in Indonesia, the native languages are Indonesian Malay. And these percentages are pretty high, 94%.On the other hand, the English speaker's numbers are low, only 30%. So while operating your branch office, you must keep these factors in your mind.
Read Also: