The key to good and long family relations is not only strong feelings between spouses but also the ability to find a way out of any conflict situations. To give in to each other's arc does not mean to be weak, on the contrary, it is evidence that people have a desire to be together and build their family despite all the difficulties.
But still, there are moments when feelings gradually fade, spouses move away from each other, their lives are filled with quarrels, and misunderstandings and people begin to think about divorce.
Among the main signs that directly or indirectly indicate that the family hearth is gradually fading, and it is time to divorce, the following can be distinguished:
Indifference. This is one of the most important catalysts for the fact that it is almost impossible to save a marriage. Moreover, the vast majority of psychologists do not even undertake to work with such couples;
Living solely for the sake of children. A huge number of couples decide to save the marriage solely for the sake of children, so as not to injure them. But this is fundamentally not the right approach and, as practice shows, nothing good will come of such a relationship;
Domestic violence. It is not only about physical violence, but also about its psychological, moral, economic, and other manifestations. In this case, the victim can be both one of the spouses and each of them (to one degree or another);
Interference in marriage by third parties. Married life is primarily the union of a man and a woman. If parents and friends begin to interfere in the relationship, then in the end this does not lead to anything good. Marriage should be protected from outside influence or it will be extremely difficult to save the family;
Lack of respect. Often one partner turns a blind eye to the lack of respect from the other, but this cannot continue forever. At one point, the cup of patience will be overflowing and family relations will come to an end.
Every family and every situation is individual, so there are no clear lines when it's time to divorce. It all depends on the specific circumstances and the psychological resilience of the partners.
Psychologist's Advice On How To Survive A Divorce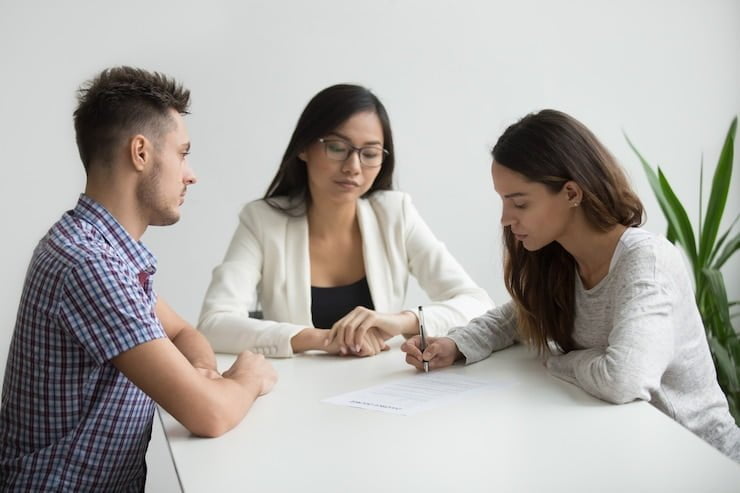 There are many psychological programs and methods aimed at helping spouses survive divorce. But the vast majority of experts agree that it is necessary to adhere to such approaches:
You can and even should cry. Psychologists insist that men and women should not restrain their emotions, as this can only aggravate the situation and even cause the development of psychosomatic diseases. Through crying, you can lose a large part of the negativity and get noticeable relief;
You need to keep an eye on yourself. The worst thing that spouses who are in the process of divorce or have already finished this process can do is to stop looking after themselves. On the contrary, it is important to adhere to proper nutrition, play sports, do not get involved in alcoholic beverages, and sleep at least 7-8 hours. This approach will allow you to keep yourself in hand and not fall into a depressive state,
It is worth seeking help from loved ones. The support of a loved one is never superfluous. It can be a relative or friend to whom you can "pour out your soul", ask for advice, and at the same time feel great relief.
You should refuse to view your partner's social networks. Giving up social media will make it easier to survive a breakup without seeing your ex-significant other, not knowing what's going on in her life and how she lives.
Seek help from a psychologist. In some cases, it is extremely difficult for spouses (or one of them) to survive the separation and it is impossible to do without qualified help here. Special therapy helps to return a person to normal life, adapt to new conditions, and understand that the best moments are still ahead.
According to a divorce research website divorcescience.org the worst thing a person can do after a divorce is to withdraw into themselves, not talk to anyone and think that life is over. There is nothing good in this approach, but the likelihood of psychological disorders increases markedly.
How To Live Happily After A Divorce?
It is important to understand that after a divorce, life continues and people need to believe that in the future they will have an even better relationship filled with bright colors and emotions. But at the same time, you do not need to go to extremes and rush from one relationship to another.
It is important to pause and restore your psychological state. Each person is individual, but often this process takes up to two years.
You can start a new, happy life by returning to the journey. It does not matter whether it will be a solo tour or a trip with loved ones, this approach will distract from bad emotions, and experiences and switch to a different rhythm of life.
In addition, happy life in the future depends on the ability of a person to analyze the mistakes that were made in a previous marriage, to understand what was done wrong and how to build a new relationship in the future.
Read Also: