A credit card repair business is, without a doubt, a lucrative venture! Every 1 out of 3 Americans is grappling with errors in their credit reports, and everyone wants a solid financial future.
You do not need a huge capital to start a credit repair business. Basic requirements are a phone and computer as you can work from the comfort of your home as you begin. Small businesses in this field enjoy returns of about 4,000 to 10,000 dollars monthly.
If you are stuck and wondering how to start a credit repair business, this guide will educate you on the steps to create a successful credit repair business.
Get Knowledge On Surety Bonds
A credit repair company bond is a surety bond that ensures the organization and principal abides by the rules and regulations. In the event of misconduct by the credit repair company, a surety bond protects the obligee. They seek to protect consumers from wanting services.
Learn about the surety bond your company needs to comply with the local legislation. The bond cost varies based on the applicant's qualifications and the bond amount. An applicant's credit score and previous work history may influence the premium amount.
With the uncertainty of the future, you must file for a bond. If restoration attempts negatively affect the client's score, the obligee gets compensation. The registration procedure is seamless and straightforward. Since this industry has no guarantees, you never know what will happen after fixing a credit report.
Register Your Business
A credit repair business, like any other, needs registration. Registering your business allows you to get a business bank account and gives it credibility. You will therefore need an occupational license regulated by the Department of Business and Professional Regulation (DBPR).
Since the business includes many uncertainties and a lot of variables, it involves high risk. You may need to consult a tax attorney or professional to advise on whether to use the sole proprietor, DBA, or LLC model.
Establish Banks That Approve Credit Repair
Years ago, credit repair companies had a sketchy reputation with many scrupulous entities that promised easy and fast results. They charged exorbitant fees and demanded upfront payments. While things are different today, the lousy reputation left an unpleasant taste in people's mouths.
Most financial institutions consider the credit repair business a high-risk industry; hence many banks shy from opening accounts with them. However, financial institutions and banks are willing to take the risk.
Some of the credit repair-friendly banks are:
PNC
Chase
Bank of America
Wells Fargo
Regions Bank
SunTrust
BBVA
Navy Federal Credit Union
Get Training
While you do not need to get a degree in economics or finance to run a credit repair company, certification is crucial for your status. Many online courses offer fast basic training in the field of credit repair.
Credit Consultants or an established education provider like the National Association of Certified Credit Counselors can get you certified.
You should be able to dispute letter work, understand the contents of credit reports, save clients money, and get a banking and merchant account as you begin your operations.
Adopt A Pricing Model
Subscription-based pricing method is the most popular system. However, companies use varied pricing models as repair fixation takes other times.
Some popular pricing options are:
Flat fee: This pricing model protects clients from businesses that charge a regular fee for months without handling any work. Some customers prefer this arrangement as they are wary of subscriptions. Feel free to set for every deletion,
Subscription-based: In this arrangement, a customer gets regular bills based on the billing cycle, like after every 40 days. The company may charge a setup or review fee at the beginning. Note that the Credit Repair Organization Act (CROA) prohibits advance payments.
Guidance only: Since a consumer has a right to open disputes, some customers opt to pay for support. Though they access training content online, the business does not act on their behalf. Guidance model costs between 200 – 400 dollars flat fee.
–    Pay per deletion.
Get The Right Software
An ideal credit repair software helps you launch and grow your business to get more online sales, delete negative information fast and facilitate seamless workflow.
The best credit repair software allows you to make flexible appointment schedules and features course platforms that enable you to provide DIY guide freebies.
While there is free software, professional ones come at the cost of between 179 and 599 dollars monthly.
Advertise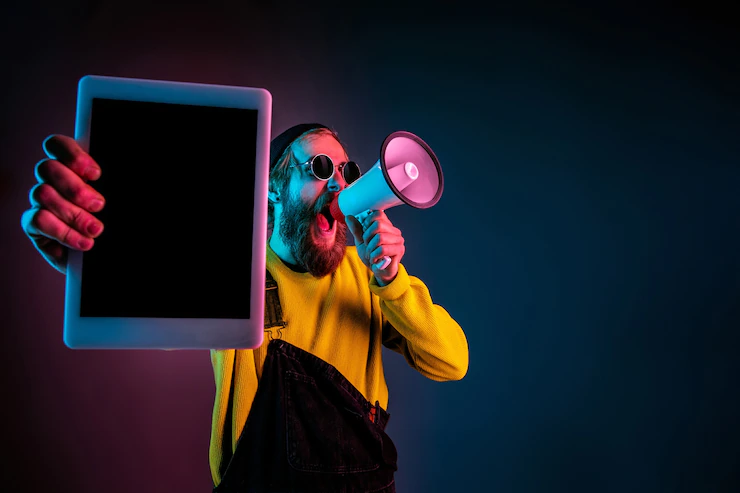 Thanks to technology, you now have thousands of ways and options to tell the world about your company. Seek to establish an online presence on various social media platforms. You can also buy paid ads. Here are some tips.
Website: A website is vital for credibility, and despite the vibrancy of social media, you still need a site. Get your company online even with a one-page site. Ensure that it is well-structured, pleasing to the eye, and educative. Feedback from actual clients and some educational resources will help.
Instagram Marketing: With the right marketing campaign, Instagram is an excellent platform for exposure. The platform has over 1 billion followers. Use the tools at your disposal to post original and engaging content. When you promote popular posts as paid ads, they are shown to specific audiences. Share past results and consider offering free training.
Social Media Ads: Instagram and Facebook ads will help you get more sign-ups and build your credibility. Advanced technology allows you to manage campaigns from a central place automatically.
Find Affiliates: Affiliates give you warm leads, among the best ways to grow your business organically.
Conclusion
Since credit repair services are in high demand, this is an attractive niche for entrepreneurs. The business is not capital intensive. To enjoy success consistently in this field, focus on providing high-quality service that results in people's correct credit scores. Comply with all legal requirements and familiarize with laws and regulations.
Read Also: