Finding a place to live while studying at university shouldn't be too stressful. You only have to look at the comprehensive range of student accommodation Liverpool has to offer and you'll find that there are plenty of avenues in which you can go down – including student halls, private halls, student houses, apartments, etc.
But leaving home for university – and the reality of sharing a kitchen or bathroom with complete strangers – can be daunting for anyone, no matter where you choose to live. That's why we thought we'd share a few tips on how to live with people you don't know or have never met before.
1. Discuss your usual routines: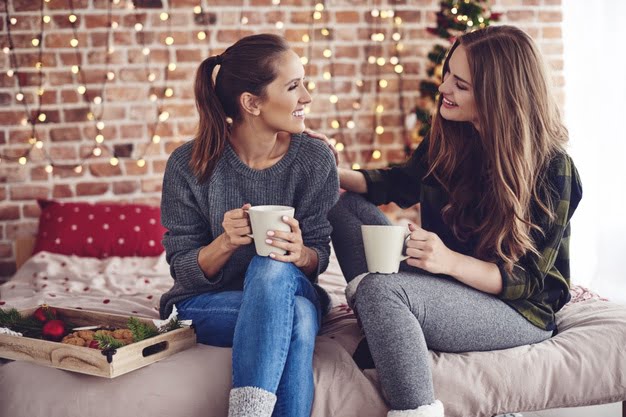 Are you an early riser? Perhaps you're more of a night owl or can't sleep without listening to white noise? Ironing this stuff out at the start, once you meet your housemates, will prevent fallouts further down the line. Plus, you might find that others have a similar routine to you and, in which case, you could do things together or plan around one another.
2. Respect each others' space:
Regardless of how comfortable you feel around your housemates and how well you get along, you must remember that everyone needs their personal space. As a general rule of thumb, don't go barging into their room if their door is shut. Knock and wait for them to invite you in. As much as they probably enjoy spending time with you, they might value having some peace and quiet. Or maybe they're missing home and catching up with loved ones via FaceTime or Zoom.
3. Spend quality time together:
Between lectures, study periods, part-time jobs, and partying, it can feel like you and some of your housemates are ships that pass in the night. Sure, you might chat in a group chat on WhatsApp or Messenger and live under the same roof, but why not organize something social that involves everyone? It could be anything from throwing a party to pre-drinks, having a meal, or movie night.
4. Split the washing-up:
Everyone's favorite chore (not!). You have one of two options when it comes to doing the dishes, you can either:
wash up your own pots as necessary or
create a washing-up rota
Whilst both are perfectly reasonable options, the latter is probably the easiest as everyone has to chip in and do their bit to keep the kitchen clean and presentable. Maybe assign two people to do the washing-up each night. That way, one can wash whilst the other dries and puts away, speeding the process up.
5. Draw up a cleaning schedule

Something you might find when living in student accommodation, with a bunch of other students, is that your standards of cleanliness are very different. For example, you might leave the bathroom immaculate only to find that whoever has been behind you has left it in a terrible state. Therefore, it's a good idea to put together a cleaning rota for the whole house (not just the kitchen!). Why? Because it's the fairest way and allows you to see who is slacking and not pulling their weight.
Armed with a few useful tips on how to survive shared student living, you should feel confident about moving into your new digs. And, if you're yet to secure student accommodation in Liverpool, be sure to contact Caro Lettings. They offer an extensive range of modern and affordable rooms across 3 central locations. Arrange a viewing today and find something that ticks all the right boxes for you.
Read Also: