One of the best ways to spend time with your friends is to gather them around your kitchen table. The delicious meal is not only bringing the people to close. This is a method that keeps the energy level high and turns the heat on. Even if you want to impress your new friends or partners, a delicious meals is the only way which strat leading to the heart of the people.
Sharing food with loved ones makes your bond stronger, keeps everyone together, and enables some great memories and future time.
Here Are Three Simple Tips For A Delicious Meal With Your Friends: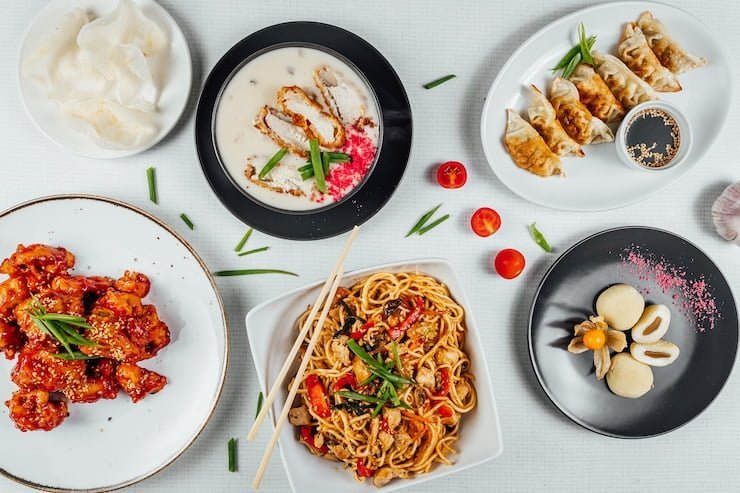 Planning this type of gathering may feel overwhelming and often stressful because there are things to think about, from menu planning to drinks, so it all can be too much to plan and execute.
Luckily, this time can be enjoyable, fun, and overall memorable in the right direction.
1. Drinks First
It all starts with preparation. You probably know your guests already, and you should know if there are specifics food and drink-wise.
For example, is there someone who cannot tolerate fish, doesn't eat meat, or doesn't drink alcohol? If so, write it down and make your menu have specific preferences in mind. The same applies to drinks.
Depending on your main dish, you will choose beverages – wine is always a popular choice, while at the same time you should do your best for everyone to have an opportunity to drink mineral water – not only that it is a great non-alcoholic drink between alcoholic beverages, but it is also a great drink for those who do not enjoy alcohol at all or just want to refresh themselves.
Keeping your friends refreshed and happy is a must!
2. Choose A Menu
If deciding on a menu is too much for you, ask a family member to step in. Don't forget to think about your food preferences as well. Do you enjoy making more traditional meals? Or do you want to keep meals lighter? How experienced are you with making different salads? Are there any special dietary needs?
Once you decide on the food, think about the cooking. Who will do it? If you need support making food, feel free to ask a friend or family member to step in.
The first tip is always to choose a menu that is healthy and nutritious. If you like to cook a meal with yourself, then the quality of the food is entirely in your hands. In your menu, add some nutritious foods, and then also add fruits and fresh vegetables in your menu list.
3. Think About Dessert
Do not forget about dessert! This is something that should be the highlight of your gathering! Dessert is not a meal, but it is definitely something to be excited about.
Who doesn't like something sweet to end their culinary experience with? Plus, people know that after dessert, they should be heading home, so it's a polite way to tell people that you had a nice time welcoming them into your home.
Many people think the desert is always going to be high in calories. But the facts are very simple. There are many deserts that are pretty nutritious and tasty but not loaded with calories. These delicious desserts are going to be pretty perfect for your friends and family members.
Extra Tips on Making Memorable Meal Night For Your Friends
Friends gatherings are becoming very rare. The people are now busy and cannot make the time out to gather. So when you are making out the time for gathering, this is the right time to make it even more memorable and charming.
Here are the tips which you can follow to make your gathering even more memorable.
Send invitations
Stick to your menu plans
Prepare ahead
Delegate tasks to your family members and friends
Think about decoration
Set the table
Think about music
Organizing an event can be stressful, especially since there is a lot of work. In a rush, people tend to forget the most important thing – to have fun! Do not forget to relax and enjoy yourself.
Spending time with your friends should be fun, exciting, and stress-free as possible. Do not focus on making a memorable menu, but instead focus on making one-of-a-kind memories.
Read Also: