Did you know 89% of users browse a website before making a purchase?
Your website is the prospect's first impression of your business and its services or products. Consequently, your website's appearance, feel, and usability are the primary drivers of those first impressions.
It compels businesses, entrepreneurs, and solopreneurs to choose an excellent web design that positively affects how people perceive their brand. Without a proper visual presentation, you'll never be able to lure in traffic, make leads, and boost your sales.
So, how can one create a website that is effortless to use and has a unique design?
It all boils down to considering some of the core elements of web design that guarantee success. By keeping these elements in mind, you can improve the visual appeal of your website and support your marketing and revenue efforts.
Here Are Eight Prime Things To Consider When Designing A Website:
While there are numerous factors to consider when designing or improving a website, focusing on some of the following core elements will help you achieve your design objectives:
1. SEO-friendliness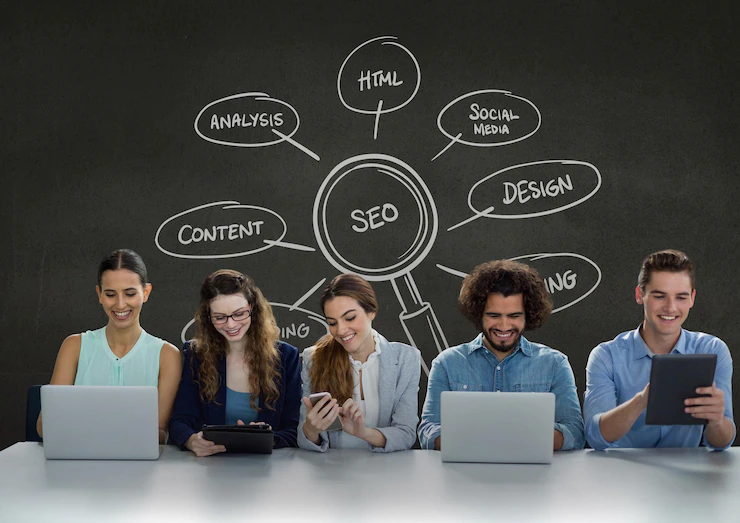 SEO is a crucial component of web design. By incorporating contemporary elements, your website's SEO rating can increase drastically. Some of them, like heading tags, HTML coding tricks, and meta tags, are visible in this category.
Add these components, make any adjustments, and optimize them so that the website fully benefits from Google's SEO algorithm. Unfortunately, many start-ups and small businesses focus less on SEO friendliness, stating high costs or lack of expertise as the reasons.
Nonetheless, SEO is a vital component for businesses of all sizes and in all locations. For instance, Denver, Colorado, is seen as a prominent player in the US entrepreneurial scene with almost 700+ start-ups, according to the Downtown Denver Partnership. But what if these start-ups don't focus on SEO tactics? They'll surely be taken over by the online competition in today's digital realm.
Fortunately, hiring a Denver web designer like Thrive Engine can help with all sorts of web-design-related aspects, such as branding, SEO optimization, resonance with consumers, and creating a captivating design.
2. Speed
Speed is yet another crucial element of web design. Your site's loading time offers visitors their first impression of you.
Internet users are used to getting information rapidly, so speed should be a top priority when designing your website. If it takes more than three to five seconds for your pages to load, you may expect a return rate of up to forty percent.
For a website to load quickly, it's essential to keep its pages simple and functional. Avoiding flamboyant animations, loud videos, and music with big file sizes will help you achieve this.
3. Mobile responsiveness 
In today's mobile-dependent world, more business occurs on mobile devices than on traditional laptops or computers. An interactive website keeps visitors on it for longer. The longer they remain, the more likely they will buy from you.
Since 57% of web users claim that they won't even suggest a company with a subpar mobile website, it is critical to have a website that is compatible with mobile devices.
4. Captivating content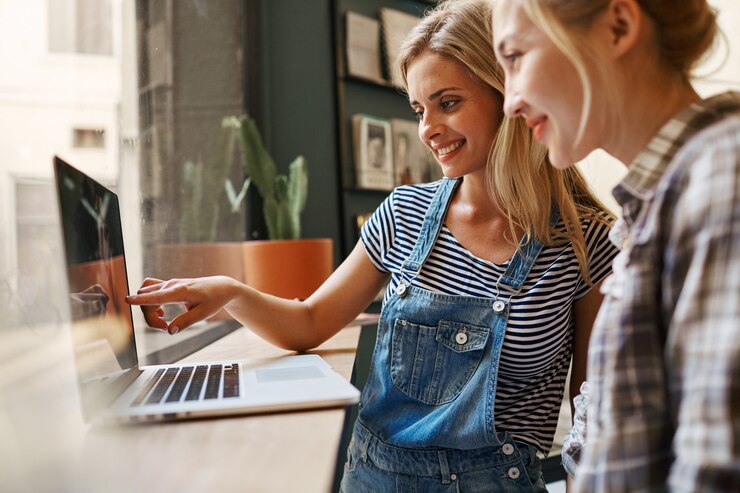 An excellent way to keep visitors on your website is to offer winning content. Since most people search for information, 38% of visitors will just quit your website if the material is unsatisfactory.
Users will be more hooked if you create this material to offer knowledge that benefits visitors, fosters confidence, and positions you as an authority in your sector.
Additionally, content is crucial because it informs visitors about your brand and ultimately leads to customer conversion. Content on your website can comprise, among other things, videos, blogs, audio files, and even TikTok videos. By creating something of high quality, content can provide visitors to your website with an item to consume, value, and even enjoy.
5. Calls to Action (CTAs)
The primary goal of most websites is to compel visitors to take some action, whether it is a transaction, an informational request, or the submission of contact details. That's where calls to action (CTAs) come in. Calls to action should be prominently placed on the page to do this.
The user should be directed to that action by the landing page design. You can lead your customers to the appropriate action by employing contrasting colors, spacing, and text.
Whether it says "Contact Us" or "Sign Up Here," the calls-to-action should be compelling and express what you want the user to do. Remember to choose the most significant action a consumer could take if you have several steps to encourage them in doing so, and highlight that CTA prominently.
6. Images with an appealing aesthetic
Visuals are also crucial elements as they influence your website's user-friendliness. Including adequate, high-quality imagery that best represents your company's products or services is another essential component of this section. If your audience's first impressions of your company are poor quality, they won't feel secure in making a purchase.
A web expert may also optimize this imagery to appear when someone searches for your services or products on search engines. The user-friendliness and usability of a website as a whole are essential components of its success. The highest chance for online success is enhanced by including the factors above in your website's development, design, or overhaul.
7. Standardized typography
One of the best and most essential elements of good web design is clean, safe, and bold typography.
What constitutes clean typography is as follows:
Text that is appropriately sized, often more significant than 16px
Gray or black typography that matches the colors of the background or the photos
Web-compatible typefaces
Enough space between the lines to make reading simple.
Most businesses choose a specific font or typography to represent their brand. The New Yorker, for instance, creates its instantly recognizable typesetting using Adobe Caslon. Consider using a typeface for your website that will be consistent throughout the pages and any additional online resources you offer.
Hamburger menus are essential. Most websites provide customers with a broad menu of choices and features. While this may facilitate more straightforward navigation because the user can access any option immediately, it also consumes a significant amount of space, particularly on mobile devices.
Use a hamburger menu to solve this problem quickly. A hamburger menu is a button that displays a shorter menu or navigational drawer. It saves room and keeps the user interface neat and simple without affecting website users' ability to navigate easily.
Conclusion
Today, website design demands more than regular evaluation to ensure your site offers stunning visuals, a unified experience, and engaging content to users. The above elements are an excellent starting point to help you create streamlined, engaging, and speedy websites that pique user interest and help you drive sales.
Moreover, even if you already have a well-built website, incorporating some design elements will help you gain an edge over the competition and improve your market share.
Read Also: