We're down to the final stretch of the year. It's usually during this time that a lot of people start putting on the pounds because of the holiday season. They go to experts – dieticians, nutritionists, and personal trainers-to ask if there's a way to keep their good physique. Or consider using vitamin patches. Well, even if you're not one of those experts, you can still help these people out by knowing which food or drinks to offer. Who knows, it could be the start of your booming smoothie business.
To help maintain weight or even lose some of it, we have listed below a few nutritious yet delicious smoothies you can recommend or even make one on your own to sell. All you need is a blender, a measuring scoop, and a few ingredients and you're good to go.
Delicious and Healthy Shakes for Weight Loss:
1. Protein Smoothie- Spinach Flax:
Spinach does more than just give Popeye superhuman strength. It is one of the most wholesome and mineral-rich food items in the world. It helps the body's digestion process to slow down. This vegetable suppresses one's appetite to give the body enough and communicate to the brain that the food intake is enough.
Tip: You may add fruit into the mix to mask the spinach's taste. Just be mindful of the amount you put in. Don't overdo it lest you want an increase in its sugar content. This recipe is available at Spry Living.
2. Protein Smoothie- Almond Butter:
For peanut butter lovers, this drink will surely please the taste buds. Almond butter helps keep blood sugar levels stable and aids in reducing body weight because it is packed with tons of protein that leave the body feeling full for a longer period. You will also find Omega 3 in abundance.
A serving of this smoothie posts a great and tiresome workout session at a good fitness studio. Check out Roasted Root for the recipe.
3. Breakfast Smoothie- Berry Oat: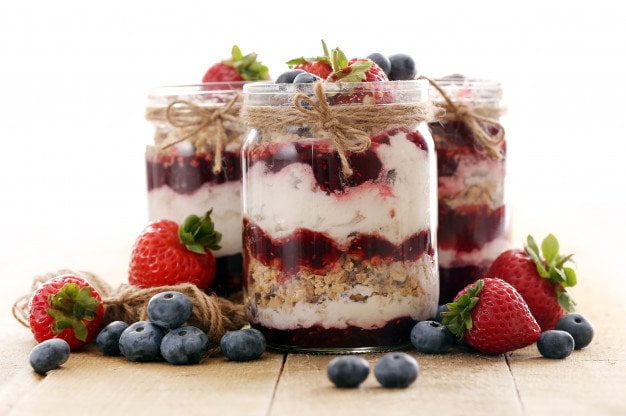 Think about fast food, and this smoothie is like fast food, just the time taken part! This is a great smoothie, especially for those who have no time to prepare a decent breakfast before heading off to work. Just simply put all the ingredients into a blender, mix it, drop it into your jar, and head to the door.
You may change the flavor every now and then with a variety of frozen berries like raspberries, blackberries, blueberries, and strawberries. The fiber here helps the body's digestion. Creme de la Crumb has more detailed instructions on this recipe.
4. Smoothie- Power Pear:
Although it's an unusual fruit selection for a smoothie, the fruit contains the whole goodness of minerals, vitamins, and great anti-oxidants. Pectin, specifically, helps ward off the desire to binge on food. This is essential for weight loss. Experts also say that pears help diabetes, high cholesterol, and kidney stones. Head on to The Loop for the recipe.
5. Smoothie- Avocado, Green Tea and Lime: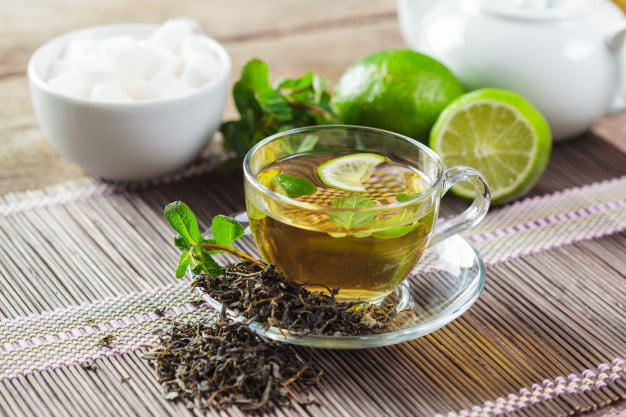 Love avocado, but tired of guacamole? The avocado works as a healthy smoothie, too. The contents do wonders for weight loss because it leaves the body wholesome and complete, which helps minimize snacking temptations. Her Core has more information on this nutritious drink.
6. Smoothie- Peach and Oat Breakfast: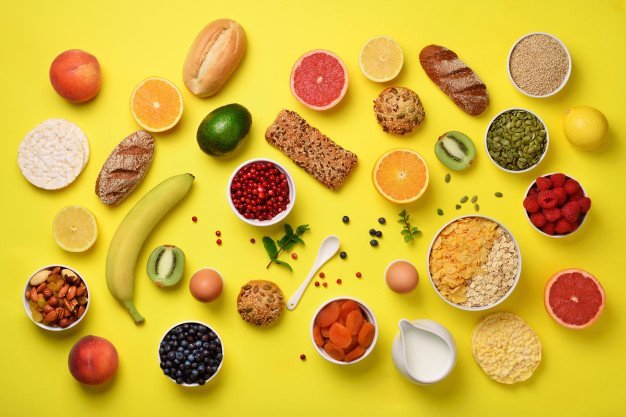 Another oat smoothie here just because oat offers amazing benefits to your health. It is high in fiber, which helps in the digestion process and is negligible when it comes to calories.
Tip: Add a banana to increase wetness, to the mix without using sugar. For more about this drink, go to Cooking Classy.
As much as these weight loss smoothies can help shed some pounds, an effective weight-loss program should always include a healthy diet, proper supplementation, and regular exercise.
Read Also: