Traveling, especially to another country is always an awesome experience. Many factors contribute to the quality of your travel experience. One of the most important factors is accommodations, aka the places you stay during your trip.
International accommodations are more than just places to store your stuff and sleep in. They are "temporary homes" that support your activities while you're in another country. Finding the best place to stay in is a critical element in the success of your trip. If you stay in a place that's too expensive, not remote enough, or lacking amenities, you may not enjoy a big part of your trip.
So if you're looking for budget-friendly accommodations in London, Bangkok, New York, or wherever your next trip is, here are the basics of finding the best accommodations.
How Long Are You Staying?
Consider the duration of your trip. If you plan to stay for a long time at a destination, it's best to stay in an apartment, such as those available on Airbnb. Apartments have all the amenities you need for a longer stay like kitchens and washing machines. You may also get preferential rates if you stay longer.
On the other hand, if your trip is short, consider staying at a hostel or a hotel instead.
Where are You Going?
Your next consideration is your destination. What are the places in your travel journal? Your chosen country plays a big role where you choose to stay. If you're visiting a small beachside village or an open countryside, you have fewer options for hotels. On the bright side, you may have more selections of home rentals. If you're staying in the city, your hotel options are plentiful.
Before you book a hotel or rental, consider the area's safety factor. If an area is infamous for its high crime rates, it's better to stay at a secure hotel than a home rental or a shared hostel dorm. On the other hand, if the area is hospitable and safe, renting an apartment with a local host will give you a more authentic experience.
How Much Can You Afford?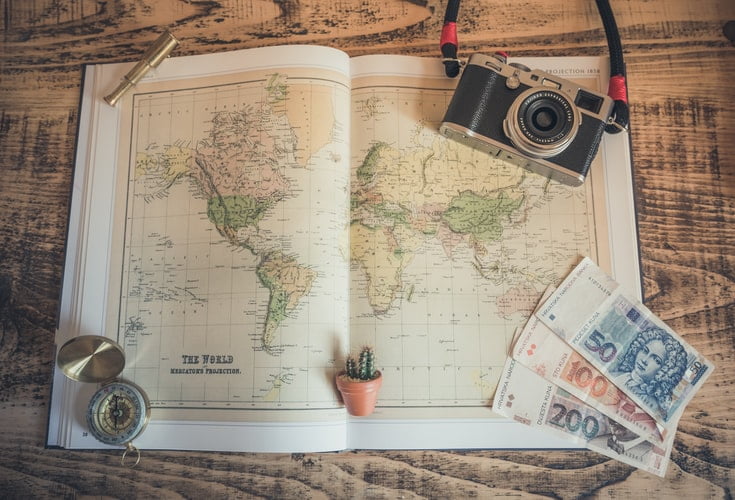 Your budget will most likely play the biggest role in influencing your choice of accommodation during your trip. Consider the amount of money you are willing and able to spend on your trip. How much are you willing to allocate for your accommodations? How much do you need to feel comfortable, safe, and content?
If you are on a strict budget, your choices are hostels or a rented room in a home or apartment. But if you have more wiggle room in your budget, consider booking a hotel room or an entire home rental.
How Much Do You Value Convenience?
When you travel, how important is convenience to you? Different accommodations come with different services and amenities. For example, hotels offer standard amenities like toiletry access, WiFi, laundry services, medical help, access to concierges, and airport transfers.
Home rentals or apartments may not guarantee the same. Most rentals have WiFi but not everyone has airport transfers, but they do offer homemade wine, cake, or the basics like linen and towels.
Hostels do not provide guests with towels or toiletries. You provide your basic needs. But hostels do offer city maps and discounts on activities like bar crawls, concerts, guided tours, or adventure sports.
Who Are You Traveling With?
Are you traveling alone or with someone? Whom you're traveling with impacts where you want to stay. If you are traveling alone, it may be more affordable to stay in a hostel than book a hotel. If you want privacy but crave some company, rent a room in an apartment. When traveling with friends who want their own beds, a hostel is a good idea.
But if you're traveling with a large family or group of friends who want to share the same space, consider renting a home rental. If you're traveling with a significant other and want a romantic getaway, a private apartment or an upscale hotel is the best idea.
What are Your Activities?
Map out your itineraries, schedules, and activities. Are you planning on exploring the city, sightseeing all day, or taking a day trip? Or would you prefer to sip your coffee with a view? How often you plan to go out affects your choice of accommodations.
If you want to walk around the city, you can be more practical and less indulgent with your accommodations since you won't be staying often? But if you're leaning towards a staycation, book a place that offers comfort and convenience?
Asking and answering these questions can help you narrow down your selection for accommodation during your trip. Make sure you answer these to enjoy your next stay.
Read Also: