Do you like to know how to download a movie using Utorrent?
If yes, then you are in the right place. Go through the post.
Utorrent uses a peer to peer system to share files. The site of Utorrent is a hub for downloading specific files like videos, software, audio, images, and PDF. You will only be able to download a file that has a size, location, and being part of a file. You will not download files from this site just like any other download. However, you require a torrent client to download files from this site. Sharing content on Utorrent is easy, but it becomes illegal when the content is pirated. Files are always downloaded in parts and then assembled after the download. Leechers and seeders keep Utorrent alive.
Having more seeders will help in elongating the life and speed of the torrent. On the other hand, more Leechers will lower the speed. During downloading, your computer by default becomes a seeder. The torrent is a complex system but requires you to know a few details, and you will be able to use it. Downloading a movie is not a hard task. It takes a few minutes, and this article presents a guide on how to download a movie using Utorrent.
Stey by step guide on how to download a movie using Utorrent?
Download the Utorrent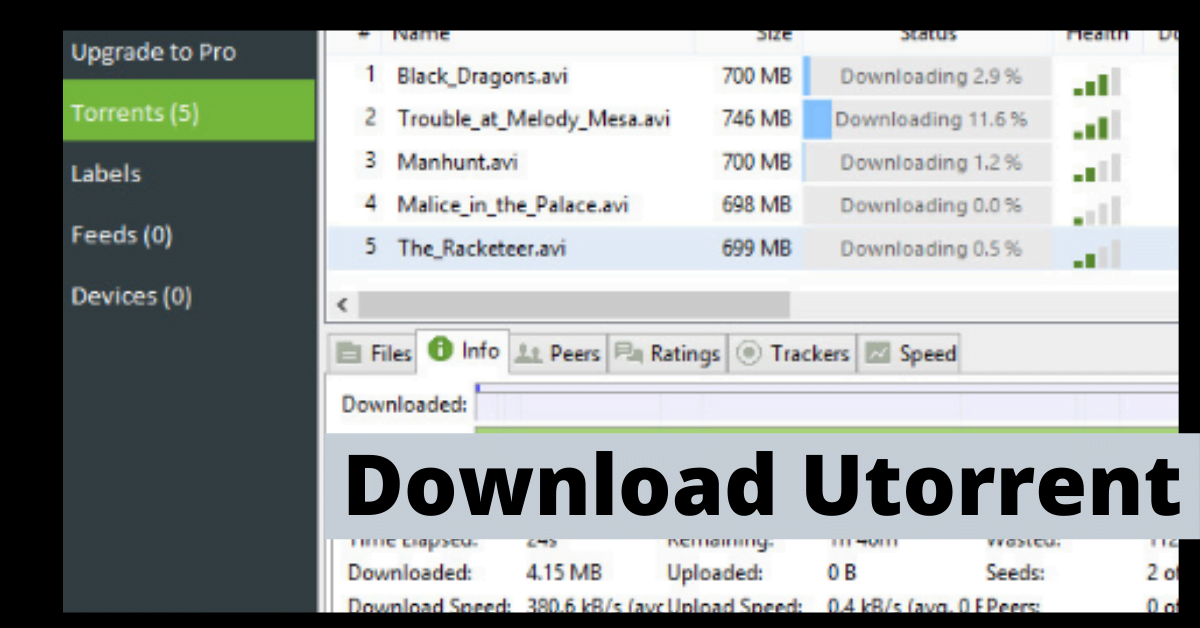 The first step is downloading the Utorrent client file. It is available for operating systems like Mac, Linux, and Windows. You can purchase the pro version is you do not want a version without ads. Utorrent is also available for iOS and Android. Your smartphone can also have a Utorrent. You cannot get videos from Utorrent movies download sites unless you have this application.
Go to the Site of The Torrent
All you have to show is Google search skills. It is also good to note that torrents are illegal and many governments do not allow them. Many states usually ban these sites, but the owners change their IPs with no time.
You can also use a proxy of the Utorrent to access it in the event it is not available in the browser directly. You just have to conduct a search for Utorrent and open the top five results which appear in the browser.  Visit the site of Utorrent to find out the right link that will take you to your desired download location.
Look For the Torrent to Download
When you get to the homepage of the torrent, you will have to locate the file that you wish to download. In case you do not get the file you want to download, you need to check through the database with alternative names for identifying the right file to download. You can list the title of the movie you want to download in the search bar and sort by type, name, and category. Choose the file that has more Leechers and seeders as it is the healthiest torrent. You can choose to download a premium version or go for Utorrent free download.  There is a long list of files in the Utorrent movies search engine.
You May Also Like: 
Download the Torrent
You will get the file describing the flow of the movie, and you will have all the required info on it. You will get all the necessary information like comments on the torrent, time when the flow was created, the size of the file to download, the name of the individual that uploaded the torrent, seeders, leechers, screenshot of the archive, and samples of the movie. This information is not very relevant for you because all you need is a torrent that is healthy and has many leechers and seeders.
In the event, the quality of the download satisfies, download it. It might be a smaller torrent and not the one you are looking for because it might be a trailer. For downloading to start, you need to identify the magnetic link or a download button. In case you download the movie file, open the destination folder where you will save the file. When you open this file, Utorrent will open, and your movie will start downloading. You will be able to see the name, downloading speed, uploading speed, and size.
In some cases, when the rate of uploading increases, you will have to right-click on the downloading file, select bandwidth allocation, then select set upload limit and choose the slowest one. Downloading movies from Utorrent is a very fast procedure. However, if this speed is slow, you will have to verify the health status of your torrent.
Once the movie is downloaded, you will be able to identify the seeding option in place of download. Seeing this option means that there is someone else who is also downloading the same movie from your machine and Utorrent is only seeding that file for his computer which is somewhere around the world. You can decide to remove seeding or leave it there.
Important Tips to Note
Read and browse through the comments of a particular movie before downloading. You will be able to get the crucial info that will be helpful when identifying the right quality of a file. You will be able to notice the quality of the file, if the file is genuine, and if subtitles are inside the movie.
Be keen to Utorrent movie download from verified users, or those with high ratings and feedback on that torrent site. Users with verification usually post legal and high-quality torrents. You can also take time to learn how to use Utorrent to download movies for free.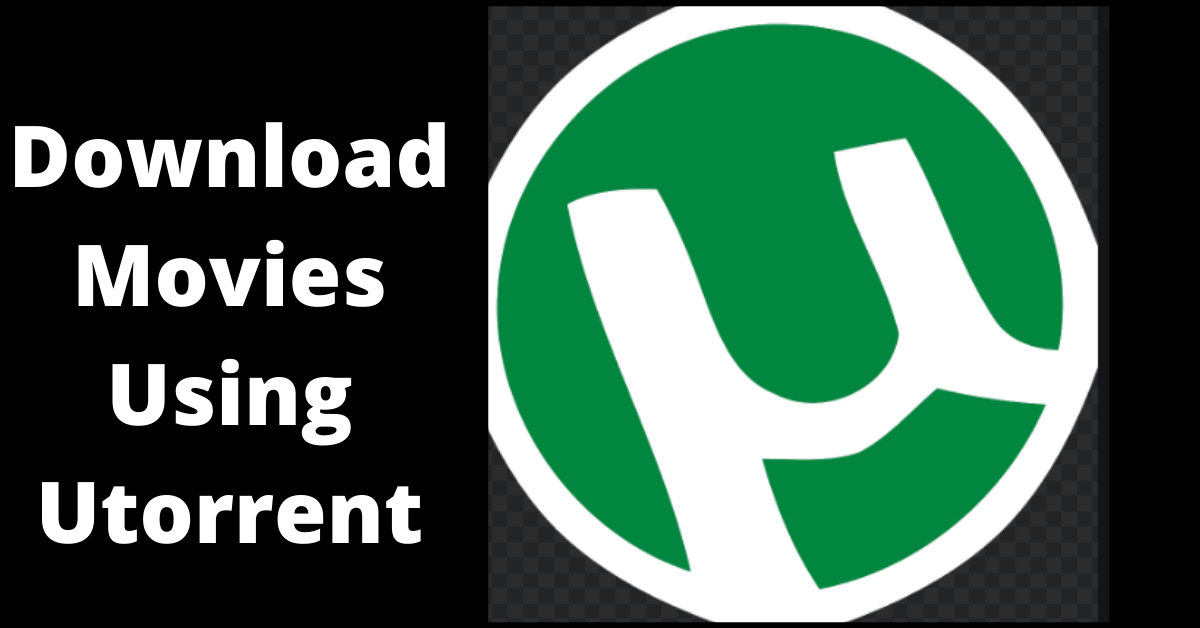 It is crucial to note that you can get malware and virus infections from this site. Before visiting Utorrent, you need to ensure that your computer has updated anti-malware systems to lower your infection risk especially when you are using Windows software.
You need to understand that downloading movies from the torrent is at your risk. There are also some jurisdictions and countries which view torrents as illegal. Torrents might not be illegal, but downloading content with copyright is illegal. You need to contact local authorities in your area to understand the authenticity of the movie you are downloading. You can still get high-quality movies from free torrent sites for movies.
Therefore, the above procedure gives you the right guidelines you can use in downloading a movie. You can also download a file of any other format using the same method. Utorrent is a large platform you can use to share content with the rest of the world. However, you need to understand that sharing copyrighted content is unethical. Sharing movies and software that an individual has put in a lot of skills and hard work is not right. You can use Utorrent to share your content and work with people in the world.
Read More: