A staggering two-thirds of consumers — that's how many people reported losing digital data in 2018. According to the report, that's an increase of almost 30% from the year before! In this article, you will get to know about how to recover permanently deleted files on Mac and Pc.
Whether it's by accidental deletion or hard disk failure, it's devastating to lose data. That goes for both personal and business computer users. In fact, as many as 60% of businesses that lose data will fold and close shop within six months!
If you run into any of these issues, don't panic just yet. There are still some ways to recover permanently deleted files.
Of course, it's always best to create regular backups of all your files. This way, you don't have to worry too much about data loss due to deletions or drive failures.
What if you don't have a backup and you deleted files that you need to restore ASAP? Well, here are some of the things you can do.
How to Recover Permanently Deleted Files on Mac and PC
Check the Trash Folder or Recycle Bin First
The first thing to do is to confirm if your important files are permanently deleted. The first place to check is the Trash (Mac) or Recycle Bin (Windows).
In both Macs and Windows 10, deleted files are preset to remain in the Trash or Recycle Bin for 30 days. Windows added this feature as default with its May 2019 update.
Windows, however, will start deleting older files earlier depending on the available space. If you're running low on memory, Windows will automatically erase files in the Recycle Bin. It does so to make room for new deletions.
That said, you need to work fast and retrieve these files before the 30-day expiry. In both operating systems, you'll find these folders on the desktop. Click on the Trash or Recycle Bin to open the folder so you can check if your lost or missing files are there.
How To Restore Files from Mac's Trash Folder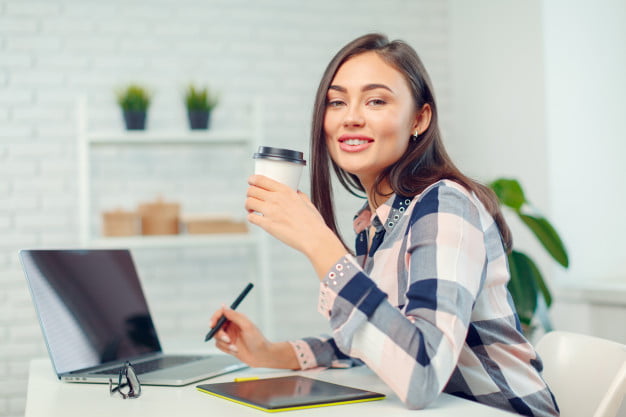 Once you find the files you need, right-click on each and then choose the "Put Back" option. You can do the same to restore deleted folders.
If you need to restore several files or folders in one go, click one of the items first. Then, press and hold down the "command" button while you click on other files. Once you've highlighted all the files you need to recover, right-click and then select "Put Back".
These files will go back to their original folder locations (prior to their deletion).
How to Undelete Files from Windows' Recycle Bin
In Windows, the only difference is that you need to choose "Restore this item" or "Restore all Items". Also, instead of the "command" button, you need to hold down the "Ctrl" button for multiple file recovery.
Search for The Missing or Seemingly-Deleted Files
If you can't find the files in the Trash or Recycle Bin, search for the file directly. This works best if you know the file name.
In Macs, you can use the Spotlight feature, which you can access by hitting the "command" and spacebar keys. You can also check out this link, for more search tips on Mac.
In Windows, the easiest way to search for files is by using the Cortana search in the Taskbar. You can also open Windows File Explorer and then type in the name of the file.
Access Your Mac's Time Machine Backups
Another way on how to recover permanently deleted files on Mac is to use Time Machine. It's an automated, built-in backup feature of Apple computers. However, you can only recover permanently deleted files with this method if you've already set it up.
If you did, then you only need to plug in the external hard drive you used to create Time Machine backups. You'll be able to restore all the files — including permanent deletions — from the latest backup.
Use Windows' File History
Windows 10 also has its own backup utility program, called "File History". Like Mac, however, you also need to set up before you can use it to recover permanently deleted files.
If you did turn it on, you can access a previous version of your files and folders. This means that you may just find those deleted files in an earlier version. You can then click on the "Restore" button to recover permanently deleted files from your PC.
Install a File Recovery Software
If all else fails, install and use professional file recovery software in your Mac or PC. These are programs restore not only permanent deletions but also corrupted files. They can also recover all types of files, including documents, images, videos, and music.
What's more, most data recovery programs are for both internal and external drives. Meaning, you can use them to recover deletions even in USB sticks.
The best ones also restore these files in their original state, ready for access. You don't have to worry about file corruption — it's as if you never deleted them at all!
Since it's a professional software, however, prepare to shell out some money. There are some programs that offer free demo copies though, so be sure to check these out first. The demo may be enough to restore your deleted files, given that they're very recent deletions.
Recover Permanently Deleted Files With These Tips ASAP
There you have it, the ultimate list of hacks to recover permanently deleted files in Mac or PC. Again, make sure you check the Trash or Recycle Bin first before making any tweaks on your device. It's possible that your "lost" or "missing" files are just sitting in these folders.
If not, and your file search yields zero results or you don't have a backup, use a recovery app. Don't forget to create backups after this incident, so you don't have to deal with the same problem again.
Ready for more tech geek tips that can help enhance your computer experience? Then be sure to check out our guides filed under the Technology section!
Read Also: