The show "Pimp My Ride" encouraged viewers to embark on an adventure of enhancing their cars using the techniques showcased on the show. Now, the term "pimp my ride" is often associated with upgrading your vehicle to make your drive a pleasant experience.
Many people are "pimping" their rides either by themselves or with the help of professionals. Whether you own a simple car or a high-profile vehicle, it's never too late to upgrade your car.
Either way, pimping your ride is an exciting task any car owner can undertake. But there's more to upgrading your vehicle than just making its exterior appealing. You must enhance the interior too. Don't just enhance for aesthetics; install gadgets, lights, and other accessories that improve the function of your car.
From installing a stereo system to your carm to investing in quality fenders and wheel lights, here are some ways to make worthwhile upgrades to your ride:
Upgraded Rims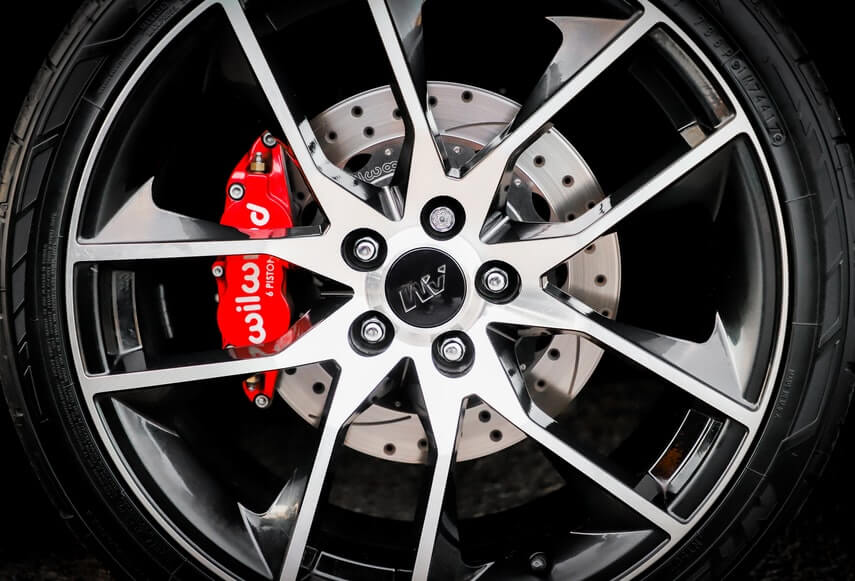 Many drivers think that rims are not that important when it comes to upgrading your vehicle. On the contrary, the rims should be your top priority, especially if you're a driver who wants to make their car a prized possession. Similar to any emblem, the rims of a car can either upgrade a dying vehicle or degrade a supposedly fantastic car. On top of that, there are endless sizes and designs of rims, so your options are plenty.
Big rims can make your vehicle look better, but they can have an adverse effect on its performance. When you choose wider rims, you gain a better grip plus more traction while braking, accelerating, or turning. Most rims are either made of steel or aluminum.
Steel rims are heavier than aluminum, making them more durable, but you are more prone to feel bumps. On the other hand, aluminum rims weigh less than steel; therefore, you can save more gas and dissipate brake heat.
Car Seat Covers
As mentioned above, pimping the interior is just as crucial as pimping the exterior. Although car seats aren't always the priority of drivers, it should be a consideration since these seats complement the body of your car.
If your car has leather-stitched seats, these can warm you up during chilly rides. However, they're not enough to complement the interior of your car. Take it to the next level by dressing them up in seat covers.
Apart from improving the look of your car's interior, seat covers protect your chairs from beverage and food spills, wear and tear, and irreparable damage due to heat exposure. These covers are also durable and offer additional comfort.
Fortunately, seat covers pimp up your ride without breaking the bank. Many seat fabrics and covers cost around $50 or less, which is a reasonable amount, considering that these covers will sustain your chairs in the years to come.
Window Tinting
Tinted windows give your vehicle a sophisticated and classy look. At the same time, it also grants you the privacy that untinted windows can't offer. With tinted windows, prying eyes won't see the valuables inside of your car.
Apart from offering privacy, tinted windows can also protect you from skin cancer due to UV exposure. Tinting your windows also blocks out 99 percent of harmful ultraviolet rays. So when you drive, you don't have to worry about UV rays increases your risk for cancer or even compromising your car's interior. This is especially important for anyone that lives in a state with above-average annual sunlight like Nevada, Arizona, or Texas. If you do live in Texas, for example, make sure to reach out to SunStoppers, a company that does window tinting in Keller, TX.
Chrome Wrap
Spray painting, attaching stickers, or applying traditional wrapping can immediately enhance your car's appearance. But these do not optimize a vehicle's aesthetics in the way chrome wrapping can. If you want to make a bold statement with your car, go for a chrome wrap.
Keep in mind that chrome wraps can be expensive since the material is costly. Plus, experienced labor is also needed to fit the vinyl, which can be tricky and challenging to install. On the other hand, painting a car is more complex than wrapping it in vinyl. Painting requires a lot of planning, and the work is painstaking. If you don't want to wait a long time for your car, you better have it wrapped.
If you choose to chrome-wrap your car, get in touch with professionals to ensure that your ride gets the best service.
Car Mats
Customized mats offer several benefits beyond aesthetics. Without floor covers, you expose your car floors to interior deterioration. Car mats protect your car from hazards like spills, stains, grime, and mud. Some substances may corrode the interior or leave a permanent mark.
The best choice is to go for all-weather rubber mats. These mats are made of sturdy yet flexible material, which makes them durable additions to your car. They can also absorb moisture, which keeps your carpet free from rain and other liquid elements.
Don't just pimp your ride aesthetically; pimp it functionally! Consider the suggestions in this post to enhance your ride today.
Read Also: