If you are planning world domination with your YouTube channel in 2022, then you need to form an orderly queue.
Of the 35+ million active YouTube channels, as little as 0.25% make money, and as such, you have to start by managing your expectations, and perhaps most importantly, you should be thinking of success on the YouTube platform in terms that aren't only financially based.
Being a YouTuber, and we're talking about those with massive followings, requires a great deal of patience and hard work. It may look like an easy task to make your YouTube channel a roaring triumph, but it's not. Indeed, the larger YouTube gets, the harder it is to stand out from the crowd.
Even if you are running a YouTube channel merely as a creative outlet, as opposed to seeking a massive audience, you will still be looking to work out how best to 'play the game' when it comes to using the YouTube platform effectively.
To help you with this, we've come up with six helpful tips that should aid you in your endeavors.
Stick to What You Know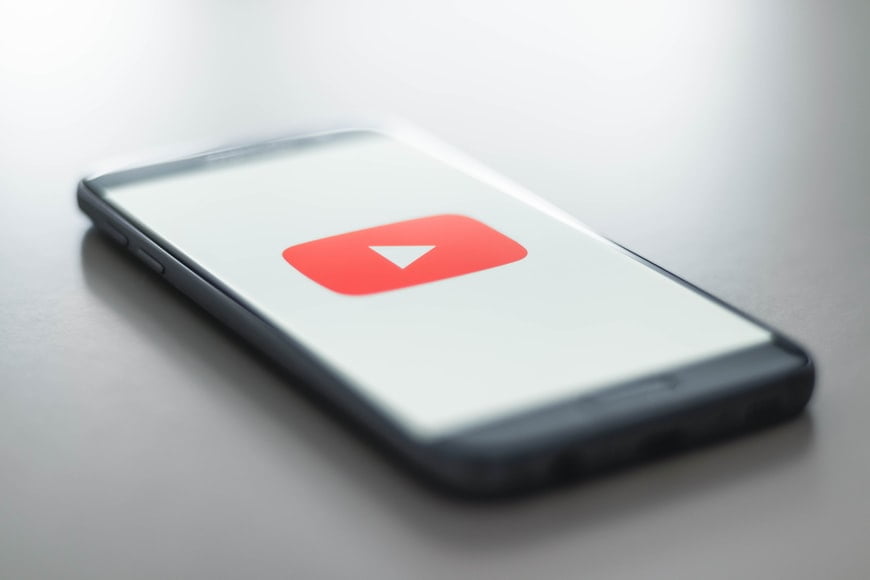 Whatever the subject matter is that your YouTube channel relates to, make sure it's something you are not only knowledgeable about but also an area in which you are passionate. Anything less will shine through in your content.
There's no point in covering a niche topic simply because it's successful or similar to a channel you regularly watch. You have to be true to yourself, and that means sticking to what you know.
Dedication and Routine
A lot of people start YouTube channels and are swept away with it for the first few weeks, and then they start to reduce their output, mainly because they are not seeing instant success, and then in time, they just stop posting entirely.
If you are serious about putting your effort into starting a YouTube channel, then you need to set out a routine and a structure, and then you need to stick to it. If you tell your viewers you're releasing your next video on Wednesday morning, then you need to stick to it. A failure to do is more than enough for a subscriber to leave for another content provider.
Learn to Make the Most of All Your Footage
Try to maximize the content you shoot or record. If you are recording a 20-minute video podcast, then work out how to edit and cut it down for nice punchy teasers and clips. Learn how to make YouTube shorts, as this is another way to reuse the content in a meaningful manner.
This isn't about repeating content or republishing; it's about repackaging content in different ways. This is a cost-effective manner that can really help to push your channel, and of course, you might well look to use the same content when edited into segments for other platforms like Instagram or TikTok.
Make the Most of Tags, Titles, Descriptions, and Thumbnail Images
If you want to rank highly on YouTube search or are seeking to improve the reach of your videos, you'll have to learn how to do so. There are many ways to help conversion and your standing on the platform.
Tagging with relevant tags is a good way to help get your content seen by more viewers, but make sure you are accurate in doing so. Similarly, don't use your titles and descriptions as a chance to click-bait viewers; state what's on your video, but do so in a way that encourages conversion.
Using a good thumbnail is also hugely important and something you can learn by looking at how the competition does so.
Get the Right Equipment
In 2021, and even more so in 2022, poor-quality video or audio is not acceptable. This also goes for title graphics you might use or intro music; there's no reason for releasing an unprofessional product. The tools for making a thoroughly polished video are available at inexpensive prices, and tutorials exist to help you master the skills needed to package a video that is of the highest quality.
Shop around for the right mic and when it comes to editing packages, invest in the right type, and then take time to learn how to edit your videos well. Never release a video that you don't honestly think meets the grade.
Check The Analytics
Always do the research and digging necessary to measure the relevant data of your released videos. See what's working and what's not. For instance, if you see a drop off from your subscribers halfway through your lengthy videos, maybe they need to be shorter. If one video has ten times more comments and likes than another, then cover that topic again.
The greatest thing about the internet is the fact that there are data points everywhere. You can measure just about everything in relation to the success of your videos, sometimes in real-time. Learn how to measure the analytics and then use this information to come up with the right formula, which in turn should mean that your content becomes more effective the longer you produce it.
Read Also: