To get a good idea and understanding of the hype surrounding Yeezy sneakers, there needs to be a clear understanding of the social media around the topic. Famous artist, Kanye West has undoubtedly taken the fashion industry by storm by collaborating with a renowned brand, Adidas, for a fashion shoe collection known as Yeezy.
With this line, interested buyers can certainly see the distinct and authentic element that the collaboration has brought along. Looking into their line would mean seeing various works in limited edition designs, different colors, and general releases.
The limited editions to this line make getting a pair slightly challenging. With Adidas and Kanye West is known to have a massive fan base, it's a battle of the followers to see who can beat one fan from the next.
So for those reading this article right now, expect to have an ultimate guide to getting the perfect Yeezy pair while understanding how sneaker proxies and Proxydrop can work in your favor.
How to Cop Yeezys
As already mentioned, Yeezy collections are limited. Having to compete with a massive pool of followers looking to do anything to get their hands on these can be very challenging. So this article will help to explore some ideas on how you can get your hands on a pair or two of the collection in due time.
Firstly, there needs to be an understanding of the competition. An excellent way to start is by determining how many people are also interested in the new releases. Great online sites to see include eBay, NikeTalk, Reddit, Twitter, and even YouTube.
Some sites provide helpful analytics to provide an estimate of the resale value and demand. Should there be evidence of an enormous hype regarding it, a developed technique is needed to match the stiff competition.
When a final decision has been concluded regarding where to buy the sneakers, the next step is to find a reliable sneaker bot. Most Yeezy releases already have set sites to release on, so the bot will help to improve the chances of getting one or multiple pairs.
Using a sneaker bot means being able to scrape the site's inventory information to know how many sneakers are available, among other useful information.
Having inventory information regarding different sites intending on selling these new releases can undoubtedly be an advantage. Knowing this means taking the necessary edge of buying multiple pairs of shoes through using sneaker proxies. Sneaker proxies allow the purchase of several pairs of sneakers that belong to a limited edition.
Using Proxydrop can work to create different residential proxies that can split into various proxy plans. This makes the online purchasing experience far more convenient in offering instant delivery, and unthrottled and unbanned access.
Having multiple pairs of Yeezy editions can form quite the collection in one's closet. However, some capitalize on such opportunities. Some people go as far as copping sneakers as a career to make a bargain off their knowledge.
This is simple when using tools like sneaker bots and sneaker proxies to make some big purchases under multiple IP addresses. They then purchase the sneakers at the requested price from retailers and resell them at an inflated price to make a profit.
Since the collection has the potential to sell out in a short space of time, those who are reselling can wait for such times to resell their purchases at a higher profit.
Related Reading: How to Buy Durable Training Shoes?
Why Are Yeezy's Worth the Cop?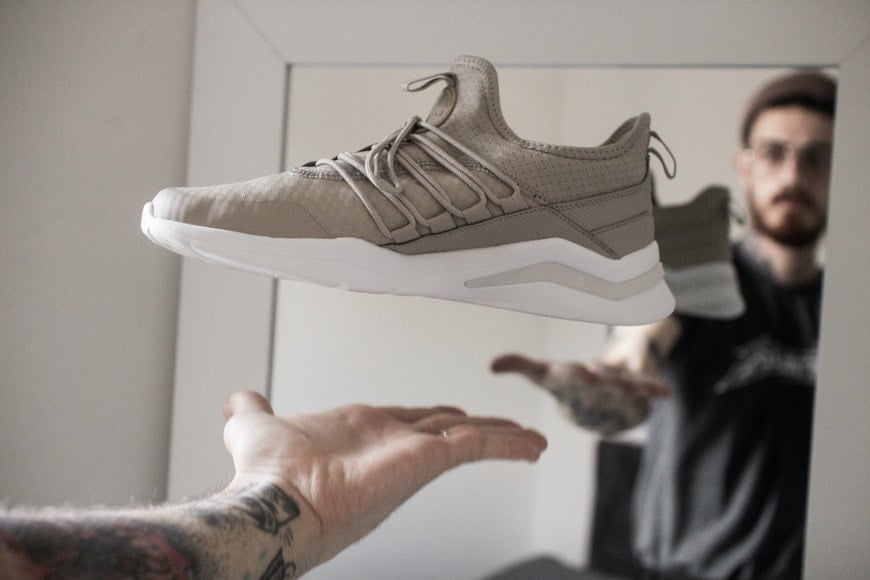 It's a known fact that the Yeezy line is on the pricey side. Adidas is known to offer shoe collections that cater to various pockets, but this specific range is highly priced. Having Kanye West's brand attached to this line means that we can expect only the best from these designer shoes.
Another factor to consider in what makes this collection worth investing in is that it releases limited editions, which means that when they're sold out, they're out. This further hypes fans and fashion lovers to purchase these as you won't find just anyone wearing these, anywhere.
With no intention of breaking anyone's bank balance, the shoe collection is meant to give the wearer of the shoe an experience of its own. Their range is far from an average collection, and it offers authentic designs and top-quality materials. They may not be ideal for a casual occasion or a day at the gym, but even among well-informed fashionistas, these shoes can make a loud statement of their own.
In Conclusion
The Yeezy collection is one to invest in, whether for a personal collection of designer items or to profit from by reselling. Either way, purchasing these shouldn't be a hassle once the technique has been mastered, and the right tools are used.
Read Also: