The Earth is aging, and engineering is playing its fair share. The amount of pollution generated in sites, energy loss, and negative impact on the environment contribute negatively to the environment. Interestingly, green engineering has created a new standard for sustainability. Click here to know more about sustainable engineering solutions.  
Green engineering is a design process that aims to produce items in a more environmentally friendly way. In the civil construction work, most of the pollutants creating technologies are used. Not only for the construction works, but green technologies are also changing the whole outlook of the industry productions.
What Is Green Engineering?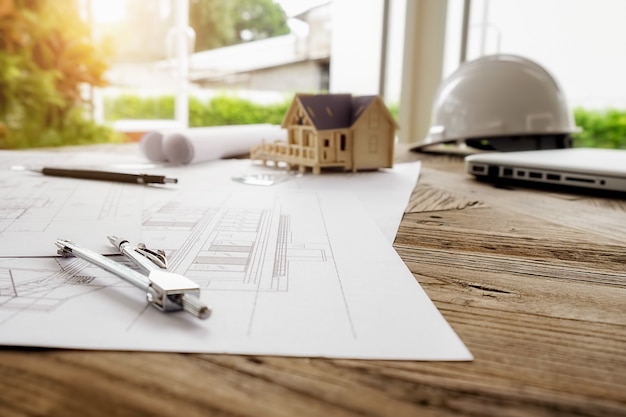 Green engineering is the wise and conservative use of resources to reduce pollution and promote sustainability. It cuts across various strategies used to reduce damage to the environment and human health risks. Unlike traditional engineering, it uses metrics like resource depletion and pollution to quantify environmental impacts.  
Green technologies are finding form in different uses and applications. The designs of products, systems, and processes are now being carried out with consideration of potential environmental impacts. For example, vegetated roofs reduce energy use through cooling effects, reduce stormwater runoff, and provide a habitat for birds and insects. Other examples include zero-energy buildings, using waste to create alternatives, etc. 
4 Benefits Of Green Engineering 
Green engineering is a decisive positive step toward environmental impacts. This is why most industries are now trying to incorporate green engineering technologies. The best advantages are this is a strong effort toward making better earth. 
In addition, green technologies are not using very harmful chemicals and harmful substances for production. As a result, the industry's garbage is also not very harsh on the environment.
Here are five benefits of incorporating green technologies engineering.
1. Reduces Negative Environmental Impacts 
Green engineering ensures the judicious use of water and energy. Not only on the environment, but the approach also has positive effects on human health. For example, people living in buildings built from safe materials are not in danger of inhaling toxic materials. 
Have you heard about green engineering papers? Yes, this green engineering is almost like a revolution in the world. The paper is such a drawback for the industry. For making paper, you have to use the plant stems. And as a result, it directly impacts the green ratios of the planet.
2. Tax Incentives 
Commercial and residential green buildings are eligible for government tax credits. The buildings will be assessed for green solutions like solar heaters, wind systems, geothermal, and photovoltaic cells. These tax incentives are designed to entice more businesses to adopt green solutions in their operations. 
Many of the country's governments are announcing good tax discounts for the industries which are adopting green engineering. This is like a motivational one. But these tax reductions are always encouraging the industrialists to adopt green technologies for engineering work.
»Related Resource: Green Recruitment: What Do Employers Look For?
3. Reduces Expenditure 
The long-term benefits of green engineering benefit a business in the long run. The reason is that the technologies are designed to reduce costs by using resources more efficiently. For example, a building that uses solar energy uses 70% less electricity. 
The green engineering jobs are also a good step toward the green revolution. Many times the factory workers face trouble due to the toxic substances' presence in the environment. The industries are using harmful substances; hence it improves productivity, and these are also very cost-effective solutions. But now, the time has changed, and green technologies are becoming another solution that is improving productivity but is not also very costly.
4. Increase The Product's Value
For industrial use, we all want a sustainable system and products. The green technologies are keeping the system secure and sustainable. For example, when you are using the regular pipes for the underground constructions, it will take at least 20 years to rot and decay. If the pipes have a warranty, they will also last not more than 50 years. And every year, these pipes require good maintenance.
But when you are using green engineering and technologies, your property values will increase. Along with that, for the maintenance, you do not have to spend a bulk. Minor maintenance is enough for it. So, green technologies are great solutions for increasing commercial property values.
Conclusion 
The most significant benefit of green engineering is the environmental impact. The method reduces waste, carbon footprint, and energy consumption and conserves water compared to traditional engineering. Moreover, your production costs will decrease when you incorporate green technologies into your industrial use. And you can release the products at better prices in the market. So you can see in the reverse way it will improve the overall profit-making chances. The best saviors are you do not have to incorporate any filtration system for the environmental pollution controls, so there will be no chances for the penalty charges from the pollution control boards.
Read Also: