Marketing a massage business can be quite challenging, especially in this post-COVID age when people are more reluctant for physical contact (a thing obviously inseparable from massage therapy).
Just because you've designed and started a massage business in the perfect location with the most experienced therapists, does not automatically mean you'll attract your ideal clients and grow your business.
Not to mention, even after you've got your ideal clients, keeping them happy so they keep coming back can be another challenge.
So, are you currently confused about how you should market your massage business? You've come to the right place. Here we will share 7 actionable tips you can use to market your massage business, get your ideal clients, and retain them to grow your business.
Let us begin with the first one.
1. Establish a Strong Online Presence
It's no secret that the global pandemic has pushed many people to adopt a digital lifestyle in various different aspects of their lives, including online shopping and booking service appointments online.
Meaning, if you want your massage business to succeed, it's crucial to establish a strong online presence for your massage business in at least four key areas:
a. A well-designed and functional website
A professional website will often be your prospective client's first impression as they get to know your massage business. If your website is attractive and informative, a prospective client may be interested to book your service and vice versa.
Fortunately, today we have platforms like Wix or Squarespace that can help us in setting up a well-designed website with an easy, drag-and-drop approach. We no longer need to hire expensive web developers just to get a professional-looking and functional website. Meaning, there's no excuse not to have one.
b. Online 24/7 reservation function
Another crucial thing to consider in the post-COVID age is that consumers will expect online booking.
There's no shortcut around integrating 24/7 online booking on your website and social platforms. Make sure it's as easy as possible for your clients to book your massage therapy sessions by integrating the right solution to your website.
c. Social media
Pretty self-explanatory, in this social media age, it's only obvious to promote your business on social media. The question is, how?
Creativity is key here: build a strong organic presence (your own content and your own it's important for massage businesses to ensure their business are listed on the Google Maps' top results for the area, which we can achieve via local SEO or Google Maps SEO.followers), but also make use of paid options (i.e. Instagram ads) and work with relevant influencers in your niche.
d. Google Maps
It is important for massage businesses to ensure their business is listed on the Google Maps' top results for the area, which we can achieve via local SEO.
2. Create Strong Branding and Maintain Consistency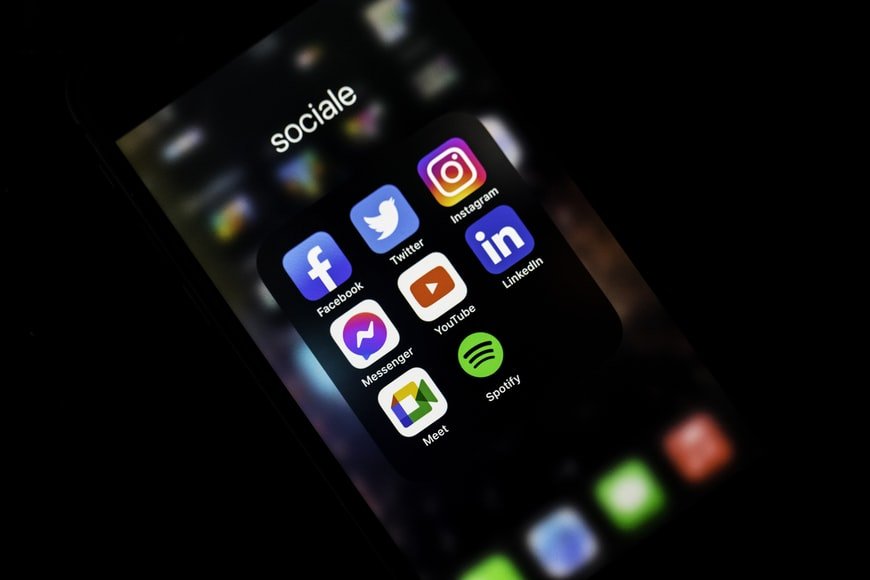 You are competing with hundreds if not thousands of other massage businesses targeting the same clientele. So, if your brand isn't unique and easy to remember, you won't get noticed.
Make sure to:
Create a brand name that is unique, easy to remember/pronounce, and showcases what you are as a business.
Identify your target audience and their needs, and build your brand around this audience (and not the way around)
Create an attractive logo and establish branding guidelines to support this logo
Maintain consistency on all marketing activities, online and offline (website, decoration, interior design, social media handles, and so on). Consistency is key in establishing a strong, memorable brand.
3.  Strengthen Social Proof
In today's social media age, establishing positive social proof is key if you want to attract new customers. People will check reviews about your business online, and if your social proof is non-existent, or worse, negative, they may end up not choosing your massage business.
Encourage existing clients to leave positive reviews. The best way to do this is to obviously deliver high-quality services, but you can also incentivize existing clients, for example by offering discounts if they can show their Google Maps reviews for your massage services.
Another effective way to establish social proof is to establish and run a referral campaign. This can be as simple as offering group discounts so your clients are more encouraged to promote your services and bring their friends. You may also offer commissions to existing clients when new clients come to your massage business and mention your referral code (or name).
4. Retain Existing Clients Via Strong Loyalty Program
Again, repeat business is very important if you want to maintain profitability, and you'll need a comprehensive strategy to maintain and maximize customer retention.
You can consider email marketing.
When done right, email marketing can be really effective in maximizing retention. Also, if you've already integrated an online booking solution like Bookeo, then the system should have automatically collected your clients' email addresses so you can use them to launch your email marketing campaign.
Also, create an attractive loyalty program so you can offer exclusive loyalty discounts, birthday greetings (and gifts), and special promotions via email marketing.
5. Work Together With Other Businesses
Build healthy relationships and partner up with local businesses like gyms, spa centers, makeup artists, dietitians, and so on. Many doctors and physical therapists nowadays also offer massage therapy as complementary services, so if you can partner up with them, you may be able to get a good stream of clients.
Partner up with businesses with similar clientele as your massage services, so you can offer cross-promotion discounts. For example, you can offer a 20% discount for clients referred by a local doctor and vice versa.
Whenever possible, you should also connect with your local community like a massage therapy association, local chamber of commerce, and so on. They may also po=rovide unique opportunities to connect with potential clients, contractors, and partners.
Wrapping Up
The 5 actionable marketing tips we've shared above can be a great foundation you can use to develop your own marketing strategy.
Above anything else, marketing your massage business is about knowing and anticipating your target audience's needs and preferences. If you can offer a valuable solution for their businesses, the better you can attract this target audience.
 Read Also: