Emails are one of the top ways to market your product or service online. Businesses use emails both for their promotion and sales because of the authenticity they bring.
According to Oberlo, a business, on average, generates $42 for every 1$ it spends on email marketing, which is why leveraging email for marketing is essential.
Emails get perceived as professional messages. Marketers have estimated that the number of email users will increase to 4.3 billion by 2023.
Before discussing the best email marketing strategies to follow in 2021, we would like to shed some light on how vital email marketing is for your business.
 Importance of Email Marketing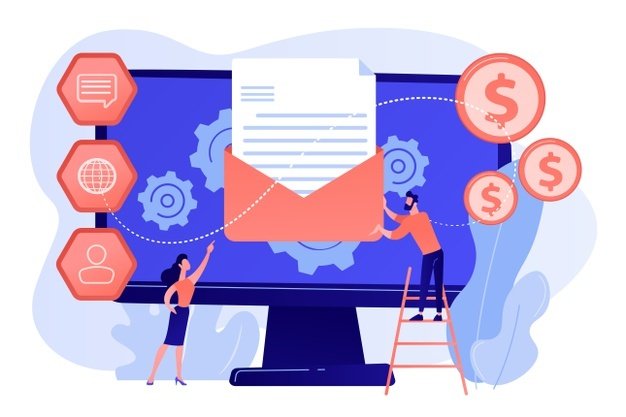 Like a UCC SSL certificate is essential for Microsoft Exchange; similarly, email marketing is vital for generating brand awareness.
What makes email marketing a standout is its ability to make a user take some action. All promotional emails and sales pitches have some CTA button that induces the users to take some action.
Emails can help you create a healthy relationship with your audience. Through personalized emails, you can turn potential prospects into repeat customers.
The best part about emails is that you can track how many people opened your email and took action, which allows you to experiment with different email types.
Let us now look at the 12 best email marketing strategies that you can follow in 2021:
 12 best eCommerce email marketing strategies for 2021
1. Segment your email list for better results
Instead of blasting the same email to everybody, it is better to divide your email list into categories and shoot the appropriate email to each category.
Email marketers who used segmentation have seen an increase of 760% in their business.
Categories can be divided based on sex, geographical location, age, and even profession. You can shoot customized emails to each category based on their preferences.
2. Automate your email campaigns
Segmentation does not mean that you got to send personal emails to every person in all categories; you can automate emails for each type based on their behavior.
For example, when a customer buys a product for your eCommerce store, you can set a "Thank you email" on automation, and it will automatically get sent to the buyer's email.
Similarly, you can set a "Welcome email" on automation when a prospect signs up for your eCommerce store.
Welcome emails have higher clickthrough rates, unlike a direct sales pitch or a promotional email.
3. Your email should be compelling.
Simple text emails will not work in 2021; you need to create a compelling email that explains to the reader why you are in their inbox and what do you have on offer that they cannot reject.
People have been sending a plethora of promotional emails to users, bombarding their inbox, which is why you need something that can stand out from the rest.
The best way to stand out, though, is by blending the whole email into an infographic. It would be best to say your stuff in lesser yet useful words to compel the user to buy from your store.
4. Personalize your email as much as possible
Marketers in 2020 highly emphasized email personalization, and by 2021 they will try to take it to a different level altogether.
It means that you have to take your email personalization to the next level. But how would you do that?
Well, greeting someone by their name in the email matter is one way to personalize your email but, that's not the only way to do it. You can personalize by using their geographic location and give them a solution.
For example: If your store's area is near their residence, then you can ask them something like, "Hey Robin, we're giving 30% off on our store near your home, come make your purchase. Hurry up."
5. Send a sign-up confirmation email.
Yes, it might sound like you are asking too much from your lead if they have already signed up for your eCommerce store, but it is essential to know whether the user is authentic or not.
When a user clicks on the confirmation link in the confirmation email, it signifies two things:
The user is interested in receiving emails from you.
They are genuine and serious about establishing a long-term relationship with you.
6. Get creative with your call-to-action
As we mentioned above, creativity is the key to success in 2021. If you lack creativity in any form of marketing, you will not achieve the desired result.
The same goes for your CTA buttons too. Most people perceive CTA as a simple button that does not say much, but they are wrong.
You can play with CTAs as much as you like. For example: Instead of using "Get it Now," you can add "Get your favorite shoes on 40% discount now" as your CTA.
Creative CTA buttons create engagement and induce the user to take action.
7. Chuck the odd contacts out
Building an extensive email list does not mean that you have to include as many contacts in your email list as you can.
Exclusion is an integral part of email list building as well. You must clean up your email list from time to time because, in 2021, email marketing will get strictly monitored.
Getting spammed by unwanted users will badly impact your delivery and open rate. Being pushed into the spam folder will be the last thing you would want as an eCommerce business.
So, remove the unwanted contacts at regular intervals at a time.
8. Purchasing an email list won't help your cause in 2021
Purchasing an email list is considered illegal, yet let us tell you that you won't get anywhere with it if you want to walk on this path.
The purchased email list consists of users who did not willingly sign up for your email. Upon receiving your email, they will throw you into a spam folder, harming your overall reputation.
In 2021, emails that get spammed the most will lose their customers' grip amidst high competition.
Low open rates and excessive spam will lead your future emails to spam folders automatically.
9. Send test emails to yourself first.
You cannot afford to send incorrect emails in 2021. Prospects have a lot of options other than you. If they found your email to be misleading, faulty, or poorly designed, they will opt-out, increasing your bounce rate.
The best way to not commit such mistakes is by sending a test email to yourself first. It will allow you to check whether:
The images are opening correctly.
The email is compatible with both mobile and desktop.
All CTAs are working correctly.
The hyperlinks are working correctly.
10. No-Reply email addresses are disastrous.
Using a No-reply email address is as disastrous as visiting a website without a UCC SSL Certificate.
Many marketers think that using a No-reply email address makes them look professional in front of their customers.
But that is false. No-reply emails mean that you neither want your customer's feedback nor are you interested in hearing from them.
It leaves a destructive impact on the customers, telling them that you are not interested in establishing any relationship.
Since you are not a bank or any other financial institution, a no-reply email will not fit the bill for you.
11. Do not forget to A/B test.
There is no problem in trying different types of emails and see what works well for your store.
A/B tests give you an insight into what your customers want to see more of and what you should avoid adding.
As a marketer or owner of your eCommerce store, your work does not get confined to high open rates; instead, you have to get the customer to buy stuff.
So, A/B test with images, CTAs, infographic, small/extensive subject line, body, tone and, link, etc., to see what more you can do to improve your email.
12. Keep a check on your email marketing statistics.
Marketing your eCommerce store through email marketing is not the end goal; you need to track the stats regularly.
There are four main parameters to weigh your email's performance.
Open rate.
Bounce rate.
Clickthrough rate.
Delivery rate.
Your email's open rate should be on the higher side, whereas the bounce rate should be as low as possible.
Both clickthrough and delivery rate should be high so that email reaches the right audience, and they take the desired action as well.
If your email is working well on all 4 of these parameters, then your email marketing is on the right track.
To Conclude
In 2021, businesses will be on a full-throttle to extend their business reach, for which email marketing is a cheaper option.
Unlike social media, where the competition level will get too high, email marketing will be the same.
By implementing these strategies, you can easily stand out from your competition, enhance your reach, built customer relationships, and sell your products without being too direct with marketing and promotion.
Moreover, if you want your customers to land on a safe landing page after clicking through, then you can buy a UCC SSL certificate for your website and keep hackers at bay.
Read Also: