Nowadays, the number of subscribers in social media seems to mean everything for the brand.  The more followers on Instagram you've got, the more influence you have; the more followers on Twitter, the bigger the potential audience is.
About 83% of marketers say that having a brand page in social networks is a half-way of success. Nevertheless, current statistics show that professionals check their email firstly, and only then check Instagram or Twitter.
So, with this, it seems that emailing directly is more preferable for both buyers and business-people. Let's see some top points why email marketing is still so important for brands.
1. Personalization:
Consumers need to have closer personal relationships with sellers. Now, everything is created and targeted for the mass market, so people do not expect to get emails that are created for them personally. And this is what email marketing is supposed to do, to create a personal face-to-face contact.
Social media were created for getting to know new information about relatives and friends, for sharing essential information and content but not for brand promotion. That's how it works, including social media algorithms: you post something based on subscribers interests and soon the post turns out to be at the very bottom of the page. So, the post will simply disappear in the funnel of constantly updated posts and a person should have enough time and patience to scroll to the very end.
In contrast, email is sent to the definite user and their email box. This seems more personal, unlike social media, because this way the brand speaks face to face with the buyers.
2. Own list of subscribers:
Imagine you're the best-followed brand on Instagram with 9M subscribers. And one day Instagram closes forever. Where are your followers? Disappeared. In one click you lose everything.
So, what's the problem? The issue is that social media plays the role of the boss and you're just a white-collar.
What is the situation with email? You have your own list of subscribers in any form you want, for example, an Excel file. And the users are in the list until they unsubscribe or you decide to delete them or close the business. You're not a white-collar anymore, you're a boss.
3. Unnecessaries of competition with algorithms:
The social media main aim is to please consumers. That is great for the audience, but not for brands.
In the past few years, such platforms as Instagram and Facebook have changed their algorithms in favor of user needs. So, if the user wants to see more cat pictures, it will be so.
This means brands should find different ways to stay in the consumer field of interests. What requires great creativity and imagination.
It's far easier with emails. Just write a really attractive and relevant email and it will be in the first place in the personal inbox. Don't forget about such a cool tool as like drip emails. With the help of this feature, it's possible to send different emails to a number of people automatically at a certain time.
4. High ROI: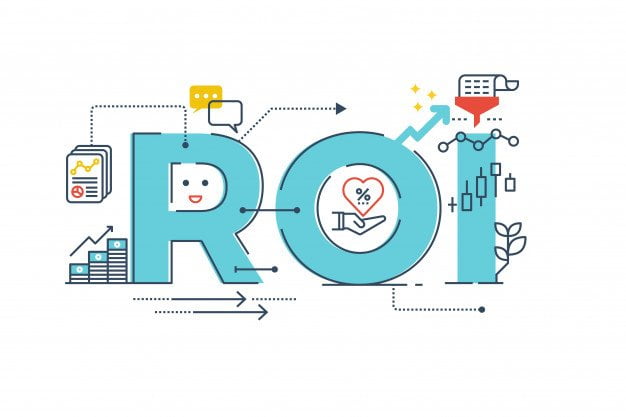 To be a marketer means to bother about the ROI of the implemented techniques. Using social media takes time, energy, and money and still, the result can be not that you expected. Here email comes to rescue.
Numbers speak louder than words. The email has the highest ROI among other marketing strategies: every company that spends $1 on email marketing can expect to earn $40 in return, so the return on investment is 4000%. Impressive, isn't it?
To be concluded:
It may be troublesome to try to get as many subscribers as you can. And it is even more complicated to be on the top and make people always be aware of your brand. For this purpose, email marketing is the best solution.
By means of email, you can create a more personalized and human-like approach, you always know your clients and subscribers and yourself are responsible for the list of prospects; the return on investment is far higher compared to social media and you can easily reach out to leads when they are favorable to with the help of drip campaigns tools.
Read Also: