Want to increase your conversion ratios by up to 80%? Looking for ways to keep people on your website or social media profile page for longer? Need to make more of a personal connection with your target market?
Developing a comprehensive and engaging video marketing strategy can help you to do all that and much more. However, you do want to be certain that your video marketing is consistent with your brand strategy as a whole.
Curious about how to make that happen, and how to create videos that everyone wants to watch and share?
Read on to find out what you need to know.
Embrace Live Video:
There's nothing wrong with a pre-shot, standard commercial videos like a product tutorial or a review from a past consumer.
However, if you want your viewers to watch your social media marketing video anywhere from 10 to 20 times longer, then you should also include live videos in your video marketing strategy.
Live video helps you to promote transparency, allows users to get answers to questions in real-time, and get to know you and your employees on a more personal level. It's a way to take them "behind the scenes" and show them the culture of your brand and company firsthand — and authentically.
To keep branding consistent, wear a shirt with your company's name and logo on it or shoot the video in front of a background that features your logo.
Story Marketing Through Video:
While platforms like Instagram do allow you to upload long-form video content on your profile and Instagram TV, also break up your videos in stories.
This encourages people to stay on your page for longer, allows you to include more hashtags in your uploads, and makes it easier to connect with your target market.
Plus, viewers are drawn to the exclusivity of the fact that story videos are only available for 24 hours. It's a great way to let them know about flash sales, a new drop of products or a restock, and even show your latest campaign. Feel free to visit this website for the best examples of what can be done when telling your business story while applying the last proven tactics and strategies of video marketing.
Understand SEO for Video Content Marketing: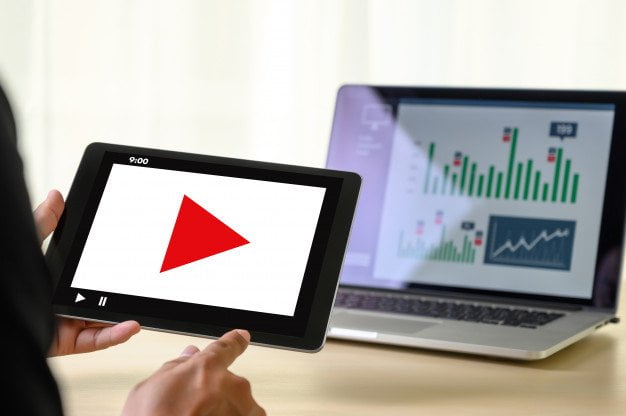 Even the most innovative social media marketing video won't be seen unless you pay close attention to SEO.
First, be certain that you include keywords in your video's title and in the video description. Select a compelling thumbnail image (those that include smiling faces are more likely to be clicked on) for your video. You'll also need to include relevant hashtags and specifically categorize your video.
For example, if you're a company that sells vegan makeup, tag/categorize your post as things like "cruelty-free makeup," or "vegan beauty" as opposed to the more generic "beauty" or "makeup" categories.
Finally, make sure you resize your video so it fits on a wide variety of screen sizes, like a laptop, desktop, smartphone, and tablet. The same goes for different phone operating systems and social media platforms.
Take Your Video Marketing Strategy to the Next Level:
We're certain that if you follow the tips in this post, your video marketing strategy will be much more effective than in the past — and that you'll enjoy it more.
Need additional advice on how to create compelling written and video content? Want to connect with popular influencers?
Bookmark our blog to stay in-the-know.
Read Also: