The size of your company is irrelevant to social media. Money counts, but these days people are turned off by marketing campaigns that rely exclusively on how much cash a company has to throw around. People see the hollowness in these campaigns and perceive them negatively because they are just cash grabs.
Thus, smaller businesses that lack the budget of large conglomerates have an even better opportunity to attract customers than large established businesses. Simply by being a small business, you have the appeal of being an underdog. To support you is to take power away from large companies that treat customers like a price tag and not an individual.
But how do you expand upon this appeal and use social media opportunities to enhance your standing in the digital marketplace? You cannot lose sight of the fact that you are a business. Thus, your products must always be something that people aspire to own.
Achieving this is not as hard as you may imagine. Improve the appeal and draw of your items by employing product photography services to make them sparkle in photos. Employ creative content creators to write captions and blogs that add personality and polished humor to your social media postings.
But above all, keep touching the personalizing your marketing campaigns so that your customers never lose the feeling that they are helping a worthy small business succeed by supporting you. Staying true to your roots through customer-focused marketing strategies will help with this a great deal.
Make It About You
Who are you, and why did you choose this line of business? What do your employees think of your products? Why are they dedicated? By focusing a portion of your social media posts on reflecting the thoughts and expertise of yourself and your staff, you make it very easy for potential customers to identify with your company.
They will be attracted by your passion for your field, how your employees showcase and explain the many uses of your products, and how they can see themselves in your business model.
Many entrepreneurs have leveraged their personalities into helping their businesses to grow. There is no reason you cannot do the same.
Host Events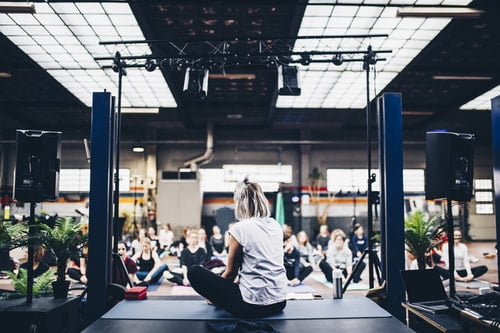 Content does not fall out of the sky; you have to create it. You can take advantage of the content that other people make, but this only works for a while or in managed quantities.
For example, if you share posts by customers with your products, you can make the customer happy and capture potential clients. But too many of these posts can reduce customers' desire to show your product because it is no longer exclusive on your social media accounts.
This is when hosting events, seminars, workshops, concerts, and other events can save the day. These kinds of events can be great for CSR activities as well. You can bring together stakeholders, celebrities, and noteworthy local persons who care about a cause your company can support. Give space to the experts to speak about the issue and donate money and time to the cause. Have your products on display or offer, but do not heavily use the event as a selling pipeline.
People will take many photos, share them, expect you to re-share the content, and re-share your re-share. Doing so adds to your content variety and increasing the base of people viewing your content. You will also notice an increase in sales because people want to put their money towards companies that genuinely care.
Provide Rewards and Vouchers
Exclusive social media giveaways can draw attention to a new product or a seasonal product line. Utilize this exclusivity appeal by having rewards programs that give discounts to people who purchase products they see from campaigns.
This will encourage more people to visit your social media pages and attract them enough to click through to your website. It will also make people more likely to subscribe to access member-specific discounts, vouchers, and exclusive product lines.
You must make sure to deliver a high-quality service to all customers but make it clear that membership unlocks special privileges. Ensure that the special benefits are genuinely worth having. It is not enough to have brighter colors and say it's special. You must show actual, physical evidence of the extra benefits of being a member.
A mix of content will make your social media platforms feel fresh and attractive. It will make people more likely to visit every day as they know that something new and fun will be available. Sometimes, it is okay to share a post dedicated to selling a product, but these must not be the majority of your social media posts.
If customers feel that you only have social media as a way to sell, they will not come to your page unless they have a specific need. Many businesses are likely selling items similar to yours. They may offer lower prices, and people may purchase those, although you know your item is of better quality.
This is why your social media efforts must be to develop a lasting attraction. They must convey to your customers that you intend to ease or enhance their lives. You are about giving them a better life experience through providing them solutions.
Read Also: