People work with lawyers for many reasons. While it's sometimes easy to assume that you'll only need an attorney for a more extreme situation, this isn't the case. From getting a divorce to putting together your will and estate, there are many everyday reasons why you may need to hire a lawyer to help you.
Are you looking to hire an attorney? If you've never had to do so before, the process can feel daunting. However, there are tips you can follow to make finding a trustworthy lawyer easier.
Learn about some trusted resources and some general tips to follow when looking for an attorney below.
Where To Find Lawyers In Your Area
The first step in finding a lawyer is knowing how to find one near you. Luckily, there are many online resources to help you with this. You can start out by looking at the American Bar Association's website. From there, you can search for the kind of lawyer you need in your city.
It also doesn't hurt to do some Google searches to find law firms and attorneys in your area. Finally, it's a good idea to research people you know to ask if they've worked with a lawyer before. You can get recommendations from your network and work from there.
What To Look For In An Attorney
While it's one thing to find a list or get some names of lawyers in your area, narrowing the search down further can be challenging. You'll want to ensure the attorney you pick is trustworthy and experienced in the type of law you need. You also want to know that you can communicate easily with them and that it will be a pleasant client/attorney relationship.
So, it's wise to reach out to at least a few attorneys to get an idea of things like their fees, experience, and communication style.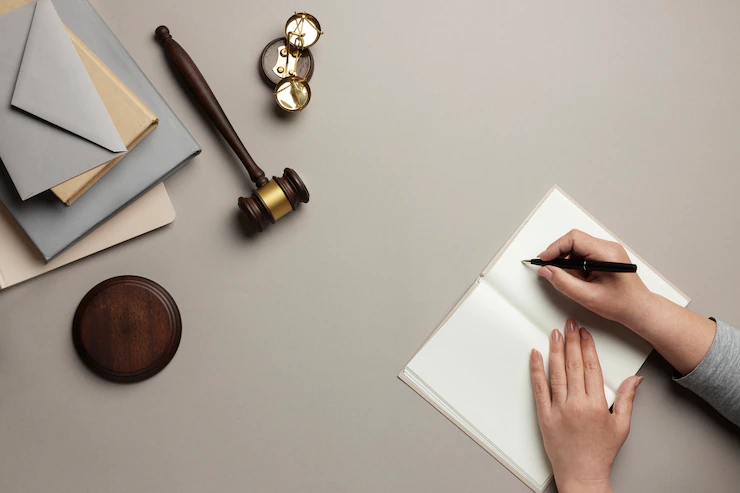 You can also follow some of these tips to make choosing a good lawyer that much more straightforward:
–Prioritize someone who gets back to you quickly: While most lawyers work with many clients at once, you still want to choose one who is easy to get a hold of when you need them. You'll need to communicate often, so pick an attorney who prioritizes your time.
–Ask about costs upfront: Attorneys, of course, need to charge for their services. Depending on where you live and their level of expertise, the fees can vary a lot. Knowing what an attorney charges upfront is essential, as you don't want to be surprised.
-Look into references: You can actually ask a potential lawyer for references. While they might provide you with options that are a bit biased, it's still a green flag if they are willing to show their results. Also, do your own research on each attorney you're considering. Look up their name and take note of any red flags that come up.
Go With Your Gut And Think With Your Head
As you look to hire an attorney, try to balance what your gut is telling you with your research. Many attorneys out there do their best to help their clients and approach cases ethically. So, you might have a few good options to choose from. In that case, pick the person you communicate well with and who seems like a good fit for you.
Additional: