If there is one game, which has captured the imagination of the public in recent years, it is Pokemon Go. The game developed by Niantic has assumed cult status and allows players to find Pokemons in real-time locations.
The game uses an advanced system of Augmented and Virtual reality to mimic real-life locations and then allows users to capture their favorite Pokemons.
So, if you are looking to be the next Ash Ketchum, you need to know about all the hacks that can help you ace the game.
How do Spoofing Apps Work on the Pokemon Go game?
Spoofing apps help you create fake GPS locations so that you are able to be virtually present to catch the Pokemons.
In other words, suppose you are in Position A. The Pokemon Go shows you all the existing Pokemons in the area around you. As we all know, there are certain limitations, which come with playing the game in one location.
If you use a spoofing app, you will be able to mimic GPS locations. This means that while you are present in Position A, the fake app will show you a new GPS Position B. The game will then use the new location, position B, and show you the different Pokemons in the region.
All while in reality, you are just in one single position. This is great for players who are competing with getting the highest number of Pokemons.
If you are playing professionally, you can use the best Pokemon Go walking hack for iOS to help you ace the game.
How to Select the Best Spoofing Apps for Pokemon Go in 2021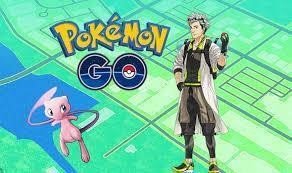 If you go to tech forums and communities, you will come across many products and software. For example, Dr. Fone is one such software, which acts as a fake GPS location service. However, not all the software and products work in the real game.
The game developers Niantic have identified this issue and do not want users to use third-party apps, which mimic or clone their actual locations.
This means that if there were ten or twenty such spoofing and fake GPS apps, which would have helped you two years back, the same will not be able to do so anymore.
In 2020, according to most experts, the only credible option, which can be used is Dr. Fone's Virtual Location.
Most gamers who have tested it can attest to the fact that the software works flawlessly when it comes to mimicking GPS locations on the iPhone.
Why Using a GPS Spoofing is Good for Pokemon Go Players?
The first thing that all Pokemon Go players will attest to is the fact that going outside and chasing Pokemons on the street is not an easy thing to do. What if you get free and want to start playing the game at 10 PM?
Would you want to throw on your jammies and start walking across the street and on to the local park to catch Pokemons with your phone?
Does not sound like something that anyone would want to do. All of us want to enjoy playing the game from the comfort of our homes. It is safer, much more secure, and allows us to enjoy all the good bits of capturing all our favorite Pokemons like Ash Ketchum.
This is why using GPS Spoofing software becomes such a necessity. You get the best experience of playing the game from the comfort of your home.
The Final Word
If you are someone who loves Pokemon Go as much as I do, chances are you are going to love this feature. The thrill of capturing multiple Pokemons is something, which is completely indescribable. Using Dr. Fone's Virtual Location can allow you to make the most of your Pokemon Go gaming experience. You can find the app on the Apple Store, download the same, and start playing the game!