Are you searching for ways to reduce workload and increase productivity?
Small businesses and new business owners have made use of limited capital in a more effective and smarter way with the use of technology. This creates a higher efficiency and productivity rate which makes its usage a must in every business enterprise.
When starting up a business you are expected to face some difficulties. Things don't often go as planned, there is always a challenge when it comes to new business. The bigger your dreams and ideas for business the more hindrance you are expected to face.
That's why individuals are coming up with ways to reduce their burdens. And one of the easy tricks you can use is by taking full advantage of the tech tools available to you.
Best Tech Tips to Grow Your New Business
There are so many ways and areas to utilize technology in order to boost the growth of your business. Here are the 10 most important and effective. Many are strategies used by so many big businesses and companies that new, smaller businesses can also reap the benefits from.
1.Make use of productivity tools
Productivity tools increase business efficiency and which in turn increase revenue.
Time tracking is a great tool for checking where your time is being spent and wasted and identifying opportunities for more efficient use of time. If you make use of such analysis correctly, you can increase improvement, accountability, and productivity.
Digital filing makes it easier for you to sort, save, find and share documents which increases the efficient use of time. You don't have to create much storage space in your office for files and paperwork.
2. Switch to web-based payment
Web-based payment will help your businesses thrive by sending and receiving payments online. Due to many payment options, online payment will enable your business to attract new customer segments. This is because by having different payment methods, you can provide customers with their preferred payment method. Online payment also makes business transactions move faster.
3. Use online invoicing and budget tracking
Online invoicing can reduce the costs of collecting payments from customers, which helps your business save more money by reducing the cost of paper, envelopes, and postage. Online invoicing also does not require paper and storage. With online budget tracking, you can keep better track of your expenses.
When you keep track of your expenses, you can make sure your money is used wisely. Keeping track of your expenses can also prevent you from going into debt and help you find a great strategy to conserve money.
4. File your taxes online
Instead of going through the long process of tax payment, you can simply do it online. It is easier and faster and can be done at your convenient time. This helps you keep track and save time. You can get all the files of transactions from your bank.
5. Set up an online help desk
Customer service is essential to your business growth. You should put into consideration your customers' experience when they visit your place of business or website. I.T will allow you to set up an online help desk to schedule appointments to take care of customer issues or conduct surveys to get customer feedback.
6.Measure user engagement
You can measure user engagement and loyalty using an analytic tool. It gives you some statistics that indicate how engaged your active user readership is, which you can use to improve your conversion rate. High engagement is essential for optimizing your product and business growth.
7. Digital marketing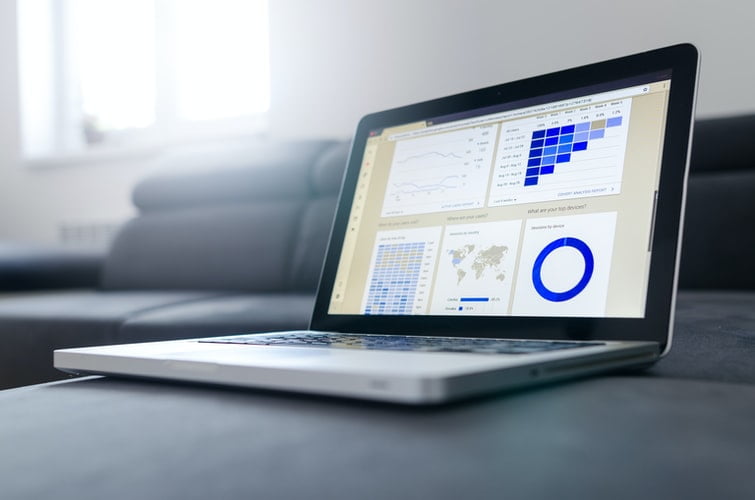 The web has become the biggest marketplace in the world. Digital marketing is more effective as people consider online shopping more efficient than shopping in a local store.
Running Adverts in the digital market is more efficient than the newspaper, television, and radio advertisement because people barely read the news or listen to the radio, they rather watch TikTok or use Instagram. Social networking is more efficient than going to events and conventions to meet people in person.
Digital marketing yields better results than other advertising methods. They have the potential of targeting specific audiences hence increasing the conversion rate. The best way for you to promote your business and make sales is through digital marketing which includes social media and websites.
8. Use backup services
As a new business owner, one of the worst things that you don't want to experience is a data breach. Malicious software and hackers are wrecking businesses all over the world. A data breach can cause a loss of customer trust and bring about a bad reputation.
As a small business owner, you need to get backup software as well as recovery and continuity tools. These tools use AI technology to identify suspicious files and malicious software.
9. Create a mobile office
Are you finding it difficult to work outside the office or maybe you don't have enough money for office space, then you can simply create a mobile office?
With a mobile office, you can work from home, the gym, a café or even on a plane. It helps balance your work and free time, saving money on office space (that is if you don't have one already) and utilities. It helps increase work productivity from anywhere.
10. Hire a VCIO
This is the most valuable tip from the list. A virtual chief information officer (VCIO) is a person who provides consultation as a third person on the technology strategy of your business. The VCIO oversees the entire I.T infrastructure of your business and ensures that everything works smoothly.
A virtual chief information officer can create a strategic I.T goal and maintain a budget to carry out that goal. The importance of a VCIO is greatly underrated, they allow you to gain access to services that you can't afford.
VCIO monitors your I.T performance, makes sure that I.T and other businesses work together, ensures that your I.T is structured and runs properly. They play so many major roles and take lots of burdens off your shoulders, so it's essential for you to hire a VCIO.
Implementing These I.T. Strategies
Total implementation of these tricks will not only increase productivity and save capital, but it will also make work easier for you. These strategies will save you time and money so you can focus on growing your business into the future.
Read Also: