Are you looking at homes for sale in Lakeland, FL? If so, then you might know why choosing homes here is better than most other options in Florida that tend to be more expensive, more crowded, and more prone to tourists in the summer and winter months. Avoid the overcrowding and exorbitant prices by choosing a suburban and quiet community like Lakeland, FL – let's check some of the main benefits of living here as a young professional.
Lakeland, FL is a smaller city in Polk County that is located close to Tampa, one of the biggest cities in the state. With close proximity to an urban center that can be good for going out at night, exploring the nightlife, seeing cultural centers, and exploring new parts of the city, you can also have the quiet and the privacy of living in a smaller city with fewer people.
Instead of living in a crowded city that is prone to high rent prices, lack of affordable housing, and neighborhoods that are not ideal for young professionals who are looking for an affordable apartment or house straight out of college, looking for a house in Lakeland, FL is the best alternative. Since you are located in the nearby Tampa area, you can easily commute to your office building every day without having to worry about traffic, high rent prices, and loud sounds late at night when you are trying to sleep.
Let's see the best neighborhoods to look at when browsing homes for sale in Lakeland FL that are more affordable and safer for young people who are looking to live on their own.
Similar Reads: The 3 Best Neighborhoods To Move To In Austin In 2021!
7 best neighborhoods to consider when looking at homes for sale in Lakeland, FL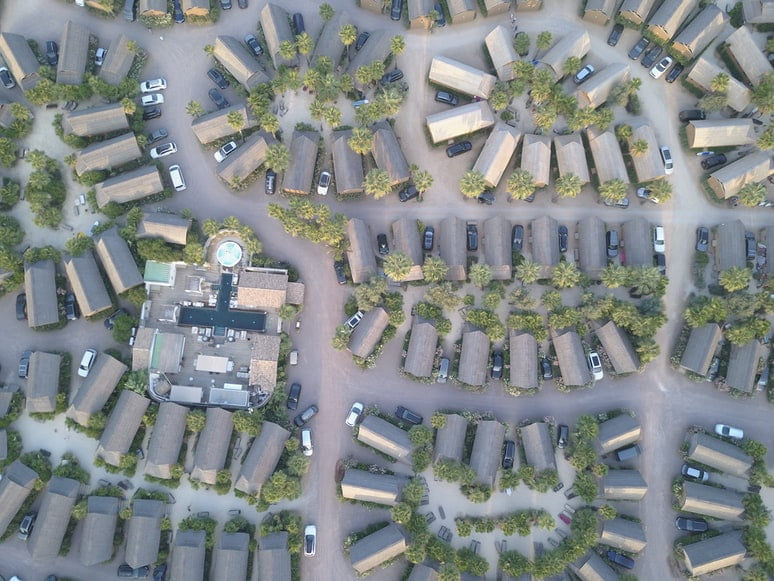 1. Grasslands
One of the best options for young professionals who want to find homes for sale in Lakeland, FL is Grasslands. Known as one of the safest areas, this neighborhood can be a good choice for those who have a little more money to spend and enjoy the finer things in life. If you just recently acquired a high-paying job, Grasslands can provide you with all of the amenities that you could possibly need as a newbie in the area who wants to meet new people.
2. Christina
Another option for a young professional who wants to look at homes for sale in the Lakeland, FL race is Christina. This neighborhood offers a great location for those who frequently need to commute to downtown Lakeland or Tampa since it is located just off of the major highway in the area – the 540A.
3. Crystal Lake
Crystal Lake is a neighborhood in Lakeland, FL that has a population of around 4,300 people. The area here has real estate prices that are 31% lower than Lakeland, with rental prices being 5% lower. This is a good choice for young professionals who want to save money.
4. Dixieland
If you are interested in the history of the state and you enjoy the history of the United States, then Dixieland is the place for you. Instead of having high-rise condominiums and modern places that can ruin the historic appeal of the nearby community, Dixieland features small houses from the early 20th-century that make it the perfect spot for young professionals to enjoy the culture of the state. This area is very popular for young families and young professionals who want to enjoy the laid-back five of a community without being in the center of the city.
Some houses for sale directly in Dixieland when looking at homes for sale in Lakeland, FL include a 5 bedroom and 3-bathroom house that contains nearly 2,000 square feet. As a small home that is a one-floor on New York Avenue, this house is a good choice for professionals who may want housemates and share the rent price in the Lakeland, FL area.
5. Lake Hollingsworth
Another good choice of neighborhood for those who want a safe and more affable location than downtown Tampa or another city is Lake Hollingsworth. Instead of being a specific neighborhood in the Lakeland area, this is typically an area of houses that is extremely popular for ex-pats who are going to move to the state of Florida.
With multiple jogging trails, hiking trails, and a bicycle trail that encompasses the entire 3-mile radius, this area is a good choice due to the close proximity of Downtown Lakeland and the close driving distance to Tampa.
If you enjoy going for walks or runs before or after work, this can be one of the best neighborhoods to check out homes for sale in Lakeland, FL. One of the current houses for sale in Lake Hollingsworth is a 3-bedroom, 2 bathroom, and 2,145 square foot option on Poinsettia Street that can be great for a single person.
6. Autumnwood Grove
This neighborhood has many different types of houses that can be good for a young professional who wants versatility and flexibility in housing choices. Instead of just choosing from one floor in two-floor homes that contain 1 bedroom or 2 bedrooms, the numerous floor plans and options here are good for those who want a wide range of choices. Autumnwood Grove is a great home for young professionals who want townhomes that are close to the local college- perfect for those who are doing their Master's degree.
7. Deer Brooke
Do you enjoy nature? Do you enjoy being outside? If so, browsing homes for sale in Lakeland, FL in the Deer Brooke neighborhood is one of her choices for young professionals who enjoy spending the majority of their free time in nature. With 500 homes that all contain yard space, this is the ideal choice for those who want a neighborhood setting that can focus on nature and outdoor-centric activities, like walking and hiking.
Conclusion
Looking at homes for sale in Lakeland, FL as a young professional? You need to make sure the option you chose has good proximity to the nearby city center for commuting to work, safe surroundings, amenities, and lower prices than the downtown area.
Read Also: