For all of us, the last year has been a difficult one. While we are all – of course – feeling lucky to be healthy and safe, there is no doubt that 2020 was an incredibly trying year.
That is especially true if you experience job loss due to the COVID-19 pandemic. Whether you are currently looking for a job, or are simply looking for something new, there are many reasons why you may be interested in considering something that may otherwise surprise you.
That's right, we're talking about switching to a career in accounting. Sure, accounting has long been considered a rather boring and passionless line of work, but there are actually a ton of really great reasons why switching to a career in accounting might be the perfect decision for you now and well into the future.
Let's started on breaking down the top reasons why a career in accounting can be a lucrative, exciting, and rewarding one!
1. You do not need to be a math wiz:
One of the major misconceptions about a career in accounting is that you have to be pretty brilliant at math to really get a job. However, it does not require anyone to be a real math genius. Of course, a general understanding of the basics of math is important to accounting – just as it is to many different jobs and industries – but it is really just one of many skills that a great accountant will possess.
The major reason why is because, in this day and age, specialized software does the vast majority of number crunching. Even knowing how to use that software is often delegated to a dedicated team of people who know how to use it. That is why the day-to-day work that accountants do is more, more than ever, rooted in a person's ability to provide useful and intelligent guidance to clients.
2. You can work in basically any industry:
It is an unfortunate misunderstanding amongst so many people that the world of accounting is a bland one. In fact, accounting allows a person to pursue a vast and varying number of jobs in basically any industry.
From technology to fashion, to entertainment and beyond, basically, every single company in the world needs accountants. That's because – simply – they need finance professionals to help manage their money and advise them.
When a person decides to train as an accountant and pursue that career, they can rest assured that they will have the chance to compete for a job in the industry or industries of their choosing.
3. It is incredibly useful for entrepreneurs and business owners: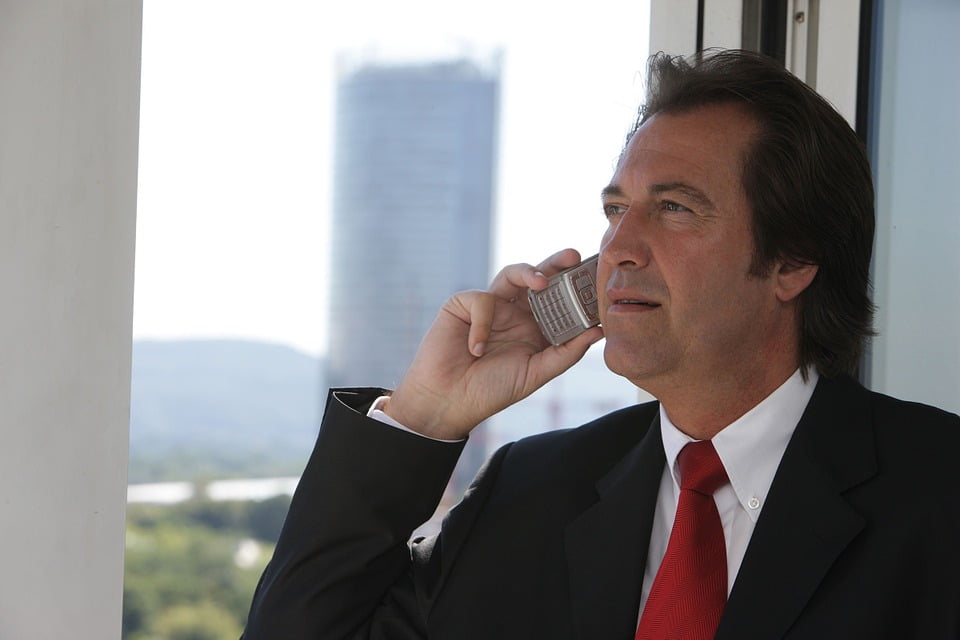 If your ultimate goal or dream is to be an entrepreneur and start a business of your own, then starting your career as an accountant is a great career move. Even if you do not plan on switching to a career in accounting forever, having the skills that come with it will help you make sure that the business that you one day want to start is going to run in a financially viable and responsible way.
On top of that, when you are just starting, you will be able to save quite a lot of money by not having to pay an accountant to do the necessary financial work.
4. It's a great career for people who want to live abroad:
If there is anything that the last year has taught us, it's that being able to work remotely can be a major benefit. While it was of course a necessity for countless people during the COVID-19 pandemic, it will one day soon be just another great way to work from anywhere at any time.
These days, accountants can do basically the entirety of their job as long as they have internet access and the ability to log into their company's network.
Switching to a career in accounting is perfect for people who want to travel often, or even move to another state or country. In fact, accountancy is possibly the most portable skillset and qualification in the world! Not only are the principles of accounting universal, but the membership body of the ACCA – or Association of Chartered Certified Accountants – is also a globally recognized and respected group. That means that you can easily either hold onto the accounting job you already have or simply get a new job in your new hometown.
5. It's great for people who love helping others and giving advice:
While we have already covered the fact that accounting really is not restricted to people who can do complex math off the top of their head, it always helps to mention that in reality, accounting is great for people who love to spend time talking with others and helping others.
Mostly, accountants should be seen as financial consultants who can help their clients work through ideas and help them stay on track to make sure that they are making sound economic decisions.
In the end, the ultimate goal of every accountant is to help the people who work with and depend on them. It can lead to rewarding professional and personal relationships that span decades.
6. It can be a pretty relaxed job for most of the year:
While some may think that switching to a career in accounting means spending hours upon hours in a brightly lit office, it can actually be a pretty relaxed job for most of the year. Believe it or not, accounting is something of a seasonal job.
Specifically, late January, February, and March represent the end of the fiscal year, and therefore the busiest time of the year for accountants. While that three-month span can definitely be pretty hectic for accountants no matter what industry they actually work in, it also means that the rest of the year is actually typically quite calm.
That makes it really easy for accountants to prepare for longer hours and also makes it easier for them to plan vacations with their family and friends.
7. You can donate your time and experience to worthy causes:
Sure, giving money to worthy NGOs and foundations that you love to support is a great way to be a positive force in the world, but it is definitely more rewarding when you can actually donate your time and expertise.
If you are looking to give back to your local or global community, there is no doubt that you can reach out to nonprofits and charities of your choice and offer your skills as an accountant. As a quality accountant, your skills will be incredibly valuable to them, from saving them in fees for business needs to tax planning, there's no doubt you can help a cause that you believe in as an accountant.
8. You don't actually need to go back to school:
You may think that switching to a career in accounting is going to require you to go back to school for a few years. That actually could not be further from the truth! While many accountants do get a four-year degree, there is no requirement for it. In the end, all that really matters is that you can pass the necessary exams to get the required certification to work as an accountant.
You can easily garner the skills necessary to do that by either going to part-time school, night school, or even taking online courses. That means that you do not have to put your entire life on hold to get started on your career as a consultant very shortly.
9. You'll never go out of demand:
One of the scariest prospects that anyone in the professional world can face is the possibility that their profession – or even their entire industry – will one day be ruled obsolete. As more and more jobs are lost to machines and computing, you can be sure that accounting will always be in high demand.
Sure, there may one day be a computer program that allows people to garner the basic accounting facts, but there is never going to be a replacement for a business getting the consultancy of a financial expert. You can be sure that if you are thinking of switching to a career in accounting, you will never have to worry about switching careers again unless you want to!
10. It's pretty close to recession-proof:
Just like many people are worried about their jobs one day becoming obsolete, people also worry that a recession will come that will force their company to let them go. That is not really the case for accountants. Well, of course not every job is completely recession-proof, but when recessions occur, it usually requires an even greater focus on financial literacy and responsibility as companies fight just to stay in business.
That often leads to an even greater need for accountants. For that reason, you can be sure that if you are thinking of switching to a career in accounting, you will rarely have to worry about the security of your job.
Read Also: