If you haven't heard about IPTV, you might wonder why this might be the future of video content. The popularity of IPTV services has been growing in the past years and will probably continue at an even faster pace.
Many people now prefer it instead of the traditional TV because it gives them greater flexibility. Let's take a closer look at what IPTV is and why it might take the place of standard TV.
What is IPTV?
IPTV or internet protocol television is a TV that is broadcasted through the internet. To understand it better, we need to explain how it works and how it is different from normal TV broadcasting. So, a regular TV uses a cable or a satellite for sending signals in real-time.
People watching TV at the same time receive those signs and watch what the TV channels are broadcasting currently. This is leaving less choice on when to watch what because you are not able to just go back in time and watch something that is not broadcasted right now.
IPTV is here to help with that. Basically, you need to register with an IPTV service, and you can watch whatever you like whenever you like. You will be able to watch different content through your regular internet connection.
With IPTV, you won't need any additional recording device to record the shows you can't watch in real-time. IPTV services offer you a lot more flexibility because you can just look for a show that was shown 3 days ago and play it.
We won't bore you with the technology behind both standard TV and IPTV. But we will just again mention the main differences:
The way the signal is transmitted;
The possibility to watch content in a video-on-demand way or only real-time;
The way you connect the provider to your TV — we will talk a bit more about that in the next section.
Do you need any additional hardware to watch IPTV?
In some cases, you might need a piece of additional hardware to watch IPTV. It is called a set-top box, and it is only required for some of the older types of TVs. But you might have heard about such small devices that providers like Amazon Fire TV, Apple TV, or other services will send to your place, and you have to just plug into your TV.
However, some of the newer TVs and also computers don't need anything to connect to IPTV services. So you will just need to either connect to a website or install an application to be able to stream the content you like.
How does IPTV work?
There are 3 different formats thanks to which you can watch IPTV.
Video-on-demand — The easiest way to explain this is to compare it with any streaming service like Netflix, Amazon Prime, Hulu, etc. They basically work in the same way. You will be able to watch everything you want whenever you want. The slight difference between IPTV and streaming services is that some IPTV providers offer the content for a limited amount of time. For example, a TV show is recorded and available for 1 month after its life broadcasting, but Netflix rarely takes down any content.
Time-shifted media — If you use a TV provider that allows you to catch up with some content, this is quite similar. More and more standard TV providers offer you the possibility to "go back in time" and watch something that was broadcasted, let's say, a day ago. This is called time-shift media. The main difference between video-on-demand and time-shifted media is that the latter is time-limited, and the content will become unavailable after a much shorter period of time.
Live IPTV — As you can guess from the name, this means you will be able to watch IPTV broadcasting in real-time. You can choose any of the TV channels available in your plan and watch what is on at this moment just like with regular TV.
What is an IPTV service?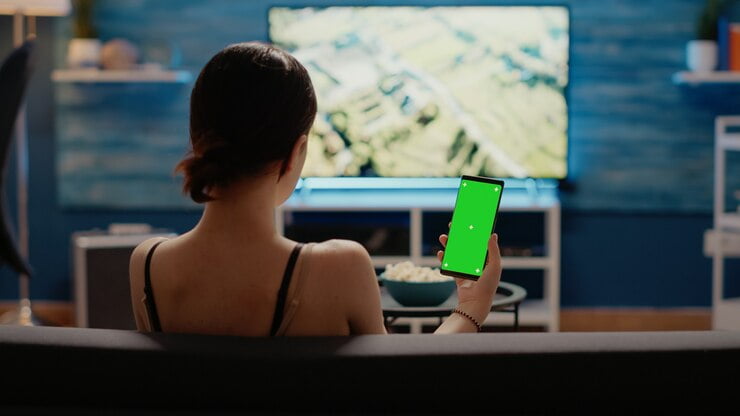 There are already many different IPTV services and providers, and more are being introduced to the market. This is due to the increasing popularity of IPTV, and the that many people now are looking for such service.
Providers, in general, will offer different plans that will include different TV channels or content that is included. Depending on your needs and what you want to watch, you can subscribe to the one suitable for you and pay monthly fees, just like with a regular TV or other streaming services.
What's next for IPTV?
IPTV popularity is growing, and this probably will continue the same way because people love having more flexibility. With our busy lives, we can rarely fit watching a particular TV show at the moment it is broadcasted this is why the flexibility IPTV offers are so attractive.
We might expect more and more providers to appear, and the offers will become even more diverse. Whatever is next for IPTV, we will for sure enjoy even more TV and great content.
Read Also: