If you're looking to move your career forward, earn more money, build new connections, or find a new job in the corporate world, an MBA degree may be just what you need.
Not only will it equip you with the skills and knowledge required to reach higher management positions, but it also offers professional credibility that is highly sought after in many industries today.
With so many options available for potential MBA candidates worldwide, there are numerous reasons one should consider a Master of Business Administration degree.
Here Are Six Prime Reasons To Consider An MBA Degree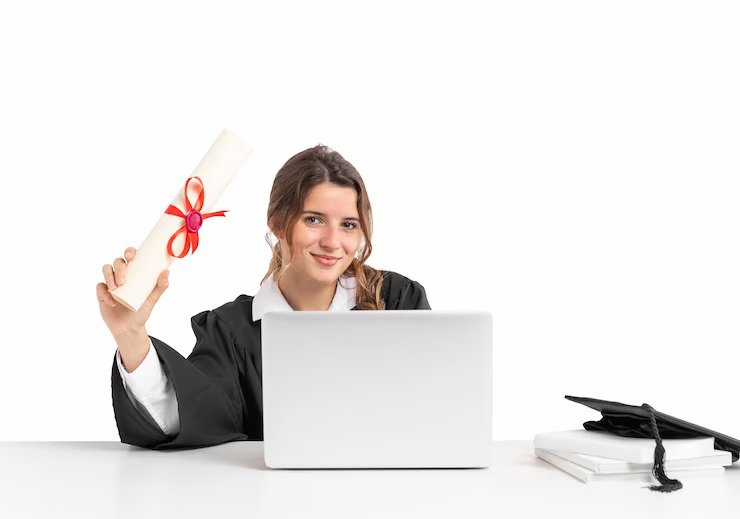 This blog post dives into these reasons and provides tips on how to get started on finding the perfect program for you!
1. Advancing Your Career:
Pursuing an MBA degree is advantageous for individuals looking to advance their careers. The program provides students with broad business knowledge and skills essential for various industry leadership roles.
By obtaining an MBA, individuals can gain a competitive edge in the job market and set themselves apart from other candidates when applying for jobs or promotions.
Additionally, an MBA can equip individuals with the leadership skills necessary to manage teams, departments, or even entire companies.
Through coursework, case studies, and other practical exercises, MBA students can develop strategic thinking, decision-making, communication, and collaboration skills essential for business success.
Moreover, you can even enroll in an online MBA if you work and find attending physical classes troublesome.
2. Starting Your Own Business:
An MBA degree would be helpful if you have entrepreneurial ambitions. An MBA program gives students the skills and resources to launch successful businesses. In addition to the business knowledge and skills acquired through an MBA program, students will also gain valuable insight into the business's legal, financial, and managerial aspects.
These essential skills can be used to develop a comprehensive business plan, manage funds effectively, attract investors, and create effective marketing strategies. An MBA can also provide access to a network of mentors, resources, and contacts who may be able to help you in launching your business.
Moreover, many MBA programs offer specialized entrepreneurship, business ethics, and venture capital courses. Through these courses, individuals can gain the necessary knowledge and experience to become successful entrepreneurs.
3. Gaining Access to High-paying Jobs:
If you want to increase your earning potential, an MBA degree may be the perfect fit. Studies have shown that individuals who hold a master's degree in business administration often earn higher salaries than those with just a bachelor's degree.
Moreover, pursuing an MBA degree can open up new opportunities in your field of expertise. With a solid foundation of business and management skills, MBA graduates are often in high demand across various industries due to their marketable qualifications.
Additionally, many employers offer MBA graduates premium salaries and other perks, making them attractive candidates for specific roles. By pursuing an MBA degree, individuals can increase their earning potential and open the door to more job opportunities and better career prospects.
4. Improving Your Problem-Solving and Decision-Making Abilities:
One of the most important skills that MBA graduates learn is problem-solving and decision-making. With a strong foundation in business fundamentals, MBA students develop the ability to analyze situations, identify potential solutions, and make well-informed decisions.
These skills are essential for a successful career in business, as many organizations are constantly faced with complex issues that require strategic thinking and a well-developed problem-solving approach.
Likewise, an MBA degree can give individuals the necessary skills to develop effective strategies and make beneficial organizational decisions. However, it is important to remember that problem-solving and decision-making skills require practice and can take time to develop.
5. Developing a Professional Network:
An MBA degree can be an excellent way to develop a solid professional network. MBA programs provide opportunities for students to interact with other students, professors, and business leaders, helping them build connections that can be valuable throughout their careers.
Collaborative learning is an essential aspect of many MBA programs. Students work together on group projects, case studies, and other practical exercises, providing opportunities to interact with other students and build relationships.
MBA programs often host networking events and guest lectures, allowing students to meet and learn from business leaders in their fields of interest.
Another significant advantage of pursuing an MBA is access to a vast and active alumni network. MBA alumni networks can be incredibly valuable resources for job opportunities, mentorship, and industry insights.
By joining an MBA program, you automatically become part of a growing network of like-minded professionals exchanging ideas and opening lucrative job roles.
6. Boosting Your Confidence and Credibility:
An MBA program provides the perfect platform for individuals to learn new skills, develop their expertise, and boost their confidence. Throughout the program, students can comprehensively understand business fundamentals and hone their management and leadership skills.
By developing these skills and gaining a better understanding of the business world, MBA graduates become more confident professionals capable of making sound decisions and leading their organizations to success.
Moreover, an MBA degree can significantly enhance the credibility of individuals in their fields. An MBA degree demonstrates to employers, peers, and clients that you have the necessary qualifications.
It also shows that you are dedicated and committed to going above and beyond, making you a more attractive and qualified candidate for job opportunities.
Conclusion:
An MBA degree is the perfect investment for the future and can equip you with the knowledge, skills, and experience needed to become a forward-thinking leader in your field.
With a strong MBA program, students can learn how to design innovative solutions to complex business problems, gain critical business acumen, hone effective communication skills, and build relationships that help people succeed.
By investing in an MBA program, you set yourself up for career advancement opportunities and personal growth. An MBA degree will put you ahead of the competition regarding hiring decisions and allow you to become your boss by starting your own successful business.
Ultimately, taking on an MBA degree is a worthwhile financial and intellectual investment that could be key to your professional development and long-term success.
Read Also: