Today, many individuals are looking for ways to finance their home improvement projects, but they don't want to take out a mortgage on their homes. For many, the only option is to use a personal loan. But what if you can't get a traditional bank loan?
What if your credit score is too low? What if you have no collateral? This article will discuss five things you need to know about personal loans before applying.
1. The bank and economic trouble
The economic troubles of recent years have made it difficult for banks to make loans. Many people who would like to borrow money from a bank simply cannot do so because there aren't enough funds available.
This has caused many people to turn to alternative financing sources such as personal loans. However, not all personal loans are created equal. Therefore, it's essential to understand some differences between secured and unsecured personal loans.
2. Options
The next thing you should consider is personal banking options. Here, whether or not you'd prefer a secured or an unsecured personal loan. A secured loan requires that you provide security to obtain the loan.
If you're planning to buy a new car or build a deck at your home, then a secured loan might be right for you. On the other hand, if you just need a little extra cash to pay bills, then unsecured personal loans may be more appropriate.
If you have a vehicle, you can use the equity that you have in it to get car title loans, it is one of the fastest ways to get money.
3. Your local bank or credit union can help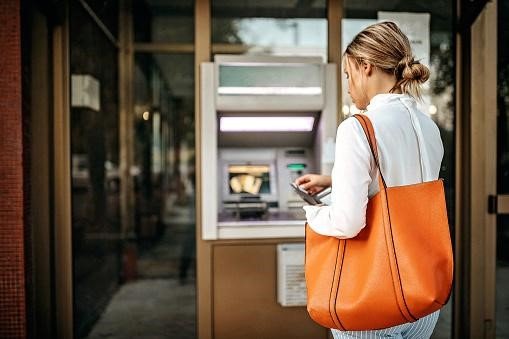 If you live near a local bank or credit union, you might find yourself able to receive a small business loan through them without having to go through a larger financial institution.
These types of institutions usually specialize in providing small business loans to entrepreneurs. They often offer competitive rates and terms, making them attractive alternatives to large commercial lenders.
4. Consider Your credit score
You also need to keep in mind that your credit score will play a role in determining whether or not you qualify for a personal loan. If you've had any problems with your credit card debt or missed payments on your current account, then you probably won't be approved for a personal loan.
Even though you may be able to get a personal loan, you could end up paying higher interest rates than you would have paid on a secured loan.
5. Don't forget to shop around
You shouldn't assume that your local bank or credit union will give you the best rate or terms when it comes to a personal loan.
Before deciding where to apply for one, you should check out several lending institutions. By doing so, you'll be able to compare the rates and terms offered by each lender.
Conclusion
Basically, a personal loan is a short-term loan that allows borrowers to access money quickly. It's typically used to cover unexpected expenses or purchase items you couldn't afford otherwise.
Because these loans are relatively easy to obtain, most people opt to use them instead of taking out a long-term mortgage. You should always look into the options available before applying for a personal loan.
Read Also: