Moving can be a painstaking affair. The hustle involved in packing your possessions, getting a means of transport, and unpacking is one many wish they could avoid. This is the reason why you should opt for professional movers. A moving company will save a lot of stress and give you enough time to rest and do other things.
As much as movers make moving easy, you need to put enough research into it not to lose your possession or be overcharged. Distance is not a determinant, whether you are from Washington or Louisiana moving to Texas, you all require a reliable moving company.
Below are things you should do when choosing a moving company to ensure you get the most out of your money.
Choose a Moving Company from Referrals:
The first place you should look when searching for a reliable moving company should be family and friends. Those closest to you who have used moving companies will only recommend those they have heard good experiences with. They will also be able to warn you of companies with a strong online presence but offer abysmal service.
Talking to your family and friends can also help you save some money and research effort. They will tell you of a relatively new company offering low prices or discounts, saving you some cash. The new companies usually do not have a strong social media and web presence, hence not readily discoverable through a search.
Companies with Good Reviews:
When friends and family fail to give you satisfactory answers, your next step is a web search.
Once you get an idea of the company, you can start a search on it. If it has good service, you will not fail to see several happy comments and reviews from satisfied clients.
In the case of shady services, you will probably see some comments highlighting the same. You can also search their social media handles to see if the services they offer will be up to your satisfaction. Most companies show through their social media handles how they conduct their business. You can also peruse through the comments to see what people think of the company.
However, this should not be the ultimate decider for you as lies can easily be sold through the internet, especially on social media.
Check Company's Authenticity:
Once you are satisfied with what you have seen online, you can now confirm that the company is genuine. You can follow up on their physical address to see if it exists. Most of the companies with questionable services usually lack a physical address. You should always ask to visit their physical address.
You should consider a local moving company to avoid extra expenses and make it easier for you to confirm their location. For Example, if you are moving to Texas from California, you should consider moving companies from California.
Confirm Company's Papers: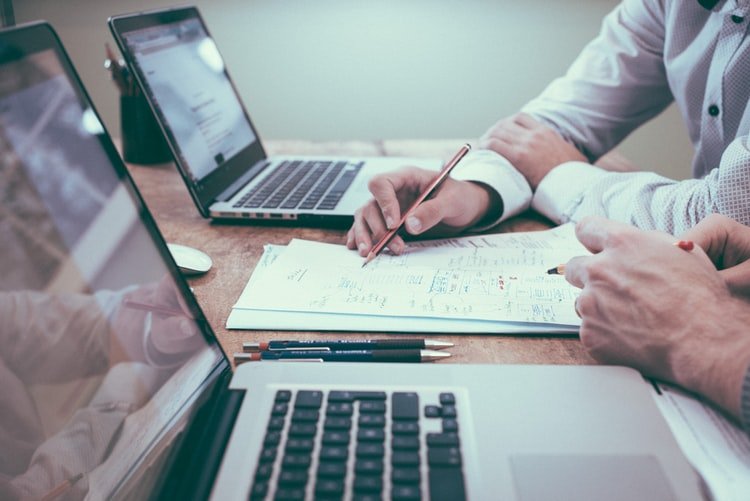 A moving company might be genuine with reputable services but lack the proper papers or have expired ones. A company that doesn't possess a license and insurance might not be keen to take good care of your property.
A licensed moving company is obligated by law to take care of your property. Insured companies give you the security of your property in case of unforeseen accidents.
Movers Company Adheres to State Laws:
Different states have different laws. You need to ensure the mover you choose has papers that adhere to the laws in the state you are moving to. For example, if you are moving to Texas, you must ensure that your movers' trucks are well labeled according to state laws.
Beware of Money Oriented Movers:
                                                
No legit moving company will ask you to pay a deposit in advance, only after delivery. This will give you the security of the safe delivery of your goods. Once you pay a hefty deposit, you have no control over what the movers will do.
You should also be careful of companies who ask you for additional money before handing over your goods. Costs that were not agreed on when starting should be null and avoid. If they hold your goods on ransom, you can report the matter to the police. Good moving companies prioritize delivery of service over money received.
Conclusion:
Although movers are pretty expensive, they are worth it if you get the right match. Take your time when choosing a moving company to avoid being scammed. The law is in your favor in case you encounter fraudulent movers. In this era, one where so many people are moving to Texas, it 4crucial you choose five-star movers.
Read Also: