Outdoor space in homes such as patios, verandahs, decks, etc. is a place for relaxation with family and friends. Café outdoor blinds are widely used for covering the outdoor areas in order to get protection against sun, rain and other elements along with privacy while providing a clear view outside. Café outdoor blinds are made of either clear or tinted PVC plastic or other mesh materials. They can be opened and closed either in a zipping or rolling manner through a manual cord or pulley mechanism.
Café outdoor blinds transform the outside space into an entertainment area which can be used all the year round irrespective of the season and the weather condition. They can be installed in both commercials as well as residential properties.
 Advantages of using café outdoor blinds :
 

Protection:
The primary benefit of café outdoor blinds is protection. They provide complete protection against the UV rays of the sun which is particularly beneficial during the hot summer season when the sun blazes all through the day. The café outdoor blinds also prevent rain and snow from getting into the outdoor area. It also protects against the harsh cold winds which lash the house during the winter season. Dust particles are also prevented from gaining entry into the outdoor area by the blinds.
 Comfortable environment:
Café outdoor blinds deflect heat and keep the temperature of the outdoor area within optimum levels. Similarly, the blinds keep the warmth trapped in the outdoor area during winter seasons. In effect, you get an additional room which can be used for parties and gatherings all the year round without bothering about the weather.
 Good aesthetics:
Café outdoor blinds are available in a plethora of colors and styles. Thus, the aesthetic appeal of the outdoor area of your house is enhanced significantly. A plain outdoor space can be transformed into a stylish area with the addition of café outdoor blinds. The overall aesthetics of the house is also improved.
 Versatile option: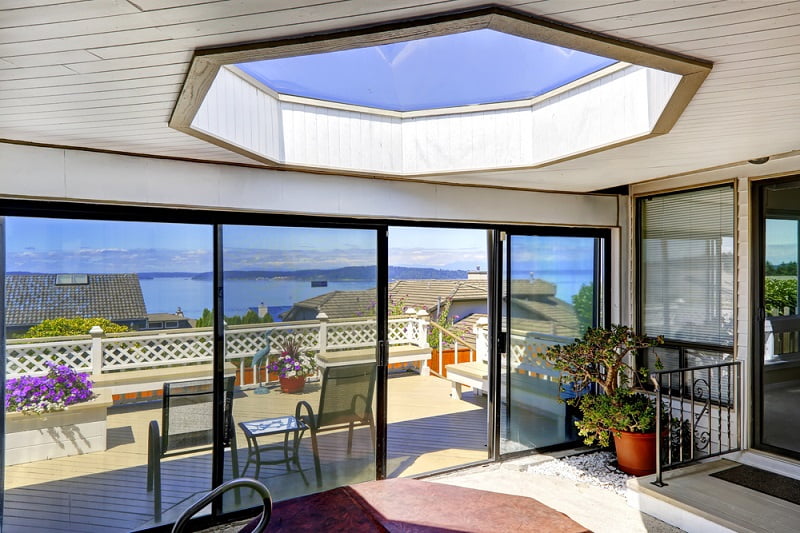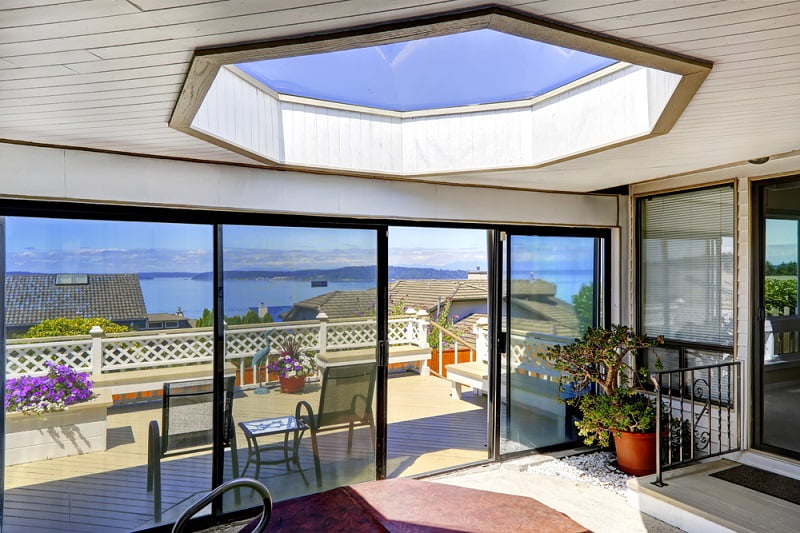 Café outdoor blinds are suitable for all kinds of outdoor spaces. You do not need to have a vast outdoor space for installing a café outdoor blind. Café outdoor blinds can be rolled up whenever required which makes them very convenient for the homeowners.
 

Multiple options:
Apart from styles and colors, café outdoor blinds are also available with different operating mechanisms. They come with spring controls, crank gear controls and motorized controls. Thus, the customers can choose a suitable one according to their requirements and budget.
 Cost effective:
Café outdoor blinds are not expensive and can suit every budget. Their affordability makes the café outdoor blinds suitable for improving the value of your outdoor area, both practically and aesthetically, without a big drain in the pocket.
There are some factors which should be taken into consideration when buying café outdoor blinds. They have been listed here.
The colour and style of the café outdoor blind should match the general décor of the house. Café outdoor blinds in neutral colors are suitable for a modern look while earthly appearance of the blind matches well with a house having hardwood floors.
Decide carefully between manually operated and automatic blinds. Automatic blinds are suitable for people who do not prefer much physical labors.
The thickness of the café outdoor blinds and their consequent effectiveness in blocking the outside elements is an important consideration.
Making a budget and looking for the best café outdoor blinds within the budget is important. Custom made café outdoor blinds made of high quality material cost more than cheaper brands. Investing in a good quality blind is better because they are long lasting in nature.