Are you and your family considering expanding by adopting a child? Congratulations! This is a wonderful decision and experience. Of course, there is a process for adopting a child and certain laws that you must abide by. Don't let this process overwhelm or discourage you. And if you start to question the process, consider contacting an Atlanta adoption attorney who can help you move through the process.
Adopt a Child in Georgia
If you are aiming to adopt a child in Georgia, The first thing you need to do is make sure you meet the legal requirements and understand how the process works. There are steps to take, papers to file, and boxes to check. Consider the following:
Legal Eligibility
In order to adopt a child, Georgia law requires that you are:
At least 25 years old or are married and live with your spouse.
At least 10 years older than the child you are trying to adopt.
Be financially physically, mentally, and financially secure.
Be able to have permanent custody of the child.
The Adoption Process
Once you confirm that you are legally eligible to adopt in Georgia, you will begin the adoption process. This process can take time depending on the individual facts of your situation and the child you hope to adopt. Generally speaking, the process may resemble the following:
Choosing the Type of Adoption: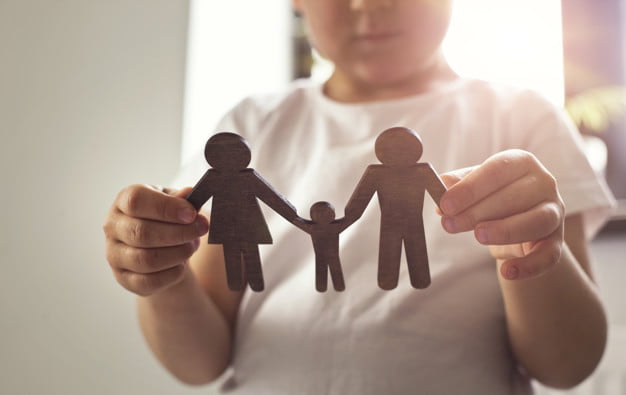 The first step in adopting a child is choosing the type of adoption you want. Consider these questions:
Do I want an infant or an older child?
Do I want to adopt locally or internationally?
Do I want to adopt through a foster system or a private agency?
Choose an Adoption Professional:
If you plan to work with an adoption professional, make sure you choose someone who is experienced in Georgia adoptions. The adoption process can be lengthy and emotional, and you need someone on your side who can meet the task. Consider the following when choosing a professional:
Experience facilitating the type of adoption you chose
Experience facilitating adoptions in Georgia
Offers pre- and post-placement support and mediation
Fees fit within your desired budget
The estimated wait time or waitlist for a Georgia adoption
Application :
You and your spouse must file an application to adopt jointly.
Home Study :
Georgia law requires a home study to be done before a petition for adoption is filed. This study involves a thorough investigation into the adoptive parents including:
Background check
Criminal history
Three visits with parents (one in the home)
Separate interviews for all immediate family members in the home
Description of home and community
Informal assessment of health and mental health
Evaluation of parenting practices
Gathering character references
Fees :
If the child you are looking to adopt is currently being carried by the mother, then you may be involved in prenatal care to a certain point. Georgia law also allows adoptive parents to reimburse the birth mother for medical expenses related to the pregnancy. Adoptive parents cannot reimburse or otherwise pay the birth mother.
Termination of Parental Rights:
In order for you to adopt a child in Georgia, the birth mother or custodial parent must terminate parental rights. This is done through the court.
Revocation:
In Georgia, a birth mother has a certain period of time in which she can change her mind. This period is four days after signing adoption paperwork. If the birth mother changes her mind, the child will be removed from the care of the adoptive parents and will be placed back in the care of the birth mother.
Final Decree:
Once all other steps are completed, your petition for adoption will be heard before a judge. A hearing will be scheduled, and you will sign the final decree of adoption.
Need Help with a Georgia Adoption?
Adopt a child is a beautiful experience. But like all legal matters, it can be a lengthy and expensive process. It can also be incredibly emotional as you move from prospective parent to parent.
At The Embry Law Firm, we understand the adoption process in Georgia. We have helped numerous families move through the process, and we can help you. Contact us today to learn more about our adoption services.
Read Also: