One of the most traumatic experiences anyone can endure is a car accident.
Whether you're the driver or a passenger in a fender bender, you'll find a collision to be taxing emotionally and mentally. But it'll be even worse if you sustain injuries that require medical care or therapy.
If you're involved in an accident, do you know how an auto accident attorney can assist you?
Here Are The Five Best Ways An Auto Accident Lawyer Can Help You
Continue reading to learn how a lawyer specializing in helping car accident victims can assist in your time of need.
1. They'll Ensure You Get the Support You Require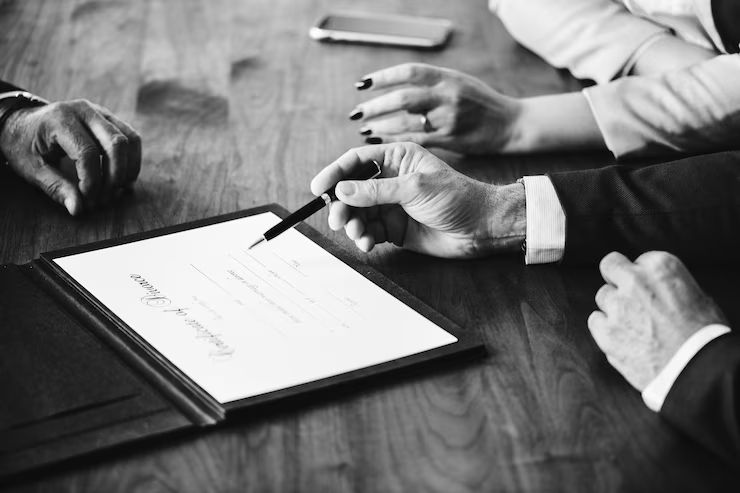 A reputable car accident lawyer will ensure you obtain the necessary care and support. As well as offering legal services, the legal professional will connect you with other experts such as healthcare professionals who can help determine any medical services you need.
A car accident attorney may also put you in touch with an accident benefits consultant to facilitate the claims process. It'll be immediately apparent to you that you're not alone in what can be a long process.
2. They'll Ensure You Have the Necessary Documents
The claims process can be long, difficult, and frustrating. But it doesn't have to be frustrating if you get help from the right car accident lawyer.
The lawyer will know what documents are necessary and will give you plenty of advance notice so that you're not overwhelmed. You'll need reports, medical exams, and other things. And these documents will need to be gathered on time so that important deadlines are not breached.
So, find a legal professional who has been in the business for a while. That's the only way you can be sure the lawyer knows how to interact with insurers, knows all the laws and regulations, and can develop a good strategy.
3. They'll Help Tally Up Compensation for Your Losses
If you're injured in a car accident and have to seek medical treatment, you might not be able to work. The cost of your rent or mortgage, medical treatment, and other things will add up quickly. A car accident attorney will figure out, often with the help of experts in other fields, how much compensation you're entitled to.
The lawyer will consider things like income loss, future medical costs, and other things. If you're left with long-term injuries, you'll want compensation for that. You can trust a car accident lawyer to pull out all the stops to get you what you deserve.
4. They'll Represent You In Court
A car accident attorney will also represent you in court. They'll build a solid case, argue on your behalf, and put you in the best position to get a favorable outcome.
This is one reason you should look for a lawyer with litigation experience. Insurance companies are known for doing their best to minimize payments — and they'll often do so on the tiniest of technicalities. But if you choose a good car accident lawyer to represent you, you'll be in good hands.
5. They'll Try to Broker a Settlement
Even before your case is scheduled to go to court, a car accident lawyer will try to broker a settlement with the insurance company. If your lawyer has built a strong case, the insurance company might make a settlement offer to avoid having to possibly fork over more money after a court case.
The lawyer you hire will know if a settlement offer is a good one, is good enough to warrant more intense negotiations, or is too low to entertain seriously. If the insurer makes an acceptable offer, your lawyer might recommend you accept it if a court case might yield a less fair ruling. But the choice will be yours.
As you can see, there are many things a car accident attorney can do for you. So, if you're ever involved in such an accident, don't dilly-dally. Find a good lawyer to advise and represent you. It'll be one of the best and smartest things you can do after getting involved in a car accident.
Read Also: