Learning to cook can be a lot, especially if you don't have the right tools. Fortunately, we've got you covered; check out these great kitchen essentials.
Space can be a luxury in college, whether you live in a solo apartment or a shared ling space.
You probably won't be able to bring all of the convenient appliances and tools into your tiny apartment that made life at home so comfortable.
The cafeteria may seem like the best alternative if you don't have kitchen items that make preparing your own meals fun and fast.
However, you'll quickly realize that there are many reasons you probably won't be eating at the cafeteria daily. First, your own meals don't cost as much, and you get to control what ingredients to use.
That said, you're not stuck. Maybe you won't be filling your kitchen with all the fun stuff, but there are a few kitchen essentials that'll be perfect for your college lifestyle.
1. Non-Stick Cooking Pans and Pots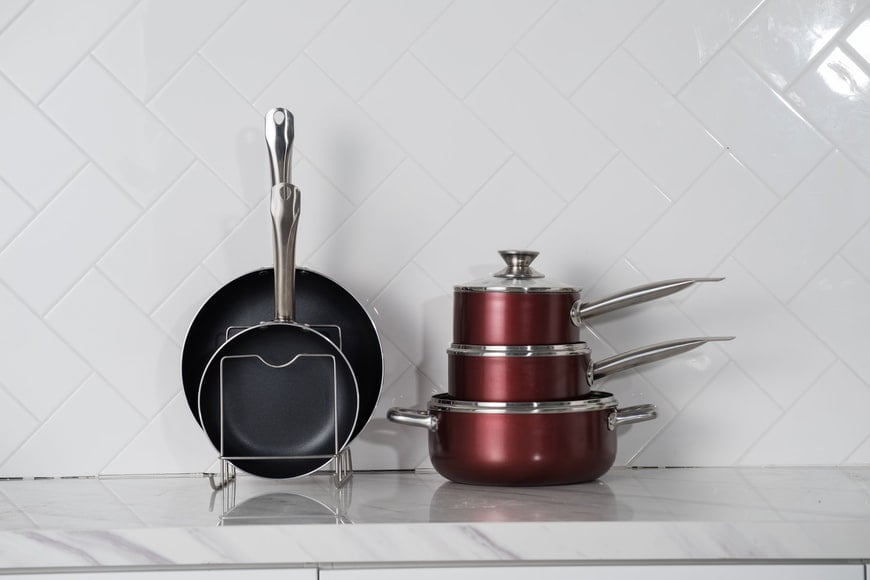 Quality and affordable cookware should be your first preference as Kitchen Essentials. Get the non-stick cooking pans and pots when you go shopping.
If you're wondering why those, it's simple, the last thing you want is to spend ages scrubbing away at the kitchen sink. You probably won't have a lot of time for that anyway.
So, you want items that are super easy to clean. A minute or two, at most five, and you're done.
These pots and pans come in a set of five, including a frying pan for your saute veggies and scramble eggs.
With the non-stick cooking pans and pots, your apartment kitchen will be slick and productive.
2. Eating Utensils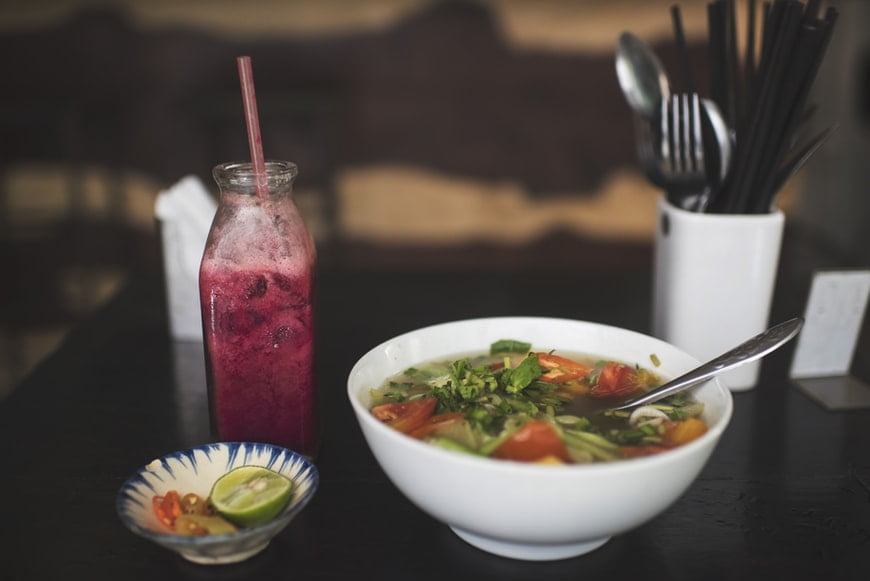 The basics are the best place to start!
Get a complete set of eating utensils, which should include a cup, bowl, plate, and fork.
You don't want to forget mixing bowls. Get at least three of varying sizes like small, medium, and large.
You see, mixing bowls are some of the best Kitchen Essentials with multipurpose utensils you can get. You can use them for preparing food, serving, snacking, and even storage.
Besides, going for multipurpose utensils is good for optimizing your space and the amount of washing you have to do.
3. Ceramic Knives
There are many advantages to getting a ceramic knife set. They are safer and super easy to clean.
As a college student, you're better off with ceramic knives, even just for the fact that they're pretty durable and aren't subject to corrosion.
That's not all! The knives are unique Kitchen Essentials for their varying colors, which may come in handy if you're in a hurry and want to multitask.
You can easily use different knives on different things without contaminating one food with another during preparation. For instance, if you're slicing raw meat, you definitely don't want to use that same knife on a fruit.
Anyway, if you're wondering which brands to go for, some of the most trusted is Vos and Cuisinart.
Repetitive shopping for the same item is not something you want in an environment where money can be tight.
4. Dish Soap and Dish Wand
Dish soap is an essential item in your kitchen. Go with whatever brand that interests you.
However, while dish soap is a no-brainer, a dish wand isn't. Many people would get a sponge instead.
Get a good, durable dish wand this time for all your cleaning. These tools are easier to use compared to ordinary sponges and are great for scrubbing pots and pans.
But what makes dish wand ideal for your kitchen is that they are safer for you. You may not know this, but that sponge sitting on your sink is the perfect home for bacteria.
Sponges hardly ever dry, even when they look like they have, which makes them a huge breeding ground for bacteria and microbes. One research found that a typical sponge can house about 5 trillion bacteria of various kinds.
5. A Colander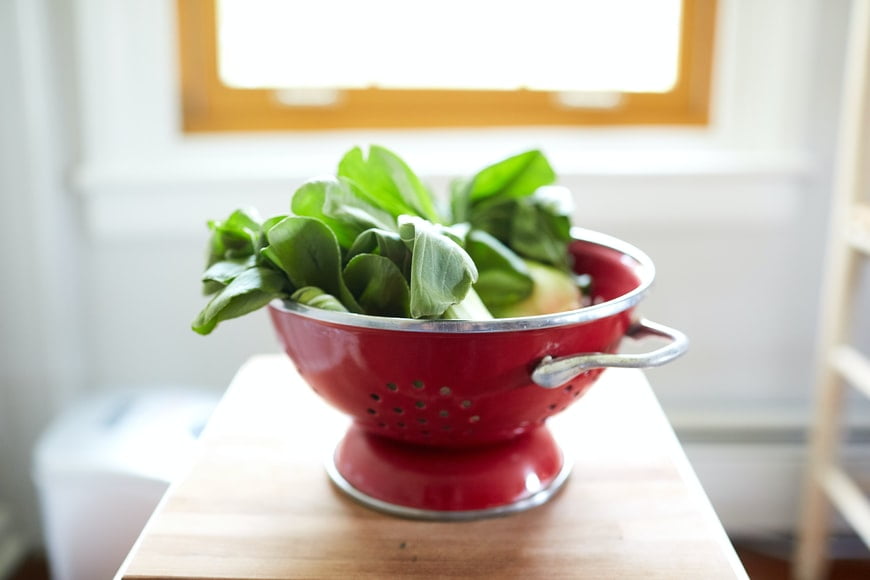 It's hard to find a kitchen that doesn't have a colander, and that's because they are pretty useful.
Colanders are perforated to help with draining liquids out of solid foods such as pasta or canned beans. Basically, you can use this utensil to drain water out of anything in the kitchen.
This multipurpose kitchen essential can also wash fruits and vegetables. Besides washing, you can use the colander to keep those veggies and fruits fresh and dry.
You may want to get a metal colander as it can stand heat better and even steam veggies.
If you prefer the plastic one, keep it away from hot liquids and heat.
6. Single Serving Blender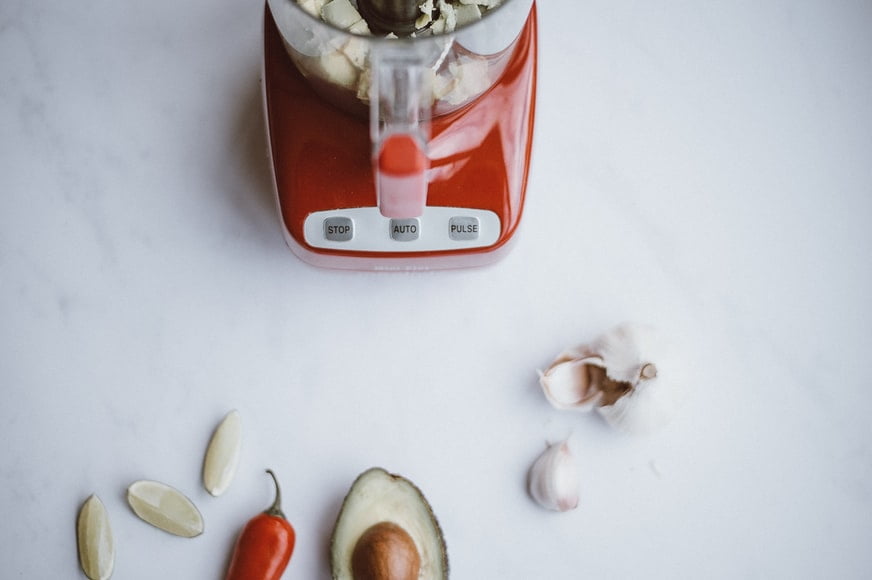 Who wouldn't want a smoothie after a long day or shortly before bed?
Get a single serving, personal blender to save on space.
The thing is, personal blenders are compact and portable. You can carry them around in your backpack to use wherever you are.
Imagine being able to make your own specialty drinks while out camping with friends or working on an overnight project.
So yeah, a single serving blender is a perfect addition to your college apartment kitchen. And one you can move around with every now and then.
7. Toaster Oven
A toaster oven is probably the best invention since the microwave.
Side note: toaster ovens can't replace microwaves since they're two different things.
Still, a toaster oven is like a hybrid microwave and a toaster. Even better, you can get one that comes with a coffee pot as well as a frying pan on top.
It can't get any better than that, can it?
Being a toaster means that the machine comes in handy when you need to heat your pizza leftover before rushing for your morning class.
But if you're also into baking, you're perfectly sorted as you can create all kinds of baked goods with frosting without an issue.
The one thing that makes having a toaster oven worthwhile in your college kitchen is that it's a multipurpose item. It cuts down on the time you need to cook things.
Conclusion
This list is ideal for those buying their first kitchen essentials in college, especially if you just landed your first apartment.
Whether or not you want to go all out and fill your kitchen depends on your budget and space needs.
However, these essentials are perfect for your college experience regardless of your situation. Furthermore, they are affordable and super useful for humble beginnings.
Author Bio:
Adam Marshall is a freelance writer who specializes in all things apartment organization, real estate, and college advice. He currently works with Grove at Huntsville to help them with their online marketing.